The BBC have released the new Twenty twelve trailer which Olivia is starring in:
I have created a page on facebook for the site and will be using that instead of the Olivia Colman fanpage I was using because some people were getting confused and thinking it was an official page I hope you will like us there You can find it in the sidebar here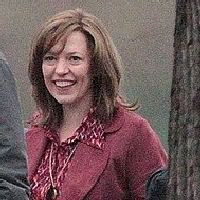 I have added a lovely new photo from the set of The Iron Lady which Olivia is filming with Meryl Streep.
There are more photos from the set here movieweb.com – The iron lady set photos featuring Meryl Streep
I have updated the gallery with some beautiful pictures of Olivia at the Paul premiere in London last night and I found some photos of her at the Variety Studio, Sundance on January 23, 2011 in Park City, Utah:
Tyrannosaur got recognised by the award for The World Cinema Directing Award: Dramatic at Sundance and Olivia Colman also was awarded World cinema special jury prize, dramatic for breakout performance which she shares with her co-star Peter Mullan
Source: unitedagents.co.uk – Olivia Colman wins award at Sundance
movieline.com – Sundance award winners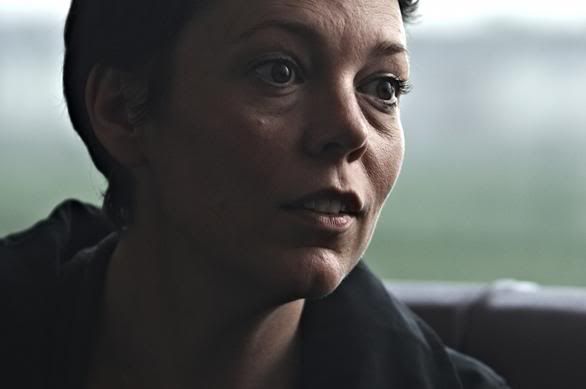 Film in Leeds has been on the rise in recent years and another locally-shot film has been winning awards.
Tyrannosaur, filmed in Leeds and Wakefield, is the talk of critics across the globe as it bagged two awards at the Sundance Film Festival.
Sundance, the world's leading independent film festival, takes place every year in Park City, Utah.
It was set up by Hollywood superstar Robert Redford to encourage independent cinema.
Tyrannosaur, is another success from Warp Films – the team behind Four Lions, This Is England and Dead Man's Shoes.
Renowned actor Paddy Considine took the World Cinema Directing Award: Dramatic Award for Tyrannosaur, his feature directorial debut, produced by Warp X – an offshoot of Warp Films – and co-funded by Screen Yorkshire.
Olivia Colman and Peter Mullan were awarded The World Cinema Special Jury Prizes: Dramatic for Breakout Performances for their roles in the hard-hitting drama, which explores how love and friendship can be found in the darkest of places.
Filmed in Leeds and Wakefield in 2010, Tyrannosaur was produced on Warp Films' low budget feature initiative Warp X, which aims to support emerging talent to break into features.
While it was wowing the critics and audiences alike in the States, Tyrannosaur also had its European premiere as part of the Bright Future programme of first and second feature films at the International Film Festival Rotterdam.
The film tells the story of Joseph (Peter Mullan) a man plagued by violence and a rage that is driving him to self-destruction. As Joseph's life spirals into turmoil a chance of redemption appears in the form of Hannah (Olivia Colman), a Christian charity shop worker. Their relationship develops to reveal that Hannah is hiding a secret of her own with devastating results on both of their lives.
The wins for Tyrannosaur complement last week's Best TV Drama Award at the South Bank Sky Arts Awards for This Is England '86 – a hard-hitting four-part drama based on characters from the original film. Ironically such success comes as Screen Yorkshire undertakes redundancy consultation with fifteen of its nineteen staff.
Hugo Heppell, Head of Production at Screen Yorkshire, who co-funded Tyrannosaur and gave locations and crewing support, says:
"We are absolutely thrilled at the success of Tyrannosaur at the Sundance Film Festival and congratulate Paddy Considine, Peter Mullan and Olivia Colman for their richly deserved awards. This unflinching, wonderful film, shot entirely on location in Seacroft, Leeds, takes its place alongside The Arbor and The Kings Speech among the most lauded films of the year, and shows that film is still very much alive in Yorkshire despite these difficult times."
Director Paddy Considine, made his name appearing in several films by Shane Meadows, before appearing in TV's Red Riding Trilogy and international cinema hits such as The Bourne Ultimatum. The script for Tyrannosaur, written by Considine, was based on his 2008 BAFTA winning short Dog Altogether.
One of the most striking performances at this year's Sundance Film Festival has come from British actress Olivia Colman — best known for her comedy roles. Her TV credits include Peep Show and Doctor Who.
In the Sundance film Tyrannosaur, she plays a God-fearing charity gift shop worker subjected to horrific degradation by her abusive husband. Her acting has won praise, particularly her ability to convey a gamut of emotions — anger, humiliation, hurt, and tenderness — all with great authenticity. She's not the boastful type, but Colman thinks her performance in Tyrannosaur, which is directed by Paddy Considine, is one of her best.
I have a lot toupdate about Olivia at Sundance she and the film she was there for Tyrannosaur has really been recieved well with olivia getting some fantastic reviews. Here are some of them:
Mark Adams, chief film critic at trade magazine Screen International, says Tyrannosaur is, "a thoughtful, uncompromising and at times moving debut driven by quite outstanding performances by Peter Mullan and Olivia Colman."
Over at BBC America, Tom Brook describes Olivia Colman's performance in Tyrannosaur as "one of the most striking performances at this year's Sundance Film Festival", adding, "her acting has won praise, particularly her ability to convey a gamut of emotions — anger, humiliation, hurt, and tenderness — all with great authenticity."
Source: em-media.org.uk – Tyrannosaur lauded by audiences and critics alike at Sundance
Here are some other great reviews:
filmthreat.com – Tyrannosaur review
guardian.co.uk – Tyrannosaur review
saltlakemagazine.com – Tyrannosaur review
I have just added a ton of images to the Gallery DVD extras, episode screencaps etc go check them out more will be coming asap
Sundance has some real joy for us Olivia fans I have added some great professional pictures from the festival:
Total film have interviewed Paddy Considine while he is at Sundance film festival and he has let us know that Olivia will star in his new film:
"According to Total Film, Considine was hinting (though they don't say just how he was doing so) that Olivia Colman, the star of Tyrannosaur, would have a role in the film. He also revealed that another famous story about misunderstood forces is to provide some kind of influence on the film:
He plans to shoot the movie in England and says The Exorcist is a reference point for him. But don't expect pea-puke and spinning heads – the dilemma of the mother when she doubts her own daughter are more his inspiration."
Source: bleedingcool.com – Paddy Considine to write and direct the leaning