olivia colman online
Olivia Colman has thrown her support behind a Unicef UK campaign aimed at supporting children through the coronavirus pandemic.
The Oscar-winning actress will read a story for a summer fiction issue of British Esquire magazine, which is raising money for Unicef UK's Save Generation Covid appeal.
Actress Claire Foy, actor David Harewood and writer Will Self are also supporting the campaign.
Colman, who will read That's Where I'll Find You by Andrew O'Hagan, said: "After five years of working with Unicef UK, I have seen how small donations can make a really big difference for children.
"The coronavirus pandemic has upended the lives of children in the UK and abroad, and threatens children already weakened by war, disease, hunger and poverty, whose very survival depends on health care, life-saving food, clean water and medical supplies.
"Now more than ever, they need our support.
"This crisis is the biggest issue for children since World War Two, and I am proud to be supporting Save Generation Covid, to ensure children can thrive beyond the crisis."
The Save Generation Covid appeal is supporting children and their families who have been affected by coronavirus around the world.
Andrew O'Hagan, Unicef UK ambassador and Esquire editor-at-large, said: "Where there is no clean water, and no soap, a vulnerable child is more likely to be infected with coronavirus.
"In all my years of working with Unicef UK, this has been our single biggest appeal.
"Children need you right now. I am proud to be backing this simple message."
The Save Generation Covid appeal is supporting children and their families who have been affected by coronavirus around the world.
Andrew O'Hagan, Unicef UK ambassador and Esquire editor-at-large, said: "Where there is no clean water, and no soap, a vulnerable child is more likely to be infected with coronavirus.
"In all my years of working with Unicef UK, this has been our single biggest appeal.
"Children need you right now. I am proud to be backing this simple message."
Source: wiltglossstandard.co.uk – Olivia Colman supports Unicef appeal to help children affected by coronavirus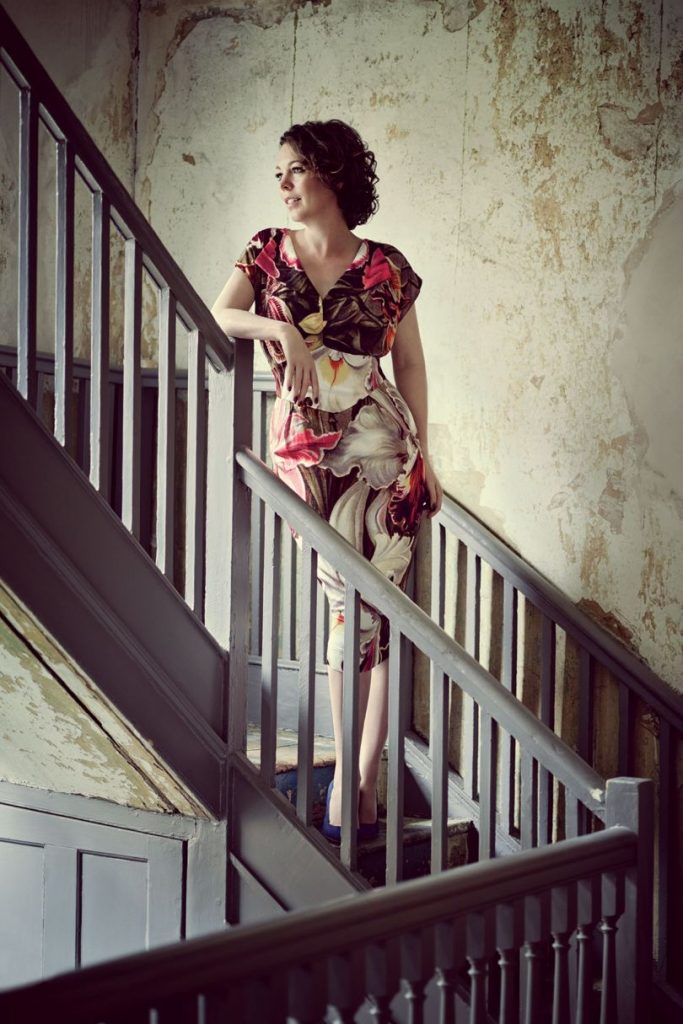 Los Angeles, Jun 26 (PTI) Oscar winners Olivia Colman and Colin Firth are set to star in period drama "Mothering Sunday".
The film, which will be directed by Eva Husson, will also feature Colman"s "The Crown" co-star Josh O"Connor and actor Odessa Young, according to The Hollywood Reporter.
Alice Birch, who most recently worked as a writer on BBC and Hulu"s critically-acclaimed series "Normal People", has penned the script.
The movie is based on Graham Swift"s novel which is set in England in 1924. The events take place over the course of one day– the holiday Mothering Sunday.
Maid Jane Fairchild (Young) has the day off, as her employers, Mr. and Mrs. Niven (Firth and Colman) are attending an event to celebrate the engagement of their neighbours" son, Paul (O'Connor).
Jane is an orphan, so has no mother to spend the day with—but she does have Paul, with whom she"s been having a years-long secret affair.
Elizabeth Karlsen and Stephen Woolley's Number 9 are producing, with financing from Film4 and Ingenious.
The film is expected to start production later this year. 
Source – Olivia Colman and Colin Firth set for period drama "Mothering Sunday"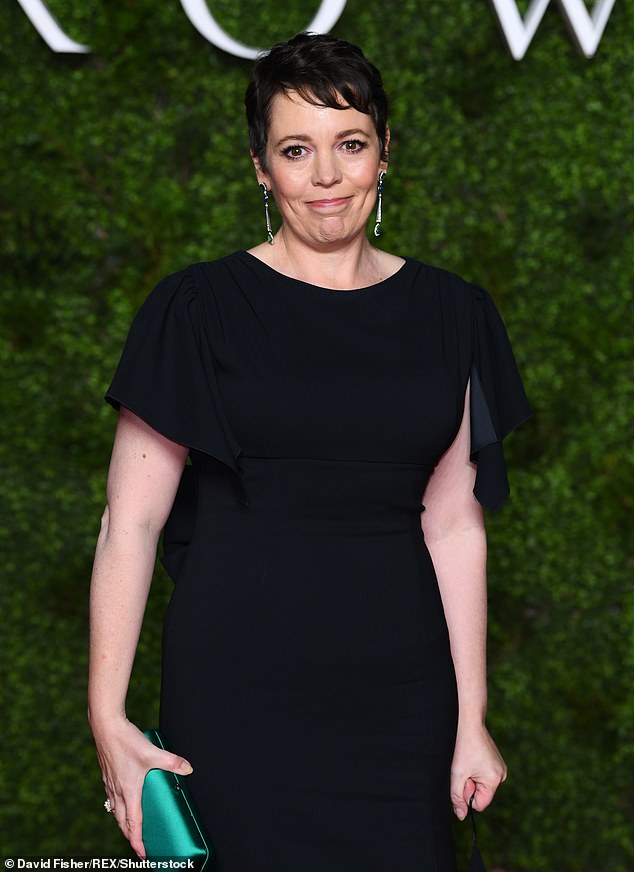 Oscar-winning British actress Olivia Colman has been unveiled as the next Harry Potter At Home chapter narrator on Spotify.
The news appeared on Good Morning America on Saturday in an exciting new teaser, revealing that The Crown star will help continue with reading chapters of Harry Potter and the Sorcerer's Stone.
Colman won the Best Actress Oscar for her performance as Queen Anne in the critically acclaimed film The Favourite last year, and is joining a stellar cast of voice actors already attached to the project. 
She will feature on JK Rowling's Harry Potter At Home online hub, launched for children, parents, carers and teachers during the Covid-19 outbreak.
The project was kicked off earlier this month as it was announced Daniel Radcliffe would return to the world of Harry Potter to narrate the first chapter of The Philosopher's Stone for the star-studded lockdown initiative.
The 30-year-old actor, who played the boy wizard in the film series, recorded a video of himself reading Chapter One: The Boy Who Lived. 
David Beckham, whose daughter Harper, eight, is a fan of the series, is also among the cast of narrators, and will be joined by Dakota Fanning and Eddie Redmayne.
Redmayne stars in Rowling's Fantastic Beasts films, which are set before the events of the Harry Potter books.
Stephen Fry, who narrated the original UK Harry Potter audiobooks, Claudia Kim, who appeared as Nagini in the Fantastic Beasts film series. 
Also on board is Noma Dumezweni, who starred as Hermione Granger in the original theatre run of Harry Potter And The Cursed Child, are also taking part.
Harry Potter And The Philosopher's Stone, originally published in 1997, introduced the character of Harry Potter and the world of Hogwarts School of Witchcraft and Wizardry.
In the UK, the book is known by the title Harry Potter And The Philosopher's Stone, while in the US it is published under the title Harry Potter And The Sorcerer's Stone.
All 17 chapters will be released between Tuesday May 5 and the middle of summer, with Radcliffe kicking off the series.
Videos will be posted weekly on the Harry Potter At Home website, with an audio-only version available for free on Spotify.
Rowling launched Harry Potter At Home, a digital hub hosted on WizardingWorld.com, in April, giving families access to free audiobooks and eBooks of Harry Potter And The Philosopher's Stone during the coronavirus lockdown.
Full details of all the Harry Potter At Home initiatives are at www.harrypotterathome.com.
Source: dailymail.co.uk – Oscar-winner Olivia Colman unveiled as the next A-List narrator for Harry Potter At Home series on Spotify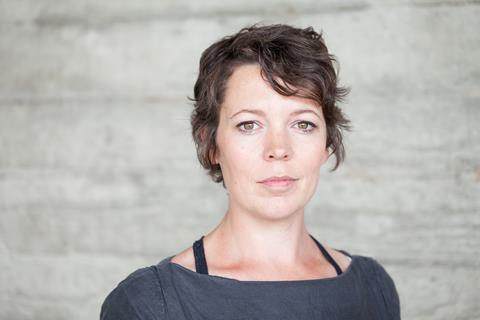 Olivia Colman, Jessie Buckley, Dakota Johnson and Peter Sarsgaard hav joined the cast of Maggie Gyllenhaal's feature directorial debut The Lost Daughter, which Endeavor Content will introduce to worldwide buyers at the EFM in Berlin net week.
As previously announced, Gyllenhaal adapted the Elena Ferrante novel, and is producing with Talia Kleinhendler and Osnat Handelsman-Keren through their company Pie Films, and Charlie Dorfman. Endeavor Content and Dorfman, through his Samuel Marshall Productions, are financing.
Colman will play a university professor on a seaside summer hoiday who becomes consumed by Nina (Johnson) and her young daughter, as she watches them on the beach.
Unnerved by their compelling relationship, and their raucous and menacing extended family, she becomes overwhelmed by her own memories of the terror, confusion and intensity of early motherhood.
Forced to consider the unconventional choices she made as a young mother and the consequences they had for her family, she begins to unravel.
"When I finished reading Elena Ferrante's "The Lost Daughter," I felt that something secret and true had been said out loud," said Gyllenhaal. "And I was both disturbed and comforted by that. I immediately thought how much more intense the experience would be in a movie theatre, with other people around. And I set to work on this adaptation.
"I find that the script has attracted other people interested in exploring these secret truths about motherhood, sexuality, femininity, desire. And I'm thrilled to continue my collaboration with such brave and exciting actors and filmmakers."
screendaily.com – Olivia Colman, Jessie Buckley to star in Maggie Gyllenhaal's 'The Lost Daughter'
The 2020 BAFTAs had an emphasis on sustainability this year. The academy went to great lengths to ensure that all aspects of the evening were as eco-conscious as possible – from a fully recyclable red carpet to the organic, locally-sourced dinner served to guests in the evening – in an effort for the event to be carbon neutral. BAFTA also requested that guests make "sustainable choices" when it came to dressing for the ceremony – suggesting that they might like to rent a dress, buy vintage or rewear something they already own.
Olivia Colman adhered to the sustainable sensibility of the evening by partnering with Atelier Swarovski on some beautiful bespoke jewellery created from lab-grown diamonds – widely considered a more eco-friendly option than using labour-intensive mined diamonds. The actress debuted Swarovski's first pink created diamonds on the red carpet, in the form of a striking pink cocktail ring.
The piece featured a 2.03-carat cushion cut Fancy Purplish Pink Swarovski Created Diamond with an intensity of colour and style of cut that is rare in a lab-created diamond of that size. The hero stone was surrounded by Cabochon Star Rubies and pink Swarovski Genuine Topaz.
On her other hand, Colman wore a stunning blue cocktail ring consisting of a 42-carat antique cushion-cut Swarovski Created Sapphire.
When she stepped out on the red carpet, the actress added a third ring, calling for equal representation for actresses, with "50:50" written in the middle.
"I share the same passion for conscious luxury and sustainability as Atelier Swarovski," Colman told us, of her decision to partner with the brand. "It is a true pleasure to debut these bespoke jewels featuring the first pink Swarovski Created Diamonds, which prove that beautiful fashion choices can still be kind to people and planet."
The rings were complemented by sparkling cluster and droplet earrings, featuring eight Swarovski Created Sapphires totalling over 28 carats, enhanced with additional Fancy Purplish Pink Swarovski Created Diamonds.
Colman's stylist, Harper's Bazaar contributor Miranda Almond, worked closely with Swarovski on the design of the jewellery, to ensure that it perfectly complemented the actress' floral-embroidered Alexander McQueen dress.
"We wanted the shape of the earrings to be an addition to the style of the neckline and not compete against it," Almond explained. "I think they add a sense of playfulness and look super cool, too."
The droplet part of the earrings were designed to be detachable, so they also could be worn as simple clusters, allowing Almond to make a call on the night as to which version of the jewellery looked better. The stylist added that it's vital more high-profile stars highlight sustainable practices on the red carpet.
"The more sustainable we can be with fashion and jewellery production the better for everyone," she told us. "To shine a light on those brands that do is an important step to making it the norm rather than the exception."
source: harpersbazaar.com – The making of Olivia Colman's stunning sustainable BAFTAs jewellery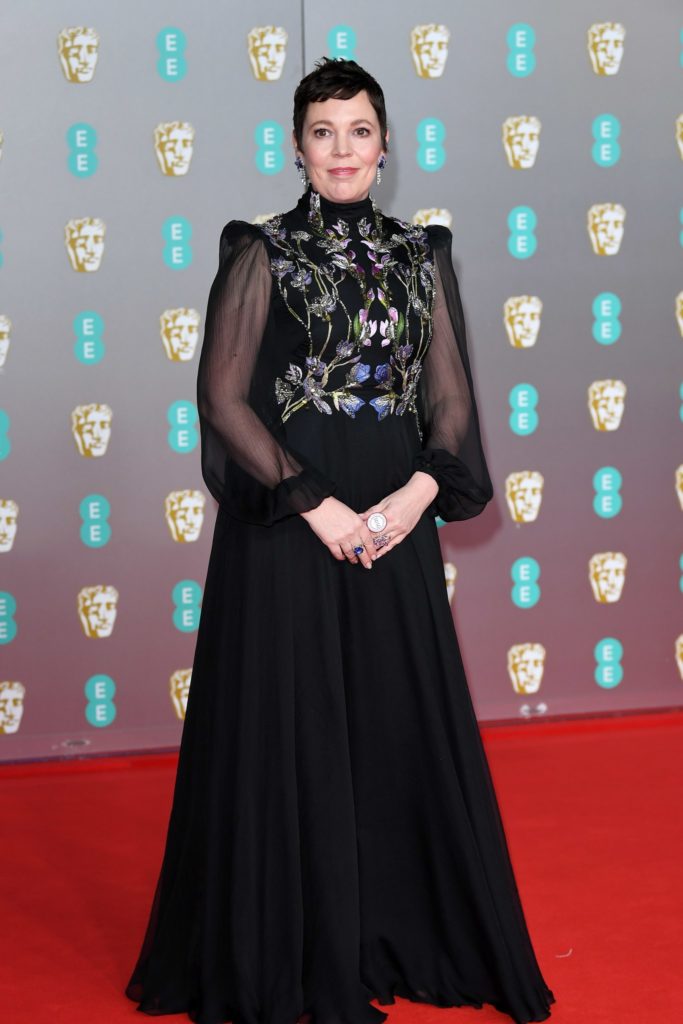 "Who did your make-up? You look like a badger," might be one of the best lines from the film The Favourite, for which Olivia Colman won the Best Actress Oscar in 2019. When it comes to red carpet make-up, however, she's quite rightly a little less experimental. Take Sunday night's BAFTAs 2020 make-up look: drawing on the purple, blue and pink tones in her embroidered Alexander McQueen gown, her look was softly romantic yet modern, with pink and lilac eyeshadows accented with dark, glossy lashes and defined brows.
"Olivia is so trusting and open to ideas, and I'm also partial to her make-up having a 'fresh factor,'" her make-up artist Sarah Uslan told British Vogue. Uslan first worked with the star when she came to Los Angeles in 2011 for a screening of her film Tyrannosaur. "Even if we go for a bold lip and big doe eyes, it's always balanced with her natural-looking skin and a feathery brow."
The getting ready process is delightfully fuss-free, Uslan insisted. "Getting Olivia ready certainly does not feel like work; it's lots of laughs, some yummy snacks and a pot of tea," she said. The hard work starts beforehand. "The conversation always starts with the dress. Miranda Almond, her stylist, will send a picture to her hairstylist Marcus Francis and myself, sharing her thoughts for make-up and hair, and then letting us run with it. Olivia is so trusting that once she's in the chair and we've talked through some ideas, she sometimes doesn't even look at herself until the very end, by which time she gives us a smile and says, 'Well done.'"
Uslan made Colman's naturally big, beautiful eyes the main feature of the actress's beauty look for the BAFTAs. Keeping the complexion bare until after the eye make-up had been completed – "so that if any shadow falls, I can quickly clean up with some moisturiser and keep the skin fresh and flawless before foundation" – she administered a quick facial massage using a tool like a Gua Sha.
Then, Uslan opted for the Marc Jacobs pink and lilac Provocouture Eye Palette. First, she applied the "You Might" shade all over the lid followed by "Otherwise" in the crease; then "Sat It" over the centre of the lid to add a pop of highlight. Accenting the eyes with Marc Jacobs Highliner Gel Eye Pencils, she used "Ro(cocoa)" at the lash-line and then double-lined with "Plum(age)". "I then used a small brush to blend the seam of the liner and give a smoked-out effect." Uslan followed with "Luna(tic)" to give a subtle lilac highlight at the corner of her eyes, adding a little more "Plum(age)" and "Ro(cocoa)" at the bottom lash-line to accentuate her eyes. To complete the look, she used Marc Jacobs Velvet Epic Lash Primer to build up the length and volume of lashes, and then applied Velvet Noir Major Volume Mascara.
Creating a perfect base with Marc Jacobs Under(Cover) Blurring Coconut Face Primer and Shameless Youthful-Look Foundation, as well as Fair 10 concealer in the inner corner of the under eye mixed with Light 20 across the undereye to conceal and lift, she kept the rest of the make-up natural but glowing, with a touch of Glow Stick Glistening Illuminator on her temples and cheekbones.
How does she ensure the look lasts all night long? "I usually send Olivia out of the door with a bit of powder for the T-zone, her lip colour (last night's was Marc Jacobs Lip Creme in "Kiss Kiss Bang Bang") and sometimes a pea-sized amount of concealer," said Uslan. "The trick is making it all fit in her teeny-tiny beautiful clutches. It's always like a Tetris challenge."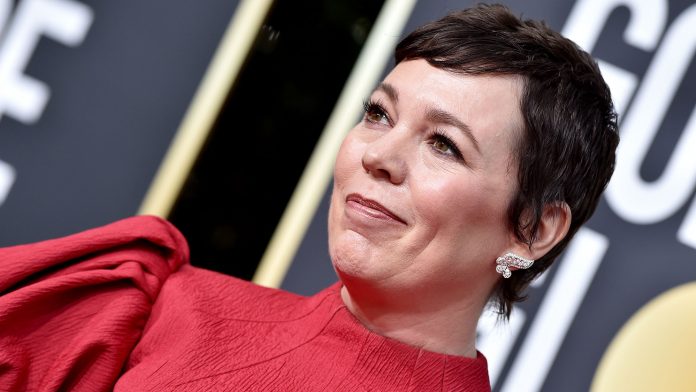 Award season started on Sunday with the Golden Globes, and as has become the norm, actresses used the event to make a political statement, whether on stage – like Michelle Williams defending abortion rights – or on the red carpet, like Olivia Colman.
The Crown actress wore a red dress by Emilia Wickstead, with puffed sleeves and a loose train. But the statement she made was in her jewelry, which you may have completely missed at first glance.
Olivia wore a ring with the ERA 50:50 logo, an organization campaigning for gender equality on the British stage and on screen by 2020.
The winner has voiced lack of representation in the past, recently stating that she "hopes bloody well" that she will pay the same price as her Crown co-star Tobias Menzies, who plays Prince Philip.
She is not the only actress to campaign for equal pay in the United States, with Frances McDormand, Patricia Arquette and Halle Berry all dedicating their Oscar speeches to the issue in previous years.
With the BAFTAs and the Oscars coming up, we can expect a lot more debate, and we are there for that.
Source: mashviral.com – Olivia Colman defended equality with her Golden Globes outfit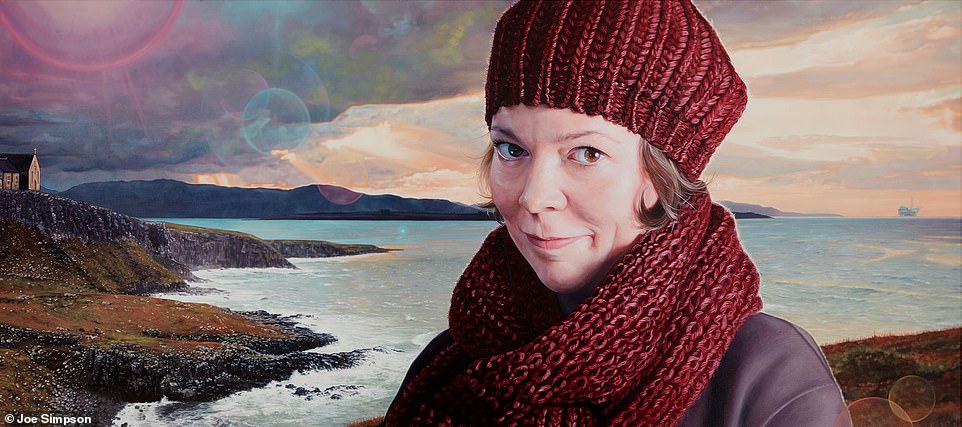 Hollywood producers are yet to cast Eleanor Tomlinson in a remake of The Great Escape. But the actress has taken matters into her own hands.
The star, best known as Poldark's Demelza and most recently seen in the BBC adaptation of The War of the Worlds, chose Steve McQueen's daring wartime hero Virgil Hilts when asked by the artist, Joe Simpson, to name her dream role.
The result will be on display in ACT, a new exhibition featuring portraits of 10 actors in the roles they wish they had played.
Among them are Matt Lucas as Don Lockwood in Singin' In The Rain, Paddy Considine as Randle McMurphy in One Flew Over The Cuckoo's Nest, Gugu Mbatha-Raw as Cleopatra and Olivia Colman as Bess in Breaking the Waves.
Michael Sheen said he had played all of his dream roles already. Instead, he opted to be painted as Max, the little boy in Maurice Sendak's children's book, Where The Wild Things Are.
Initially, Tomlinson did not choose The Great Escape. Simpson explained: "Originally she wanted Gone With The Wind, because she loved Scarlett O'Hara. I was just about to get cracking and she had a change of mind and said she'd done so much period drama – she was constantly in frocks, and she wanted to do something different."
Lucas had planned to be the title character in Annie, the musical, before settling on Singin' In The Rain.
The project has taken Simpson five years in total. Persuading famous names to take part was the first challenge. His first sitter was Considine, who was a friend of a friend. Considine then introduced him to Colman, as the pair had worked together.
"It was 2015, so it was pre-Oscars [Colman won the best actress award last year] but she was still pretty big. It was very nice to get a voicemail message from her out of the blue, saying she was interested."
Others were contacted via their agents, or via social media: Simpson approached Sheen on Twitter, sending him a picture of the Considine portrait and inviting him to take part. Sheen responded immediately.
"Some people were hesitant, and in the beginning it was a bit of an unknown," Simpson said. But all the actors who took part embraced the idea. In the case of Colman and Breaking the Waves, Lars von Trier's bleak 1996 film, she told Simpson that "she had only seen it once but it had a huge emotional impact on her and she couldn't stop thinking about it".
After discussing the character and how the actors wanted to be depicted, Simpson photographed them with costumes and props.
He then added the backdrops using Photoshop on a computer screen, before going into the studio and painting them in oils.
The results are "like a film still from a film that doesn't exist", Simpson said. "These are the most researched pieces I've worked on, where I study each role and create a scene from scratch – which includes making costumes, referencing cinematography, genre conventions and character profiles and visiting authentic locations – all to build a single frame story."
It also deepened his knowledge of film, as he had to watch each one several times: "Embarrassingly, I had never seen Singin' In The Rain."
The show opens at Stockport War Memorial Art Gallery on January 25 and will travel to Theatre Clwyd, North Wales and Alfred East Art Gallery, Kettering.
Simpson has been in discussions with Phoebe Waller-Bridge and Dame Judi Dench about further portraits for the ACT project.
Source: telegraph.co.uk – stars pose for paintings in their dream roles

British actress Olivia Colman was seen in a sneak peek at her beauty routine before she hit the red carpet at the Golden Globes last night.
The Crown actress, 45, who went on to win a Best Actress gong for her role as Queen Elizabeth in the hit Netflix series, was seen on her hair stylist Marcus Francis and make-up artist Sarah Uslan's Instagram accounts, where they revealed her style secrets.
Taking to Instagram, Sarah Uslan – a former assistant to make up founder Bobbi Brown- wrote: 'Different QUEEN this year but just as fantastic', before adding 'Final touch ups with this Golden Globes nominee and downright amazing woman', revealing the Pat MacGrath Labs make-up she used for her look.
Sarah revealed she had used the Pause Well-Aging face tool, a stimulating toner aimed at menopausal skin which aims to improve elasticity, before using Emma Hardie Plump and Glow facial mist.
Moving onto her make-up, Sarah prepped Olivia's skin with the Pat McGrath Labs Skin Fetish: Sublime Perfection Primer, before using the brand's Skin Fetish: Sublime Foundation in shades 4 and 5. The base was then set with the Skin Fetish: Sublime Perfection Powder in Light 1. 
Completing the look, she applied the Pat MacGrath Labs' PermaGel Ultra Glide Eye Pencil in XtremeBlack, which was 'smudged on the upper lash line', and then added a dark shade from the Mthrshp Sublime: Golden Opulence palette 'for a soft smokey liner effect'.
Finally on the eyes, Sarah applied the FetishEyes Mascara, before moving onto the lips, which were plumped to perfection using the PermaGel Ultra Lip Pencil in Buff and the BlitzTrance lipstick in Full Fantasy. 
Meanwhile hairstylist Marcus Francis gave her a new pixie cut for the night using Kevin Murphy products, and British fashion editor Miranda Almond styled her in a red puff sleeve Emilia Wickstead gown. 
The British actress looked delighted as she was honoured for her role as Queen Elizabeth in The Crown, as she confessed that she had drunk too much ahead of making her acceptance speech.
'I said I had money on this not happening, I feel like I'm living someone else's life and I definitely think I've won someone else's award.
'Thank you so much. I've had the loveliest time doing this and to all my fellow nominees who are just marvellous.'
She added: 'I don't know what to say, I've already got a little bit boozy because I thought this wasn't going to happen. Thank you completely sums it up.'
Olivia portrayed the Queen in the much-anticipated second season of The Crown, which was released last month. 
Source: dailymail.co.uk – The royal treatment! Olivia Colman's glam squad prepped her skin with an anti-aging face tool for menopausal skin and gave her a new pixie cut for the Golden Globes