multimedia
The Favourite, the new Irish-produced film from The Lobster director Yorgos Lanthimos, which stars Olivia Colman, Rachel Weisz and Emma Stone, is to receive its world premiere at the Venice International Film Festival.
The period drama is the third collaboration between Greek director Lanthimos and Irish company Element Pictures, and follows their success with The Lobster and The Killing of a Sacred Deer. Lanthimos, Colman and Weisz previously worked together on The Lobster.
Set in the early 18th Century, The Favourite promises much in the way of political and personal intrigue involving Britain's Queen Anne (Colman), the Duchess of Marlborough (Weisz) and her servant, Abigail Hill (Stone).
Sensing an opportunity to move back up the social ladder, Abigail becomes the Queen's new companion and, we are told, "she will not let woman, man, politics or rabbit stand in her way".
The Favourite will screen in competition at the Venice International Film Festival, which runs from August 29 to September 8.
It will be released worldwide by film studio Fox Searchlight, opening in US cinemas on November 23 – a key month in awards season – and in Ireland on January 1.
One of the film's Irish producers, Element Pictures' Ed Guiney, described Venice as "the ideal world premiere for Yorgos' bold and audacious foray into period filmmaking".
"We hope audiences will embrace this unique and entertaining film and we are delighted to be working with Fox Searchlight on its international release," he added.
Source: rte.ie – Irish film The Favourite to have Venice world premiere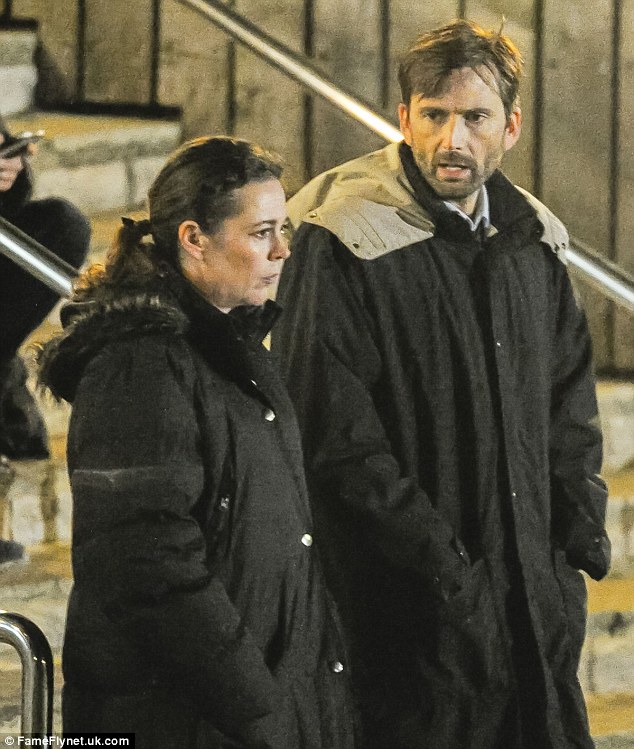 It's been a long old wait for Broadchurch fans. 22 months, to be precise. But patience is rewarded and today brings us our very first glimpse (and when we say glimpse, we mean glimpse) at the third series of ITV's hit crime drama.
The new trailer comes courtesy of BBC America who have tweeted a ten-second teaser for the new episodes, the first trailer we've had promoting the show's return. (So far fans have had to make do with scraps of information and a moody-looking picture of David Tennant, Olivia Colman and new co-star Julie Hesmondhalgh.)
So, what does this blink-and-you'll-miss-it teaser bring us? Well, there's the quintessential Broadchurch cliff shot, some intense staring on the part of Tennant's DI Alec Hardy and Colman's DS Ellie Miller, and a brief look at Arthur Darvill's Rev. Paul Coates (yes, he's back too!)
Jodie Whittaker's Beth Latimer also features, but perhaps most intriguing is this frame which features Tom Miller – the son of Ellie and Danny Latimer's murderer Joe – looking to Mark Latimer as he strolls through an official-looking building alongside Fleabag star Phoebe Waller-Bridge's junior barrister Abby Thompson. Remember, Tom and Mark used to meet up in secret in Susan Wright's caravan before the teenager testified against Danny's dad in court.
The scene bears a striking resemblance to the events of series two – and indeed, could be an old piece of footage – but, if new, it may hint at what's in store from the third series. We already know the plot will follow Hardy and Miller's investigation of a sexual offence, but quite how the Latimers and the rest of Broadchurch's residents fit into the storyline remains to be seen.
The third series of Broadchurch was filmed last summer and is due back on screens early next year. It will be the final instalment of the hit drama as creator Chris Chibnall will become Doctor Who showrunner when Steven Moffat steps down next Christmas.
Source: radiotimes.com – Broadchurch trailer: does this brief trailer provide clues for season 3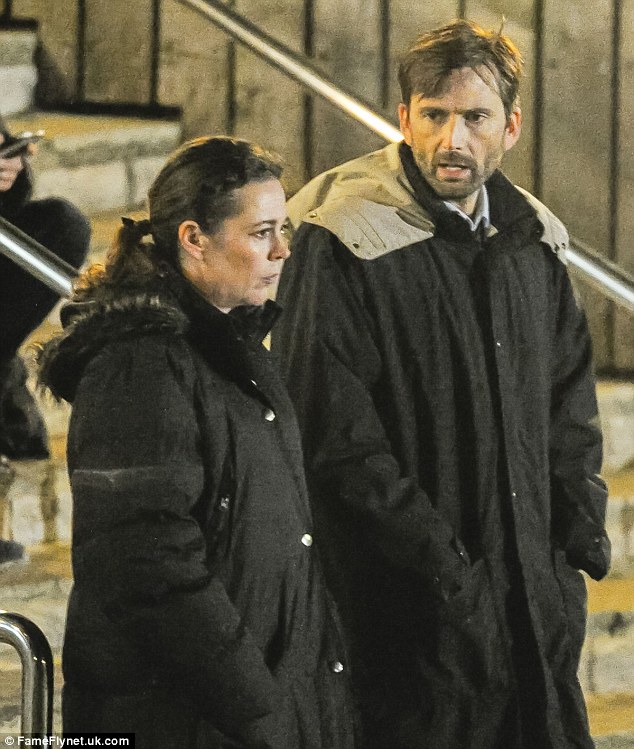 "Broadchurch" Season 3 is now in the works and fans are now waiting for its release date on ITV and Netflix. The British crime drama has been known for its distinctive detective story that features Ellie Miller (Olivia Colman) and Alec Hardy (David Tennant).
"Broadchurch" Season 2 maintained the mystery and intense scenes that were first seen in its predecessor. With that, fans are now expecting to see the same in "Broadchurch" Season 3 or even exceed what the show first offered.
As the showrunners confirmed the return of "Broadchurch" Season 3, viewers are now waiting for the announcement of its official release date. ITV has yet to reveal the show's airing, but many believe it will be in 2017 as it began filming in May 2016.
Netflix Life reported that after "Broadchurch" Season 3 airs on ITV, viewers can expect it to be seen on Netflix after one to six months. Of course, Ellie Miller and Alec Hardy are bound to return along with Jodie Whittaker, Andrew Buchan, Arthur Darvill, Carolyn Pickles and Adam Wilson.
Meanwhile, it was recently reported that "Broadchurch" Season 3's production has been spotted ongoing and behind-the-scene clips are now emerging online. David Tennant and Olivia Colman are seen in their characters as Alec Hardy and Ellie Miller.
Julie Hesmondhalgh, too, is seen in an unknown role yet for "Broadchurch" Season 3. However, it has been said that the "Corrie" star's has a very important role in the coming new installment of the television crime drama.
In between breaks of "Broadchurch" Season 3 production, Julie Hesmondhalgh is openly mingles with her fans as she accommodates everyone for a photo opp. Evidently, fans who are on the set hold their phones and take pictures with the stars.
'Broadchurch" Season 3 will be filmed in West Bay, Bridport and Clevedon in Dorset on the south coast of England. ITV has yet to announce the official return of "Broadchurch" Season 3 on the small screens.
Source: gamenguide.com – Broadchurch season 3 news and spoilers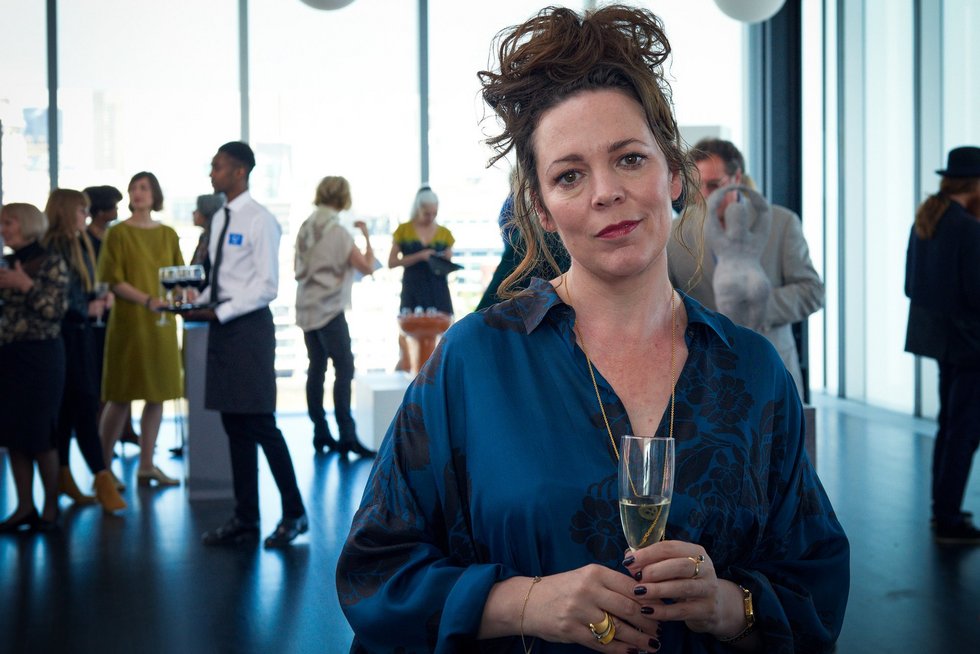 Amazon's comedy line-up for the coming month is kind of insane. Today, they debut the full series of "One Mississippi," the semi-autobiographical comedy from stand-up Tig Notaro and "Juno" Oscar-winner Diablo Cody. In a couple of weeks, they'll premiere the third season of the wildly acclaimed "Transparent," and at the end of the month, they have the first TV series from none other than Woody Allen, "Crisis In Six Scenes."
But could it be that the best of the bunch is the least known? Next Friday will see the release on the streaming service of all six episodes of "Fleabag," a BBC/Amazon co-production that's already won rave reviews in the U.K. Based on the one-woman show by writer/actor Phoebe Waller-Bridge("Broadchurch," "The Iron Lady"), it's best described as a fourth-wall breaking UK spin on "Girls," following a young London twenty-something as she navigates sex, grief and life.
It's got a strong cast, including national treasure Olivia Colman and U.S. scene-stealer Brett Gelman, and reviews from the U.K. have been ecstatic. Could this become a word-of-mouth hit like fellow Amazon UK import "Catastrophe" became? You can get your first glimpse of the show below with a just-released trailer, and check it out on Amazon from next Friday, October 16th.
Source: http://theplaylist.net/watch-trailer-amazons-new-comedy-fleabag-starring-olivia-colman-phoebe-waller-bridge-20160909/
Olivia Colman and Julian Barratt's new show Flowers is a strange and magical black comedy about a dysfunctional family trying not to fall apart too catastrophically. The duo play married couple Maurice and Deborah who live in an old, crumbling house with their two adult children and Maurice's elderly mother.
The six-part series is written by Will Sharpe (Black Pond) and will, unusually, be aired over one week, with the first two episodes running back-to-back as a double bill from 10pm on 25th April followed by an episode per night until the finale on Friday 29th April.
radiotimes.com – Olivia Colman and Julian Barrats Flowers gets an air date and trailer
Olivia Colman makes an appeal on behalf of Back UP, a charity dedicated to transforming the lives of people affected by spinal cord injury.