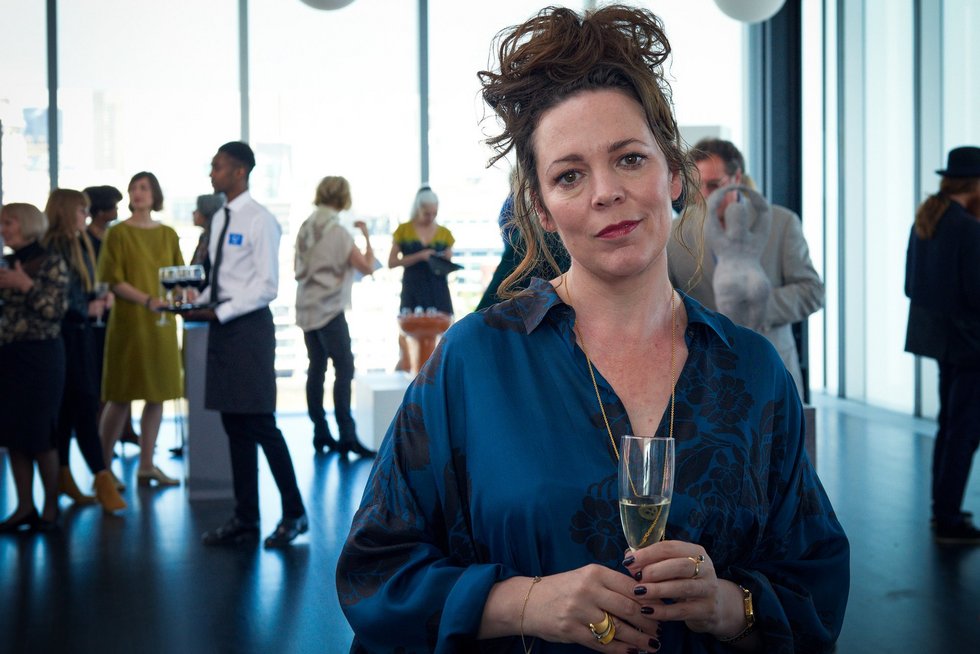 Amazon's comedy line-up for the coming month is kind of insane. Today, they debut the full series of "One Mississippi," the semi-autobiographical comedy from stand-up Tig Notaro and "Juno" Oscar-winner Diablo Cody. In a couple of weeks, they'll premiere the third season of the wildly acclaimed "Transparent," and at the end of the month, they have the first TV series from none other than Woody Allen, "Crisis In Six Scenes."
But could it be that the best of the bunch is the least known? Next Friday will see the release on the streaming service of all six episodes of "Fleabag," a BBC/Amazon co-production that's already won rave reviews in the U.K. Based on the one-woman show by writer/actor Phoebe Waller-Bridge("Broadchurch," "The Iron Lady"), it's best described as a fourth-wall breaking UK spin on "Girls," following a young London twenty-something as she navigates sex, grief and life.
It's got a strong cast, including national treasure Olivia Colman and U.S. scene-stealer Brett Gelman, and reviews from the U.K. have been ecstatic. Could this become a word-of-mouth hit like fellow Amazon UK import "Catastrophe" became? You can get your first glimpse of the show below with a just-released trailer, and check it out on Amazon from next Friday, October 16th.
Source: http://theplaylist.net/watch-trailer-amazons-new-comedy-fleabag-starring-olivia-colman-phoebe-waller-bridge-20160909/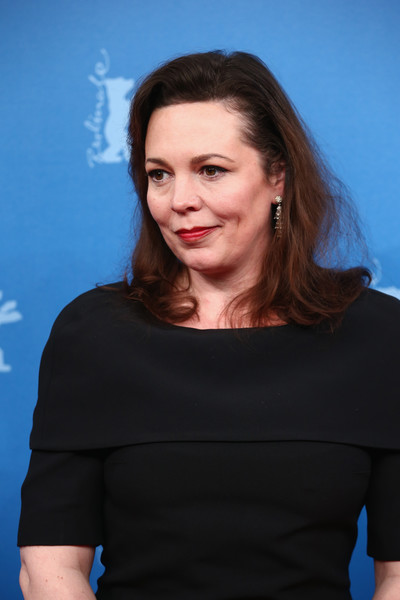 LONDON: Channel 4, Lupus Films and Walker Productions have brought Olivia Colman, Pam Ferris, Mark Williams and Michael Rosen on board the voice cast for the animated special We're Going on a Bear Hunt.
Colman (Broadchurch, The Night Manager) has signed on to voice Mum, while Ferris (Matilda, Call the Midwife) will portray Grandma and Williams (Harry Potter, Father Brown) will provide the voice for Dad. Rosen, who wrote the best-selling book on which the half-hour film is based, will play the bear. The film is slated to air on Channel 4 this Christmas.
The story follows the adventures of a group of siblings and their dog Rufus as they set out on an adventure in search of bears. The kids encounter many obstacles such as snowstorms, oozing mud and dark forests, but the real challenge begins when the group is separated. We're Going on a Bear Hunt is produced by Lupus Films in association with Bear Hunt Films, Walker Productions and Herrick Entertainment for Channel 4. It is distributed internationally by Union Media.
Piers Wenger, the head of drama for Channel 4, said, "We're delighted to welcome Olivia, Mark and Pam on board this fantastic family adventure, and Michael playing the bear is an inspired touch. It's a brilliant cast for a brilliant, classic story; I can't wait for Christmas."
Camilla Deakin, producer for Lupus Films, commented, "We are thrilled to have attracted the services of such a high-caliber cast to bring our grown-up characters to life. Olivia Colman, Pam Ferris and Mark Williams are wonderful actors with highly distinctive styles and we're delighted that they are joining us for this timeless adventure, along with Michael Rosen, who makes a very convincing bear!"
Colman added: "What appealed to me about the story is the bond the family have—they care for and look after each other. Another wonderful aspect of the story is that it's kids enjoying a natural adventure with their imaginations, fresh air and the wilderness. I love that they commit to their adventure…I would like to go with them!"
Source: http://worldscreen.com/tvkids/voice-cast-revealed-for-channel-4-holiday-special/
"Watership Down," the 1972 Richard Adams novel that was adapted into an animated film just six years later, will be adapted once again for a computer-animated mini-series produced by Netflix and the BBC.
"The thing about Watership Down is that it's an epic adventure story," Rory Aitken, executive producer, told The Telegraph U.K.
A tale about displaced rabbits looking for a new home, "Watership Down" has become well known for its brutal violence over the years, but that will change somewhat with the new series.
"It's not a terrifying, brutal story," said Aitken. "I think that in a way we want to restore the reputation that the book should have as one of the great adventure stories of all time. It's grown this reputation for being scarring and horrific and brutal, and actually that's not what the essence of the story is. While we won't shy away from the darkness in the book, visually it won't be as brutal and scarring."
The anthropomorphized rabbits of the adventure story will be voiced by Sir Ben Kingsley, who will play General Woundwort, James McAvoy, Nicholas Hoult, and "Star Wars" star John Boyega.
In addition to toning down the shocking scenes of animal violence seen in the original film, project heads say the new mini-series will feature more prominently the voices and storylines of the work's female characters.
Gemma Arterton, Olivia Colman, and Anne-Marie Duff will voice Clover, Strawberry, and Hyzenthlay, respectively.
"The idea is to bring it to a wider family audience. While 'Watership Down' is never going to be for young children, it will be for the whole family to watch together," said Aitken.
The mini-series is reportedly being produced in four parts, and has a budget around 20 million pounds, according to the Daily Mail.
The series will premiere on the BBC, and be available on-demand thereafter on Netflix.
Source: http://www.newsmax.com/TheWire/watership-down-ben-kingsley-james-mcavoy/2016/04/29/id/726476/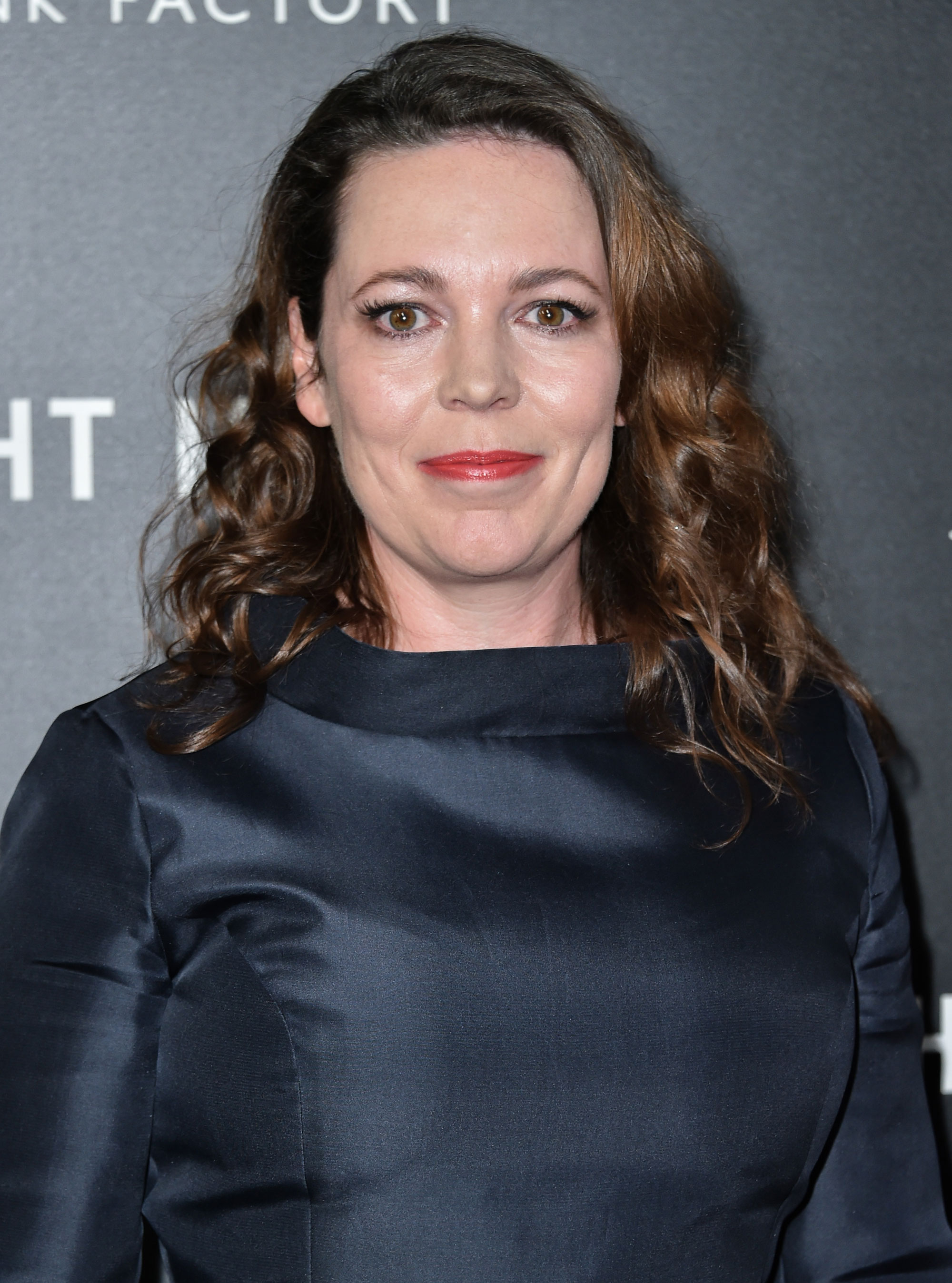 Having recently appeared on our screens as The Night Manager's spy boss, Angela Burr, BAFTA-winning actress Olivia Colman is back – and this time, she's turning her hand to comedy. Stepping into the shoes of Deborah Flower in Channel 4's new six-part series, Flowers, she's a music teacher tasked with trying to keep her dysfunctional family together.
As Deborah's husband, author of illustrated children's books, Maurice, fights inner demons and dark secrets, she becomes increasingly suspicious that he's in a secret homosexual relationship with his Japanese illustrator Shun [Will Sharpe]. But that's just the half of it – the family live in a creaky, messy, crumbling old house with Maurice's elderly mother Hattie (Leila Hoffman) and their maladjusted 25-year-old twins, Amy and Donald, who are both competing for the same girl.
Despite living on top of each other, the family will do anything to not communicate, pushing their struggles with love and life to extreme and ridiculous places. Can Deborah hold things together? We'll be tuning in to find out. But in the meantime, star of the show, Olivia Colman, shed some light on the situation…
Flowers is not what you'd call a traditional sitcom, is it?
No! It goes to darker places than most would go to. A comedy about suicide and mental health is pretty unusual – they're normally the domain of drama. It's quite daring, and I like that.
You play Deborah – what's her story?
Deborah is a woman of love. She loves her family desperately, although is misguided a lot of the time. If she can sense something isn't right, she doesn't necessarily try and sort it in the right way. It's a symptom of the entire family that they don't really listen to each other. Or they listen but don't hear, which is where a lot of the comedy comes from. She's quite eccentric, as they all are. She's lovely, she loves her family and wants to sort them out – she just gets it a bit wrong.
There's a very real feeling to a lot of the conversations and reactions in the series. Did you improvise much or was it all laid out in the script?
It was all there in the script. If there was a big group scene, we'd record it as it was written, and then Will would say "Okay, and now we're going to let rip a bit." I find that terrifying, but it was actually really quite liberating and fun, and some hilariously weird stuff came out of it.
Looking at your comedy back catalogue, with Sophie in Peep Show and now Deborah in Flowers, your characters aren't exactly blessed with the greatest luck in love, are they?
No! I don't know why. Maybe I find that funny. Is that awful of me? I think a good dollop of sadness is quite a useful thing in comedy sometimes. I think if everyone's happy all the time, it's a bit dull. It's like salt and caramel – you wouldn't imagine they would go well together, but they do. I think watching someone, from the comfort of your own home, doing something awful or wrong – you have the luxury to be able to laugh at it. I think it works.
Flowers and The Night Manager are such different projects – is everything a bit more exaggerated and pronounced in comedy?
Yes and I hadn't done it for a while, so I felt quite out of my comfort zone doing Flowers. You feel more comfortable as the days go by. I felt like I was doing an awful job, really hamming it up. But then I started to care less and just enjoy it.
You seem to have been very busy for the last few years. Are you someone who feels a need to keep on working? Do you hate to turn good work down?
I do struggle. I really remember what it was like not to work, so it's hard to willfully say 'no'. But it also looks like I've been working more than I have. Apart from Flowers, I've just had nine months off, because I've been with my baby. It's just the luck of the draw that The Night Manager and Flowers are showing fairly close together. My family is my first love and my first priority and I probably have more time at home than people with normal jobs.
How was learning lines and performing with a small child at home?
It was slightly worse! The learning lines when pregnant wasn't too bad, but there were a few rewrites and so I might have possibly used it as an excuse to say, "I can't do it!" But once the baby's there, it's quite hard. I had the car journey in the morning to try and cram it in!
Flowers starts on Channel 4 on Monday 25th April.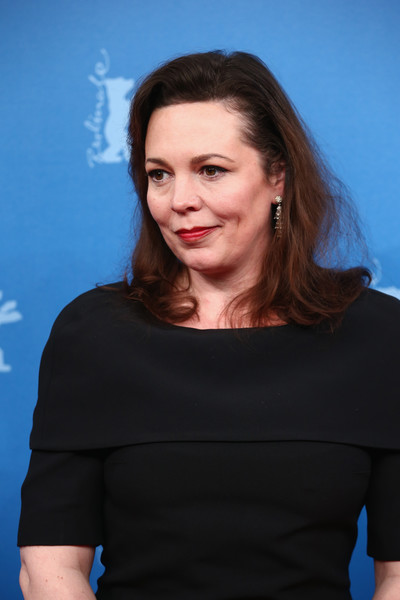 Olivia Colman is laughing and blushing. "I don't often get to play the object of lust," confesses the actress. "I don't know how to do it. It's really fun to play and, it turns out, quite embarrassing. I got a bit nervous and giggly."
Olivia, who has also starred in Broadchurch, The Iron Lady, Rev and The Night Manager, may be one of our most celebrated actresses, but she clearly doesn't see herself as love-interest material.
But as Deborah in Channel 4 comedy-drama Flowers, a six-part series about a dysfunctional family that will be shown from Monday to Friday next week, she is propositioned by various family friends.
Olivia's desperate, smiling matriarch Deborah is the glue that holds the family together.
Her husband, children's author Maurice (The Mighty Boosh's Julian Barratt), is depressed and suicidal, while their grown-up twins, Amy (Mount Pleasant's Sophia Di Martino) and Donald (Eric And Ernie's Daniel Rigby), are maladjusted. Amy is lost and sad, while her brother is a delusional, failed inventor.
Other characters include Aunty Viv, Deborah's fun-loving sister, played by Anna Chancellor, neighbour Abigail (Murdered By My Boyfriend's Georgina Campbell) and Shun, Maurice's illustrator, played by Flowers' writer and director Will Sharpe, best known as Yuki Reid from Casualty.
Flowers is Will's first TV project as a writer and director, although he co-wrote and directed the independent film Black Pond.
"Flowers is about how your own state of mind can affect those around you," says Will, 29. "I also knew that I wanted it to be funny, but not just funny.
I felt like I wanted it to be a bit like a non-sitcom sitcom. Something that while definitely a sitcom, finds its characters breaking the sitcom format by questioning their own identities and archetypes."
Olivia, 42, says, "Deborah loves her family desperately, although she is misguided a lot of the time. If she can sense something is not right, she doesn't necessarily try and sort it in the right way. It's a symptom of the entire family that they don't really listen to each other – or they listen but don't hear, which is where a lot of the comedy comes from."
The surreal feel of Flowers meant the actors, playing larger-than-life characters, had to produce some big performances.
It was a coup for the production to get an actress of Olivia's stature, given that Will is a TV first-timer. But she says she's never accepted a role because she thinks a show will be a hit, revealing, "I've never picked a project because it's high profile. I picked Flowers because I liked the scripts and, if I'm enjoying myself, then I'm very lucky."
Flowers came at a busy time for Olivia, who also filmed The Night Manager and gave birth to her third child last year. She and husband Ed Sinclair are also parents to Finn, 10, and Hal, eight.
Although the scripts must come pouring in, Olivia says that having once been an out-of-work actress, it's hard to turn down work. "I do struggle. I really remember what it was like not to work, so it's hard to wilfully say no," she says.
"But it also looks like I've been working more than I have. Apart from Flowers, I've just had nine months off, because I've been with my baby. It's just the luck of the draw that
The Night Manager and Flowers are showing fairly close together. My family is my first love and my first priority and I probably have more time at home than people with normal jobs."
Olivia's role in Flowers is very different from that of The Night Manager's clever spy boss Angela Burr. The locations alone were certainly worlds apart but
Olivia says the jobs aren't very different as life off-camera for actors is usually the same.
"Between scenes, it's not very different whether you're on a comedy or a drama," she says. "We're doing a job we love and that we want to do. I always try to remember, 'Take the job seriously, but not yourself'. We're really lucky."
Flowers, Monday-Friday, 10PM, Channel 4
express.co.uk – Olivia Colman: I don't often get to play the object of lust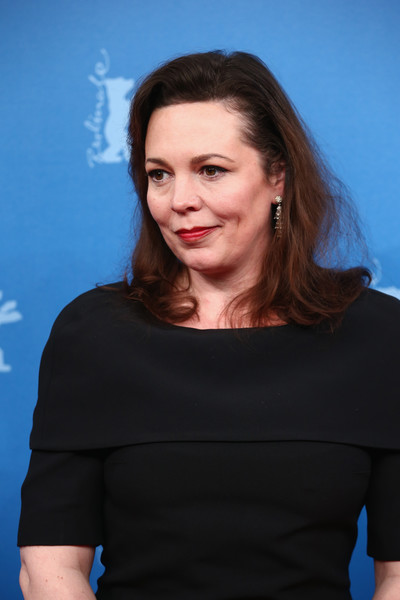 Actor Olivia Colman may be one of our top screen stars, but she is just grateful to have a job.
The Broadchurch star, 42, who appears in the BBC hit The Night Manager, says she is simply glad to land roles.
Olivia said: "I have been very lucky. I have had work in England. Wherever you get work, it's a great thing."
Speaking in LA to promote The Night Manager's US premiere, she added: "Most actors aren't working at any one time. I remember what it's like not to work so I'm grateful for anything I get."
She also suggested she would do another series of the BBC show, saying: "If they can make sure each season is good, great.
"I think the people who made this would only keep going if they could ensure that it was as good or better than the first time round."
Source: mirrior.co.uk – Grateful Olivia Colman insists she is lucky to be working
Award winning drama Broadchurch resumes filming in Dorset this summer with an impressive ensemble cast confirmed to appear in the third and final series.
David Tennant and Olivia Colman reprise their roles as DI Alec Hardy and DS Ellie Miller with Jodie Whittaker and Andrew Buchan returning to play Beth and Mark Latimer.
They will be joined by National Television Award winner Julie Hesmondhalgh, BAFTA winner Georgina Campbell along with Sarah Parish, Charlie Higson and Mark Bazeley who take significant roles in the eight part series to be co-produced for ITV by Kudos, Imaginary Friends and Sister Pictures.
Arthur Darvill also returns as local Vicar Paul Coates, Carolyn Pickles as newspaper editor Maggie Radcliffe and Adam Wilson as Ellie's son Tom.
The new series will herald a brand new case for Miller and Hardy with the detectives reuniting to investigate a serious sexual assault.
"This is the final chapter of Broadchurch," said Chris Chibnall. "We have one last story to tell, featuring both familiar faces and new characters. I hope it's a compelling and emotional farewell to a world and show that means so much to me."
The series explores the consequences of a serious sexual assault as a Dorset community comes under the scrutiny of Hardy and Miller's investigation. Based on a year of research with Dorset-based organisations who specialise in dealing with victims of sexual assault, and police advisors who specialise in investigating crimes of sexual violence, Broadchurch's final chapter looks at the emotional cost to all of those involved and the irreparable damage to friendships and relationships.
ITV's former Director of Drama Steve November and Controller of Drama Victoria Fea have commissioned the new series.
"Broadchurch is as ever stylishly written, provocative and thought provoking," said Victoria. "We're pleased with the direction Chris and Jane have taken this series and the extraordinary cast they've assembled."
Broadchurch will be executive produced by Chris Chibnall (Malaterra, The Great Train Robbery, Torchwood) for Imaginary Friends and Jane Featherstone (River, Humans, Gracepoint) for Sister Pictures. Dan Winch (Indian Summers II, What We did On Our Holiday) will produce the final series. Broadchurch is a co-production with Kudos, an Endemol Shine Group company.
"Broadchurch has been an important part of my life and I am so delighted and privileged to be working with Chris and the team again as we embark on the very final series," said Jane Featherstone. "We will return to the town and characters we know so well as they find themselves caught up in a new and compelling story which will test the strength of the community and the people who live there, and will, I hope, be a fitting end to this trilogy."
On behalf of co-producers Kudos Chief Executive Officer Diederick Santer said:
"Kudos are delighted to be working in partnership with Chris and Jane once again, on what promises to be the thrilling final chapter of Broadchurch."
The series will be directed by Paul Andrew Williams (The Eichmann Show, Murdered by My Boyfriend), Daniel Nettheim (Doctor Who, Humans, Line of Duty) and Lewis Arnold (Banana, Prey, Humans).
Filming will commence this summer in Bridport, West Bay and Clevedon, which have featured as locations in Broadchurch series one and two.
Source: unrealitytv.co.uk: Broadchurch series 3: David Tennant and Olivia Colman return
Olivia Colman and Julian Barratt's new show Flowers is a strange and magical black comedy about a dysfunctional family trying not to fall apart too catastrophically. The duo play married couple Maurice and Deborah who live in an old, crumbling house with their two adult children and Maurice's elderly mother.
The six-part series is written by Will Sharpe (Black Pond) and will, unusually, be aired over one week, with the first two episodes running back-to-back as a double bill from 10pm on 25th April followed by an episode per night until the finale on Friday 29th April.
radiotimes.com – Olivia Colman and Julian Barrats Flowers gets an air date and trailer
I have uploaded pictures from the Nightmanager promo, from the Nightmanager premiere, and from the screening and panel of series one. To see the pictures click the photos below: