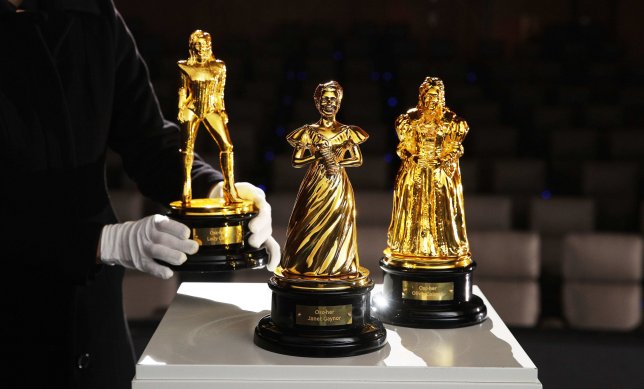 Lady Gaga and Olivia Colman have been given the Oscars treatment, as the Hollywood stars were turned into their own versions of the gold statuettes ahead of the Academy Awards later this month. It comes after a surge of support and celebration for women in film emerged ahead of this year's ceremony. The applause for the likes of Gaga, who is a hot contender for the best actress award for her role in A Star Is Born, as well as Olivia for the same category for her turn in The Favourite, prompted ODEON Cinemas to produce a range of 'Osc-her' statues.
Oh, Osc-her? We see what you did there, you saucy cinema. Gaga and Liv are both up for best actress, but in this glass case of emotion world they're both winners.
The two actresses have also joined Janet Gaynor – who was the first ever woman to win an Oscar – in all their golden glory, unveiled at the Luxe Leicester Square on Monday morning. Apparently the whole thing came about after the cinema chain found 3/4 Brits are keen to see more women represented in the film awards show. Well, we could have told you that! And this year is special in its own right, as Lady Gaga, who found fame as a singer, is straddling both the best song and best actress categories. That's fresh from a Baftas, Golden Globes and Critic's Choice Awards win. While we'd love to see what Olivia's acceptance speech may be, judging by the past times we've seen her on stage this year. 'It's been fantastic to see such a strong line up of talented women up for award nominations this year,' Carol Welch, Managing Director, ODEON UK and Ireland said as they unveiled the timely awards. 'We've been treated to a fabulous set of films with The Favourite and A Star is Born as stand out highlights, so it's no surprise to see the high hopes for Olivia Colman and Lady Gaga.' Guess this is where we tell you the gold likenesses are not going to be used on the night, with the traditional Oscars statuette – you know, the dude – being rolled out for the hardworking winners.
Source: metro.co.uk – Oscars statuette gets modern reboot as Lady Gaga and Olivia Colman turn into legendary gold awards

BAFTA winner Olivia Colman has made a heartfelt appeal for people to donate stem cells after losing her school friend to blood cancer.
The Favourite actress revealed how a transplant gave classmate Pip "hope in the darkness".
In a video for the charity Anthony Nolan, the star describes how her friend, who was diagnosed with leukaemia at the age of 31, "didn't make it".
Colman urges the public to sign up to the charity's stem cell register, which she and husband Ed Sinclair joined in 2008, so that others have a chance of living. In the film, she says: "Sadly my friend Pip didn't make it, but together we can make sure more people like Pip do make it. We want more people on the register. It's just a little swab of the mouth … Without you there is no cure."
Pip's only chance of survival had been a donor who could provide a perfect match, according to Colman. Soon a donor was found in Australia. "Anthony Nolan did an amazing thing," Colman said. She became patron of Anthony Nolan in July last year.
About 2,000 people in the UK need a stem cell transplant every year. Donations from young men and people with black, Asian and ethnic minority backgrounds are needed in particular.
Anthony Nolan's chief executive Henny Braund said: "It is wonderful to have Olivia's support and I am grateful to her for sharing this heartfelt story. This will help us continue to give hope to thousands of people every year."
Source: eveningstandard.co.uk – Olivia Colman's heartfelt appeal for stem cell donors after friend's death at 31
There was the meeting of two different kinds of royalty at the BAFTAs last night, as treasured star of stage and screen came face-to-face with The Duchess of Cambridge.
Olivia Colman had triumphed at the awards, scooping Best Actress for her role as Queen Anne in The Favourite, when she met actual royalty in the shape of Kate Middleton, who couldn't be happier to meet the actress.
The 37-year-old Duchess was once again the picture of elegance, wearing an Alexander McQueen white dress that was an one-shoulder affair, topped off by Princess Diana's earrings.
Olivia Colman proved to be a popular winner at the 72nd annual British Academy of Film and Television awards and there was a look of mutual admiration as she spoke to Kate after winning her award.
There was a lot of pleasure taken by royal watchers in Kate wearing her late mother-in-law's pearl and silver drop earrings, which Princess Diana had famously worn while accepting the United Celebral Palsy Foundation's Humanitarian of the Year Award in 1995.
She sat in the front row at the awards ceremony, alongside her husband Prince William with many eyes on the £525 Jimmy Choo shoes that glistened as much as the BAFTA awards that were being dished out.
Source: mirror.co.uk – BAFTAs 2019: Olivia Colman given royal approval by beaming Kate Middleton after awards triumph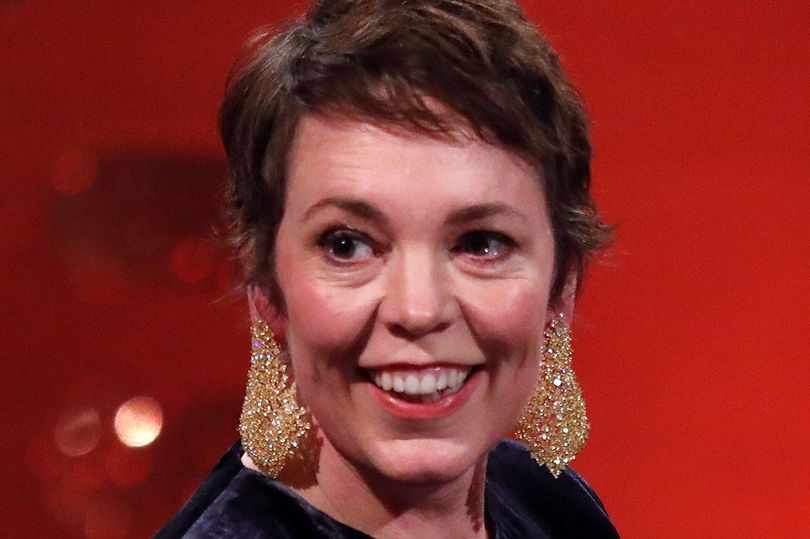 Rarely has the title of a film ­described its star so well as The Favourite and Olivia Colman.
Her stellar performance as the frail and unpredictable Queen Anne has ­won the hugely versatile actress even more fans.
And the pitch-perfect portrayal of the 18th century monarch has already netted Olivia her second Golden Globe.
Tonight the lavish, comical period drama may land the star her fourth Bafta.
But the icing on the cake could come in a fortnight if she wins the best actress Oscar for the regal role.
And next month the star joins the ranks of Dames Maggie Smith and Judi Dench when she is presented with a fellowship of the BFI.
With national treasure status beckoning and all those awards, many actors would be full of themselves.
But Olivia, 45, is not many actors.
She wears her well-earned fame with the same kind, warm humility that has ­characterised her amazing career.
Friends of the star, who first pinged the nation's radar in the 2003 cult sitcom Peep Show, say she is unchanged by fame.
Actor and writer Jonathan Dryden Taylor, who met her in 1994, said: "She's the same person now as she was back then, the warmest, most delightful human being.
"I don't think you can find anyone in the industry with a bad word about her."
He recalled Olivia, nicknamed Collie, taking him to one side and thanking him for the jokes he penned for her in That Michell and Webb Sound sketch show.
Jonathan said: "It's a measure of what kind of a person she is.
"She thanked me for writing her jokes even though she was the actual star."
He also remembered a story she told him about filming Broadchurch, for which she won 2014's best leading actress Bafta.
The plot pitted her character, cop Ellie Miller, against Jodie Whittaker's in some really intense and angry scenes.
Taylor said: "Collie told me the moment 'cut' was called they fell into each other's arms and hugged because they couldn't bear being horrible to one another. That epitomises everything about her."
Hardworking and modest Olivia wanted to perform from the age of 16. She said: "Being able to put 'Actor' on my passport was all I wanted in the world."
The daughter of a nurse and a chartered surveyor, Norwich-born Olivia – real name Sarah – caught the acting bug after landing the lead part in a school play ­having auditioned on a whim.
But ­instead of ­drama school, she began a teacher ­training course at Homerton college in Cambridge, where she joined the university's legendary drama society – Footlights.
There she met her future husband Ed Sinclair, with whom she has three children.
She also met fellow students David Mitchell and Robert Webb, who she would work with for many years, most memorably for 12 years from 2003 on Peep Show.
Her on/off relationship as Sophie with Mark, played by Mitchell, was central to the hilariously dark Channel 4 comedy.
Olivia and David starred in the 1993 Footlights pantomime together, a production of Cinderella.
In the second term she also took part in the Footlights spring ­revue sketch show.
David wrote in his autobiography Backstory: "Suddenly she was shining with talent – working the audience, timing her lines, drawing out new laughs without ever seeming hammy.
"There were many talented actors at Cambridge while I was there, very few were as good as Collie – certainly no one better."
From Cambridge she went to Bristol's Old Vic theatre school but often visited David and his comedy partner Robert Webb at their flat above a Blockbuster shop in Swiss Cottage, North London.
She and David worked on a ­production of French playwright's Moliere's comedy The Miser, which they toured around UK schools.
Mitchell and Webb's then flatmate Ellis Sareen, now a 44-year-old ­barrister, said: "It was impossible to go to bed if there was any alcohol in the flat still undrunk. Collie was always around. She was absolutely delightful."
After graduating from Bristol in 1999, Olivia struggled to find acting work and took a typing course as well as doing a cleaning job. But in 2003 Mitchell and Webb cast her as Sophie.
Her talent led to roles in Channel 4's offbeat comedy Green Wing and Simon Pegg's 2007 rural cop comedy Hot Fuzz.
In 2011 she played Carol Thatcher to Meryl Streep's Margaret Thatcher in The Iron Lady.
This marked her move into more serious roles, such as Miller in the smash-hit detective drama Broadchurch.
She was heavily pregnant with her third child when she played Angela Burr ­opposite Tom Hiddleston and Tom Hollander in the adaptation of John Le Carré's The Night Manager.
Colman was so good as the heroine determined to bring down an evil arms dealer that she won a Golden Globe.
She was highly acclaimed for her performances on stage in Hay Fever at the Noël Coward Theatre and in Mosquitoes at the National Theatre.
Most recently Olivia has played the deplorable, money-grabbing Madame Thenardier in Andrew Davies' gripping version of Victor Hugo's classic, Les Misérables.
This year she is taking over the role of the Queen from Claire Foy in the latest series of The Crown.
But despite her success, Colman's friends insist she is keeping her feet firmly on the ground.
Jonathan said: "She's not someone who'd let the fame go to her head. You wouldn't see her demanding blue M&Ms or room temperature water or any of that. She just turns up and does the job."
Her down to earth attitude was perfectly illustrated when she was invited to a reception at Buckingham Palace ­after the ­announcement of her role in The Crown.
She asked her husband to take home a keepsake from one the ­palace's 78 bathrooms – two squares of loo roll.
It is a trophy that would look very strange next to an Oscar.
mirror.co.uk – Olivia Colman: What the nation's favourite actress is REALLY like off screen
She is the hot favourite of this year's awards season with her starring role in The Favourite, whose next regal role will see her transform into Queen Elizabeth II.
And Olivia Colman looked stunning as she stepped out for the Oscar Nominee Champagne Tea Reception at Claridge's Ballroom in London on Friday.
The actress, 45, put on a chic display in a striking red Edeline Lee Benedict dress, which had wraparound detailing across the front for a glamorous flair.
Olivia cinched her outfit at the waist with a dramatic belt, while she gave her look a touch of glitter by stepping out in a pair of silver heels.
The Broadchurch star is in the running for the Leading Actress category at the Oscars alongside heavy-hitters Glenn Close for The Wife, Lady Gaga for A Star Is Born, Yalitza Aparicio for Roma and Melissa McCarthy for Can You Ever Forgive Me?
Hotly tipped for success, Olivia's portrayal of a frail, eccentric and introverted Queen Anne of Great Britain in The Favourite has also earned a Best Actress nomination at the BAFTAs, which take place on Sunday. 
Source: dailymail.co.uk – Olivia Colman oozes glamour in a wraparound red dress as she attends star-studded Oscar Nominee Champagne Tea Reception in London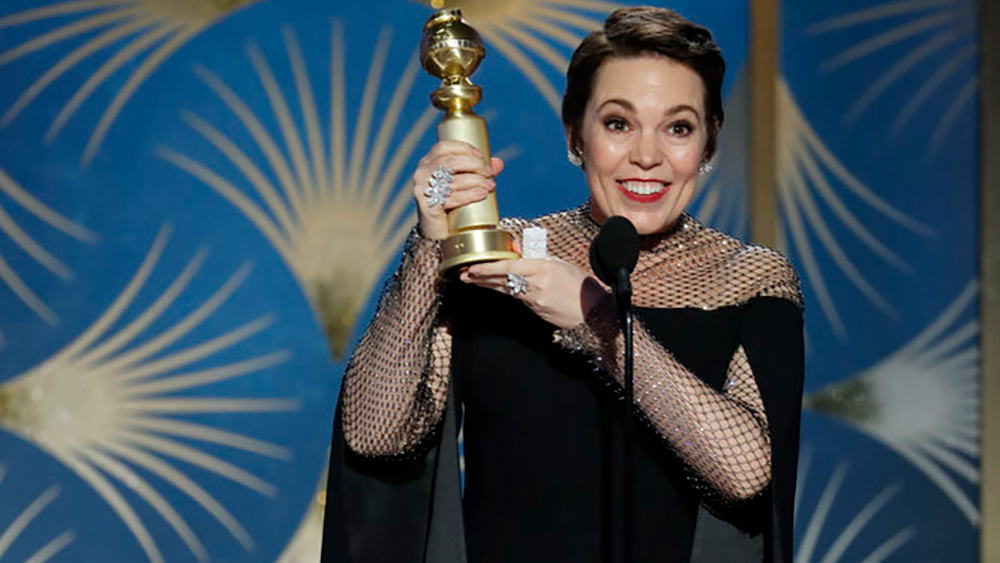 Oscar-nominated British actress Olivia Colman is set to receive a BFI Fellowship, the British Film Institute's highest honor. Colman will receive the accolade at the BFI chairman's dinner on March 6 in London, hosted by BFI chair Josh Berger of Warner Bros.
The honor comes after Colman's Oscar and BAFTA nominations for her star turn as gouty Queen Anne in Yorgos Lanthimos' "The Favourite." She has already picked up a raft of awards for the role, including the Golden Globe for best actress in a musical or comedy.
"I'm absolutely bowled over," she said in a statement. "The BFI is a wonderful organization, and that I will soon be in a fellowship with so many of my heroes is an honor that is hard to compute."
Past recipients include Judi Dench, Maggie Smith, Vanessa Redgrave, Michael Caine, Ralph Fiennes and Cate Blanchett.
Berger, who is president and managing director of Warner Bros. Entertainment U.K., called Colman "a brilliant comic actor and one of the industry's finest dramatic performers. Her ability to be relatable in such a diverse range of roles generates incredible warmth and admiration from audiences."
The actress is currently playing another British monarch, Queen Elizabeth II, in the third and fourth seasons of Netflix's hit show "The Crown," taking over the role from Claire Foy. Season 3 is set for release later this year.
Colman recently appeared in the BBC's six-part adaptation of "Les Miserables" and in Sundance drama "Them That Follow." She previously won a Golden Globe for best actress in a supporting role for television series "The Night Manager," and has won three BAFTA TV awards.
The BFI Fellowship was first presented in 1983 to mark the institute's 25th anniversary. Last year's fellowship was awarded to "The Crown" creator Peter Morgan. Other past awardees include John Hurt, Clint Eastwood, Hugh Grant, Bette Davis, Jeanne Moreau, Martin Scorsese, Mel Brooks and Steve McQueen.
Source: variety.com – Olivia Colman to Receive Prestigious BFI Fellowship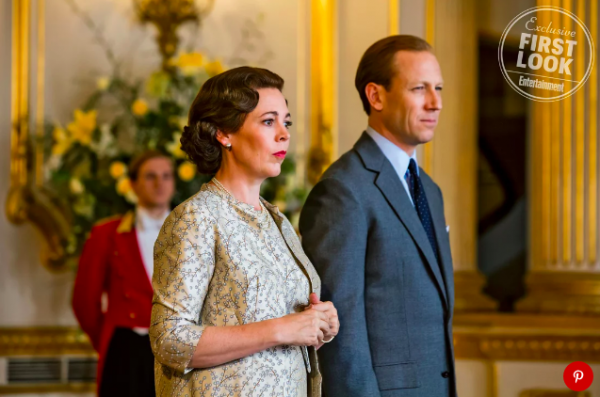 The Crown is changing up its cast when it returns later this year for its third season. As the hit Netflix royal drama moves forward to the middle-years of the Queen's life, Claire Foy, Matt Smith and the rest are out, with Olivia Colman, Tobias Menzies and more filling the roles instead.
Colman, of course, previously played British royalty in The Favourite, in which she starred as Queen Anne and has just received her first Oscar nomination for Best Actress for. Portraying a living queen is obviously a lot more responsibility and comes with more pressure, though, and the star revealed to Town&Country Mag that she tried to keep the worry of impersonating Elizabeth II out of her head when filming.
"You kind of can't think about that, I think… I don't want anyone to watch and go 'she's totally off the mark.'"
Colman went on to say that The Crown makes use of a large team of experts who ensure the series remains as historically accurate as possible. Nailing the Queen's distinctive accent was particularly important for the actress, with the voice department regularly on hand to coach her.
"With the word 'television', there's a way of saying it that's partly historical and partly, she sort of has her own accent… 'telivision,' so it's an 'i' sound. I enjoy all of those. That's that quite fun.
So has The Crown increased Colman's admiration for the Queen? The star revealed that, though she's not personally much of a royalist, embodying the character has definitely left her with an "almost unbearable" amount of appreciation for the monarch.
"Not sure I was ever a monarchist—I wasn't—but the Queen is an incredibly impressive human being," she said. "And I'm slightly obsessed with her. It's grown, it's become almost unbearable now."
Alongside Colman and Menzies, Helena Bonham Carter will be playing the Queen's sister Princess Margaret, Ben Daniels is Margaret's husband Lord Snowden and Jason Watkins will be seen as Prime Minister Harold Wilson. Casting has already begun on season 4, as well, with Gillian Anderson playing Margaret Thatcher.
The Crown season 3 doesn't have a release date yet, but it's likely coming in the back half of this year.
Source: wegotthiscovered.com – Olivia Colman Talks Preparing To Play The Queen In The Crown Season 3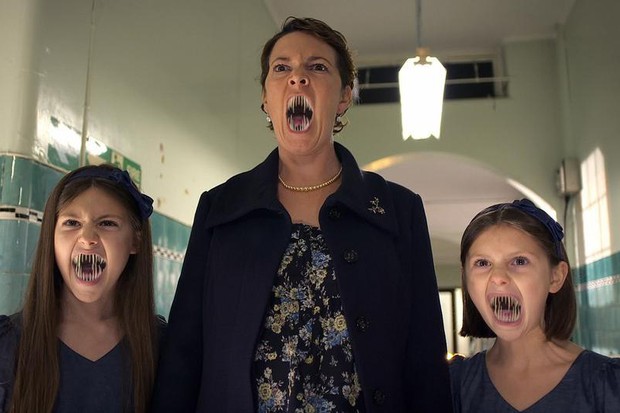 These days Olivia Colman is the toast of Hollywood, winning plaudits and awards for her performance in Oscar-nominated film The Favourite and soon to take over the central role in hit Netflix series The Crown.
It's all a long way from her fondly-remembered guest role in a 2010 episode of Doctor Who – and looking back, then-series showrunner Steven Moffat admits he feels they "wasted" the now Oscar-nominated actor in such a small role.
"Well in my first series, [Eleventh Doctor] Matt Smith's first one, there was Olivia Colman," Moffat told RadioTimes.com at the Radio Times Covers Party. "Olivia Colman, just a heartbeat before she was stratospheric."
In the episode (Matt Smith's debut The Eleventh Hour), Colman played one of the hosts for the episode's villain Prisoner Zero, a shapeshifting alien prisoner who used Colman's form to taunt the Doctor (while also showing off some pretty terrifying teeth) at the end of the episode.
In hindsight, Moffat said, he wishes he'd used the actor more.
"I think, 'Oh we wasted that, didn't we!'" Moffat said. "Bloody hell."
Fellow Doctor Who writer Mark Gatiss, meanwhile, had fond memories of a few other future stars he cast in 2013 episode Cold War, including two of Colman's co-stars in the next series of The Crown (Josh O'Connor and Tobias Menzies) along with Grantchester's James Norton.
"There are some funny ones aren't there, like in Cold War, my story on a submarine," he said.
"Peter, who's killed in the opening titles, is Josh O'Connor from God's Own Country: he's a big star now. And James Norton is one of the sailors, and Tobias Menzies. It's an amazing submarine of stars now!"
Nowadays, with new boss Chris Chibnall in charge, both men are watching Doctor Who from the sidelines after over a decade at its heart – so do they miss being part of the sci-fi series?
"I'm sort of used to watching Doctor Who I've got nothing to do with," Moffat pointed out.
"That's alright – I don't mind that at all. I'm thoroughly enjoying it.
"I do still have the impulse to do Doctor Who ideas. And I quite like the luxury of saying, 'Well, that's a good idea. I'll just leave it in my head, it's fine there.'"
"It's lovely to know nothing at all," added Gatiss.
"I used to come in occasionally and write an episode – but you end up finding out bits about the two before and the two after.
"So to know nothing at all has been really lovely, refreshing and fun."
And who knows? If they watch closely, they may see even more stars of tomorrow wandering in to Jodie Whittaker's adventures.
Doctor Who returns to BBC1 in 2020
Source: Radiotimes.com – We "wasted" Olivia Colman in Doctor Who says former showrunner