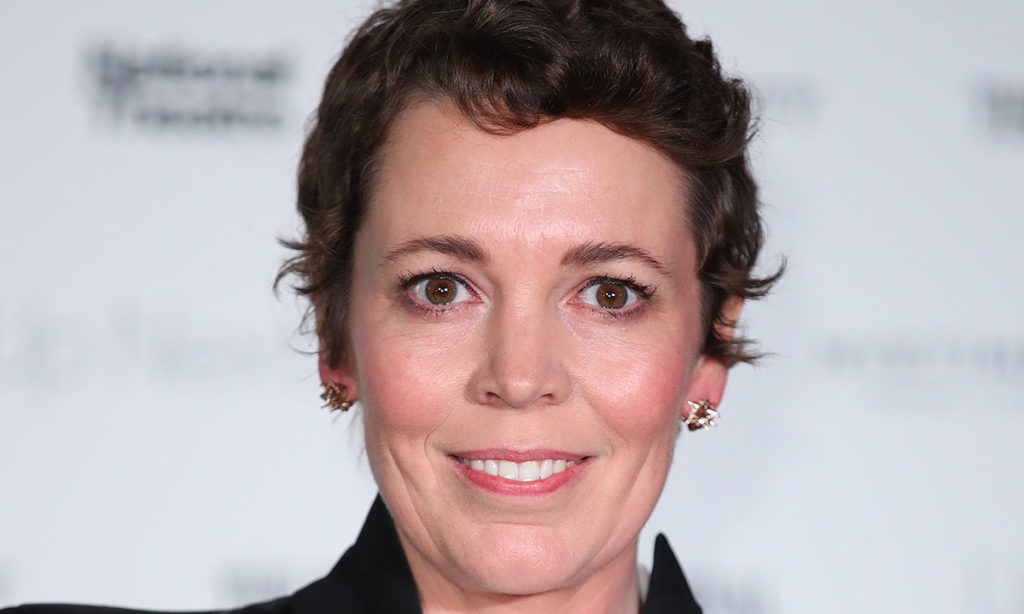 The wonder of the natural world and a simple celebration of humanity are at the heart of three documentaries narrated by Olivia Colman, Tom Hiddleston and Paul Rudd and streaming on Apple TV+ later in 2020.
The Apple Original series will showcase "never-before-seen footage, groundbreaking technology and dynamic storytelling", according to Apple.
Tiny World – narrated by Paul Rudd
Narrated by Golden Globe nominee Paul Rudd (Ant-Man), Tiny World takes a unique perspective on the natural world, exploring the ingenuity and resilience of the smallest animals on the planet. Brand new camera technology will allow the viewers to see the world through the eyes of the tiniest creatures and find out how they survive. The first six episodes of Tiny World will premiere on Friday, 2nd October.
Becoming You – narrated by Olivia Colman
Academy Award and BAFTA winner Olivia Colman (The Favourite) will narrate this series about global child development, which explores how the first 2000 days on Earth shape the rest of our lives. A hundred children from around the world, from Nepal to Japan and Borneo, feature as the documentary investigates how children learn to think, speak and move from birth to the age of five. Becoming You will premiere around the world on Friday, 13th November.
Earth At Night In Colour – narrated by Tom Hiddleston
Golden Globe winner Tom Hiddleston (Thor) narrates this natural history series which uses next-generation cameras to reveal the nocturnal lives of animals, in colour, for the first time ever. Filmed across six continents, from the Arctic Circle to the African grasslands, it follows the moonlit dramas of animals at night, revealing what goes on when the lights are out.  Earth At Night In Colour will premiere globally with six episodes on Friday, 4th December.
The three new documentary series will join Ewan McGregor and Charley Boorman's Long Way Up, the epic new motorcycle series that is an adventure in both travel and friendship, which premiereson Apple TV+ on Friday, 18th September.
Apple's original catalogue is expanding rapidly and also includes Fireball, an original feature documentary directed by Werner Herzog and Professor Clive Oppenheimer; the 2020 Sundance US Grand Jury Prize award-winning documentary, Boys State; the acclaimed, five-time Emmy nominated, Beastie Boys Story; and the Emmy-nominated docu-series Home.
Apple TV+ is available on the Apple TV app on iPhone, iPad, Apple TV, iPod touch, Mac, select Samsung and LG smart TVs, Amazon Fire TV and Roku devices, as well as at tv.apple.com, for £4.99 per month with a seven-day free trial.
Source: radiotimes.com – Olivia Colman, Tom Hiddleston and Paul Rudd to narrate natural world series for Apple TV+
Phoebe Waller-Bridge and Olivia Colman have welcomed a donation from Amazon Prime Video to a fund which the actors launched to help support theatre professionals whose livelihoods have been threatened by the pandemic.
Amazon said it would give $6m to support the European film, TV and theatre production community get through the crisis.
The first awards are £1m to a Covid-response fund created by the film and TV charity; and £500,000 to the theatre community fund spearheaded by Waller-Bridge, Colman and their Fleabag producer Francesca Moody.
In a joint statement the three women said: "We're utterly blown away to have such an extraordinary level of support from Amazon.
"Our theatre community has never been more threatened or fragile and this donation, alongside those from other industry individuals, is a game changer for its future. On behalf of the theatre community fund we extend a huge thank you to Amazon for the acknowledgement of the value and power of UK theatre and how we as an industry will survive anything when we hold each other up in times of crisis."
Waller-Bridge is a hugely powerful figure in the film and TV industry whose career began, like countless others, in live performing arts – one of the sectors hardest hit by the pandemic. Fleabag, her breakthrough, was first performed at the Underbelly at the Edinburgh Fringe in 2013.
The fund was launched at the end of July with a £1m pledge of donations by its founders and from other star names including Gillian Anderson, James Corden, Gugu Mbatha-Raw, Daisy Ridley, Daniel Radcliffe and Meera Syal.
The Amazon money will help in the fund's two strands offering grants of up to £3,000. The first is hardship grants to freelancers in immediate need. The second is innovation and creation money to help artists produce work.
The other donation, of £1m, will go to the film and TV charity, which has so far distributed more than £3.3m in financial support to thousands of workers in the industry. The Amazon money will, it said, "kick-start a second wave of support including a major new grants scheme that will focus on supporting diverse talent as the industry recovers and production resumes".
The donations can arguably be traced back to an intervention made by Sam Mendes in June. In the Financial Times he wrote of the irony of Netflix and Amazon Prime "making lockdown millions from our finest acting, producing, writing and directing talent, while the very arts culture that nurtured that talent pool is allowed to die".
He called on the streaming giants to use "a fraction of their Covid-19 windfall to help those who have been mortally wounded".
A month later Netflix gave £500,000 to a theatre freelance aid fund spearheaded by Mendes. That theatre artists fund has raised more than £2m.
Jennifer Salke, head of Amazon Studios, said: "The creative community in Europe has been vital to our success in producing high-quality Amazon original TV series and movies for our global audience, and it is essential for us to help that community through this pandemic."
The money was welcomed by the UK government. Caroline Dinenage, culture minister, said: "We recognise that the last few months have been difficult for many people in the performing arts and screen industries given the impact of Covid-19.
"This donation from Amazon adds to the unprecedented support from the UK government to help secure these brilliant industries' future and help them thrive once more."
Source: theguardian.com – Phoebe Waller-Bridge and Olivia Colman welcome Amazon arts donation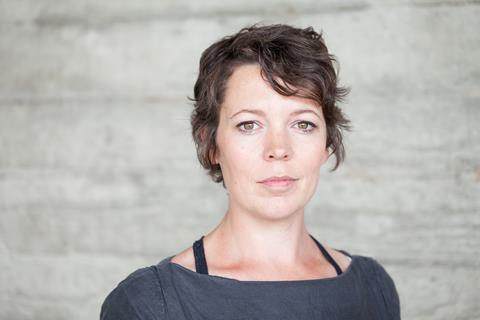 Fans of Peter Rabbit, Mrs Tiggy-Winkle and Jemima Puddle-Duck are in luck – Penguin Random House is releasing a new audio edition of Beatrix Potter: The Complete Tales featuring a star-studded cast.
In honour of the British author's birthday, the likes of Olivia Colman (The Crown), Mandip Gill (Doctor Who), Tom Hardy (Taboo) and Lily James (Cinderella) will be narrating 23 of Beatrix Potter's classic stories, from The Tale of Mr. Tod (Hugh Bonneville) to The Tale of the Flopsy Bunnies (Jenna Coleman).
The cast of Beatrix Potter: The Complete Tales, which will be available in audio download and physical CD on 17th September, also features The Stranger's Richard Armitage, Absolutely Fabulous's Joanna Lumley, Homeland's David Harewood, Broadchurch's David Tennant, Doctor Who's Pearl Mackie, This Way Up's Aisling Bea, Doctor Foster's Suranne Jones, Peep Show's Robert Webb, Grantchester's James Norton and The One Show's Matt Baker among other stars.
Downton Abbey's Bonneville said: "Reading The Tale of Mr. Tod again after many decades, I was delighted to discover that the animals that Beatrix Potter loved, drew and wrote such entertaining stories about have stood the test of time. Mischievous creatures, family calamities – action packed!"
"I was so thrilled to be asked to read The Tale of Jemima Puddle-Duck as I was a huge Beatrix Potter fan as a young girl and my son was gifted the whole Peter Rabbit library when he was born too," said Jones. "The night before I went to record the story we all read it together which was incredibly sweet. I'm glad the characters have been committed to audio so many more families can share in their adventures."
Beatrix Potter wrote all 23 children's tales, including The Tale of Peter Rabbit and The Tale of Squirrel Nutkin, between 1901 and 1930, before dying aged 77 in 1943.
Various films about her life and her iconic stories have been made in recent years, including 2006's Miss Potter, starring Renée Zellweger, and 2018's Peter Rabbit, with James Corden voicing the eponymous bunny.
Beatrix Potter: The Complete Tales will be available to buy in CD form or download from 17th September. You can also order The World of Peter Rabbit – The Complete Collection from Amazon. If you're looking for more to watch, check out ourTV guide.
Source: radiotimes.com – Olivia Colman, Mandip Gill and Tom Hardy to star in audio adaptation of Beatrix Potter
Olivia Colman has thrown her support behind a Unicef UK campaign aimed at supporting children through the coronavirus pandemic.
The Oscar-winning actress will read a story for a summer fiction issue of British Esquire magazine, which is raising money for Unicef UK's Save Generation Covid appeal.
Actress Claire Foy, actor David Harewood and writer Will Self are also supporting the campaign.
Colman, who will read That's Where I'll Find You by Andrew O'Hagan, said: "After five years of working with Unicef UK, I have seen how small donations can make a really big difference for children.
"The coronavirus pandemic has upended the lives of children in the UK and abroad, and threatens children already weakened by war, disease, hunger and poverty, whose very survival depends on health care, life-saving food, clean water and medical supplies.
"Now more than ever, they need our support.
"This crisis is the biggest issue for children since World War Two, and I am proud to be supporting Save Generation Covid, to ensure children can thrive beyond the crisis."
The Save Generation Covid appeal is supporting children and their families who have been affected by coronavirus around the world.
Andrew O'Hagan, Unicef UK ambassador and Esquire editor-at-large, said: "Where there is no clean water, and no soap, a vulnerable child is more likely to be infected with coronavirus.
"In all my years of working with Unicef UK, this has been our single biggest appeal.
"Children need you right now. I am proud to be backing this simple message."
The Save Generation Covid appeal is supporting children and their families who have been affected by coronavirus around the world.
Andrew O'Hagan, Unicef UK ambassador and Esquire editor-at-large, said: "Where there is no clean water, and no soap, a vulnerable child is more likely to be infected with coronavirus.
"In all my years of working with Unicef UK, this has been our single biggest appeal.
"Children need you right now. I am proud to be backing this simple message."
Source: wiltglossstandard.co.uk – Olivia Colman supports Unicef appeal to help children affected by coronavirus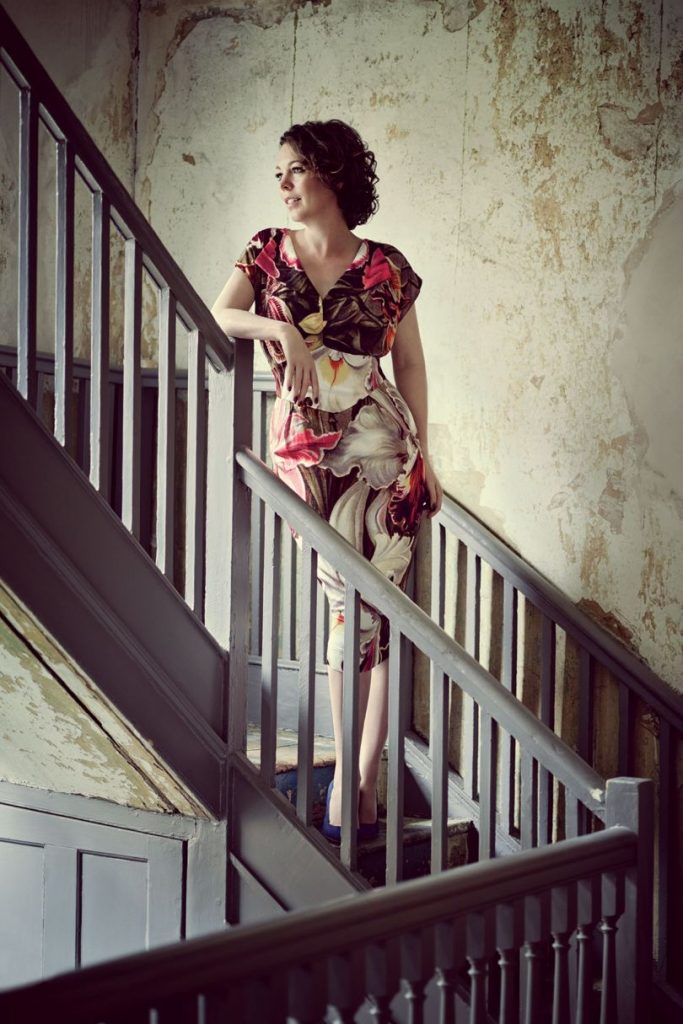 Los Angeles, Jun 26 (PTI) Oscar winners Olivia Colman and Colin Firth are set to star in period drama "Mothering Sunday".
The film, which will be directed by Eva Husson, will also feature Colman"s "The Crown" co-star Josh O"Connor and actor Odessa Young, according to The Hollywood Reporter.
Alice Birch, who most recently worked as a writer on BBC and Hulu"s critically-acclaimed series "Normal People", has penned the script.
The movie is based on Graham Swift"s novel which is set in England in 1924. The events take place over the course of one day– the holiday Mothering Sunday.
Maid Jane Fairchild (Young) has the day off, as her employers, Mr. and Mrs. Niven (Firth and Colman) are attending an event to celebrate the engagement of their neighbours" son, Paul (O'Connor).
Jane is an orphan, so has no mother to spend the day with—but she does have Paul, with whom she"s been having a years-long secret affair.
Elizabeth Karlsen and Stephen Woolley's Number 9 are producing, with financing from Film4 and Ingenious.
The film is expected to start production later this year. 
Source – Olivia Colman and Colin Firth set for period drama "Mothering Sunday"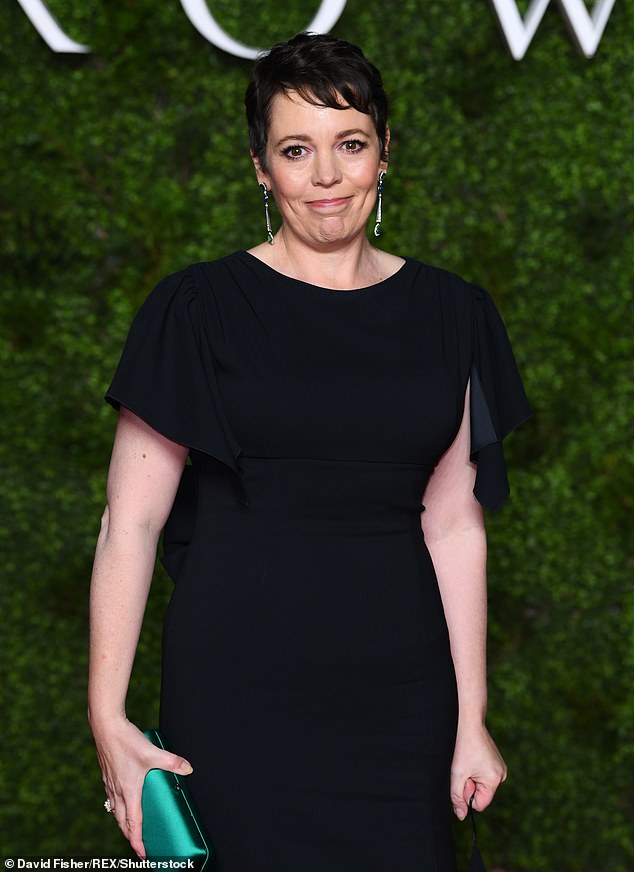 Oscar-winning British actress Olivia Colman has been unveiled as the next Harry Potter At Home chapter narrator on Spotify.
The news appeared on Good Morning America on Saturday in an exciting new teaser, revealing that The Crown star will help continue with reading chapters of Harry Potter and the Sorcerer's Stone.
Colman won the Best Actress Oscar for her performance as Queen Anne in the critically acclaimed film The Favourite last year, and is joining a stellar cast of voice actors already attached to the project. 
She will feature on JK Rowling's Harry Potter At Home online hub, launched for children, parents, carers and teachers during the Covid-19 outbreak.
The project was kicked off earlier this month as it was announced Daniel Radcliffe would return to the world of Harry Potter to narrate the first chapter of The Philosopher's Stone for the star-studded lockdown initiative.
The 30-year-old actor, who played the boy wizard in the film series, recorded a video of himself reading Chapter One: The Boy Who Lived. 
David Beckham, whose daughter Harper, eight, is a fan of the series, is also among the cast of narrators, and will be joined by Dakota Fanning and Eddie Redmayne.
Redmayne stars in Rowling's Fantastic Beasts films, which are set before the events of the Harry Potter books.
Stephen Fry, who narrated the original UK Harry Potter audiobooks, Claudia Kim, who appeared as Nagini in the Fantastic Beasts film series. 
Also on board is Noma Dumezweni, who starred as Hermione Granger in the original theatre run of Harry Potter And The Cursed Child, are also taking part.
Harry Potter And The Philosopher's Stone, originally published in 1997, introduced the character of Harry Potter and the world of Hogwarts School of Witchcraft and Wizardry.
In the UK, the book is known by the title Harry Potter And The Philosopher's Stone, while in the US it is published under the title Harry Potter And The Sorcerer's Stone.
All 17 chapters will be released between Tuesday May 5 and the middle of summer, with Radcliffe kicking off the series.
Videos will be posted weekly on the Harry Potter At Home website, with an audio-only version available for free on Spotify.
Rowling launched Harry Potter At Home, a digital hub hosted on WizardingWorld.com, in April, giving families access to free audiobooks and eBooks of Harry Potter And The Philosopher's Stone during the coronavirus lockdown.
Full details of all the Harry Potter At Home initiatives are at www.harrypotterathome.com.
Source: dailymail.co.uk – Oscar-winner Olivia Colman unveiled as the next A-List narrator for Harry Potter At Home series on Spotify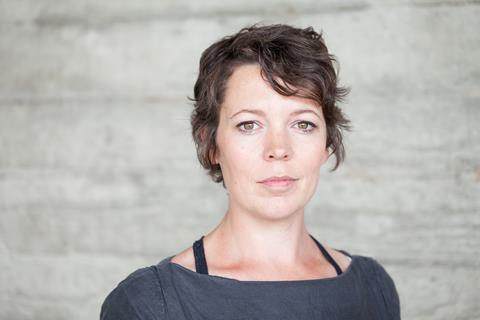 Olivia Colman, Jessie Buckley, Dakota Johnson and Peter Sarsgaard hav joined the cast of Maggie Gyllenhaal's feature directorial debut The Lost Daughter, which Endeavor Content will introduce to worldwide buyers at the EFM in Berlin net week.
As previously announced, Gyllenhaal adapted the Elena Ferrante novel, and is producing with Talia Kleinhendler and Osnat Handelsman-Keren through their company Pie Films, and Charlie Dorfman. Endeavor Content and Dorfman, through his Samuel Marshall Productions, are financing.
Colman will play a university professor on a seaside summer hoiday who becomes consumed by Nina (Johnson) and her young daughter, as she watches them on the beach.
Unnerved by their compelling relationship, and their raucous and menacing extended family, she becomes overwhelmed by her own memories of the terror, confusion and intensity of early motherhood.
Forced to consider the unconventional choices she made as a young mother and the consequences they had for her family, she begins to unravel.
"When I finished reading Elena Ferrante's "The Lost Daughter," I felt that something secret and true had been said out loud," said Gyllenhaal. "And I was both disturbed and comforted by that. I immediately thought how much more intense the experience would be in a movie theatre, with other people around. And I set to work on this adaptation.
"I find that the script has attracted other people interested in exploring these secret truths about motherhood, sexuality, femininity, desire. And I'm thrilled to continue my collaboration with such brave and exciting actors and filmmakers."
screendaily.com – Olivia Colman, Jessie Buckley to star in Maggie Gyllenhaal's 'The Lost Daughter'
The 2020 BAFTAs had an emphasis on sustainability this year. The academy went to great lengths to ensure that all aspects of the evening were as eco-conscious as possible – from a fully recyclable red carpet to the organic, locally-sourced dinner served to guests in the evening – in an effort for the event to be carbon neutral. BAFTA also requested that guests make "sustainable choices" when it came to dressing for the ceremony – suggesting that they might like to rent a dress, buy vintage or rewear something they already own.
Olivia Colman adhered to the sustainable sensibility of the evening by partnering with Atelier Swarovski on some beautiful bespoke jewellery created from lab-grown diamonds – widely considered a more eco-friendly option than using labour-intensive mined diamonds. The actress debuted Swarovski's first pink created diamonds on the red carpet, in the form of a striking pink cocktail ring.
The piece featured a 2.03-carat cushion cut Fancy Purplish Pink Swarovski Created Diamond with an intensity of colour and style of cut that is rare in a lab-created diamond of that size. The hero stone was surrounded by Cabochon Star Rubies and pink Swarovski Genuine Topaz.
On her other hand, Colman wore a stunning blue cocktail ring consisting of a 42-carat antique cushion-cut Swarovski Created Sapphire.
When she stepped out on the red carpet, the actress added a third ring, calling for equal representation for actresses, with "50:50" written in the middle.
"I share the same passion for conscious luxury and sustainability as Atelier Swarovski," Colman told us, of her decision to partner with the brand. "It is a true pleasure to debut these bespoke jewels featuring the first pink Swarovski Created Diamonds, which prove that beautiful fashion choices can still be kind to people and planet."
The rings were complemented by sparkling cluster and droplet earrings, featuring eight Swarovski Created Sapphires totalling over 28 carats, enhanced with additional Fancy Purplish Pink Swarovski Created Diamonds.
Colman's stylist, Harper's Bazaar contributor Miranda Almond, worked closely with Swarovski on the design of the jewellery, to ensure that it perfectly complemented the actress' floral-embroidered Alexander McQueen dress.
"We wanted the shape of the earrings to be an addition to the style of the neckline and not compete against it," Almond explained. "I think they add a sense of playfulness and look super cool, too."
The droplet part of the earrings were designed to be detachable, so they also could be worn as simple clusters, allowing Almond to make a call on the night as to which version of the jewellery looked better. The stylist added that it's vital more high-profile stars highlight sustainable practices on the red carpet.
"The more sustainable we can be with fashion and jewellery production the better for everyone," she told us. "To shine a light on those brands that do is an important step to making it the norm rather than the exception."
source: harpersbazaar.com – The making of Olivia Colman's stunning sustainable BAFTAs jewellery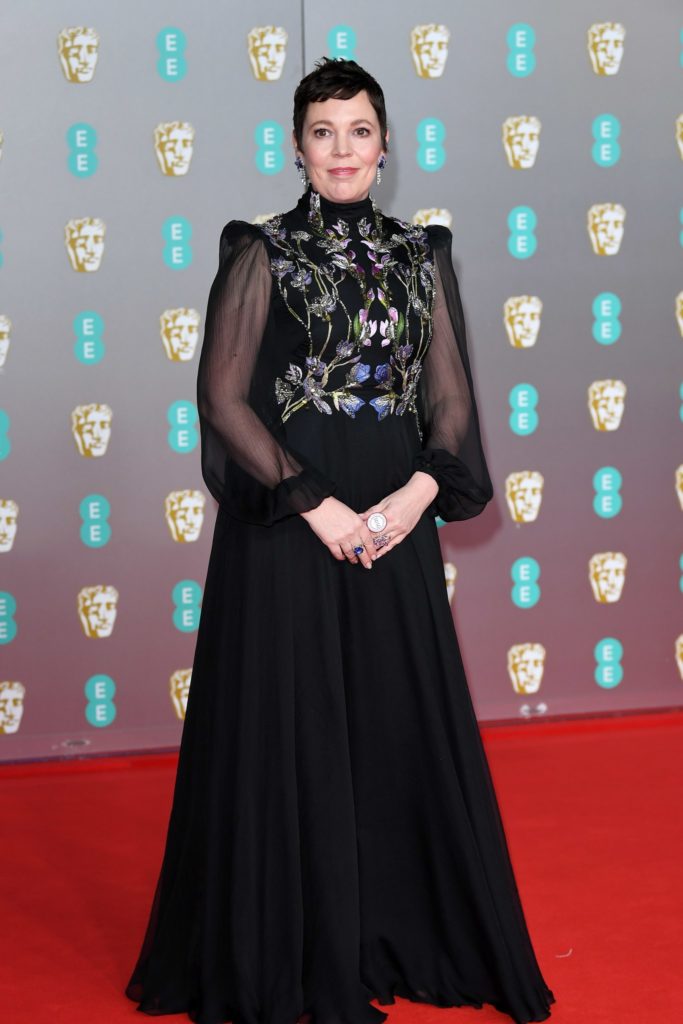 "Who did your make-up? You look like a badger," might be one of the best lines from the film The Favourite, for which Olivia Colman won the Best Actress Oscar in 2019. When it comes to red carpet make-up, however, she's quite rightly a little less experimental. Take Sunday night's BAFTAs 2020 make-up look: drawing on the purple, blue and pink tones in her embroidered Alexander McQueen gown, her look was softly romantic yet modern, with pink and lilac eyeshadows accented with dark, glossy lashes and defined brows.
"Olivia is so trusting and open to ideas, and I'm also partial to her make-up having a 'fresh factor,'" her make-up artist Sarah Uslan told British Vogue. Uslan first worked with the star when she came to Los Angeles in 2011 for a screening of her film Tyrannosaur. "Even if we go for a bold lip and big doe eyes, it's always balanced with her natural-looking skin and a feathery brow."
The getting ready process is delightfully fuss-free, Uslan insisted. "Getting Olivia ready certainly does not feel like work; it's lots of laughs, some yummy snacks and a pot of tea," she said. The hard work starts beforehand. "The conversation always starts with the dress. Miranda Almond, her stylist, will send a picture to her hairstylist Marcus Francis and myself, sharing her thoughts for make-up and hair, and then letting us run with it. Olivia is so trusting that once she's in the chair and we've talked through some ideas, she sometimes doesn't even look at herself until the very end, by which time she gives us a smile and says, 'Well done.'"
Uslan made Colman's naturally big, beautiful eyes the main feature of the actress's beauty look for the BAFTAs. Keeping the complexion bare until after the eye make-up had been completed – "so that if any shadow falls, I can quickly clean up with some moisturiser and keep the skin fresh and flawless before foundation" – she administered a quick facial massage using a tool like a Gua Sha.
Then, Uslan opted for the Marc Jacobs pink and lilac Provocouture Eye Palette. First, she applied the "You Might" shade all over the lid followed by "Otherwise" in the crease; then "Sat It" over the centre of the lid to add a pop of highlight. Accenting the eyes with Marc Jacobs Highliner Gel Eye Pencils, she used "Ro(cocoa)" at the lash-line and then double-lined with "Plum(age)". "I then used a small brush to blend the seam of the liner and give a smoked-out effect." Uslan followed with "Luna(tic)" to give a subtle lilac highlight at the corner of her eyes, adding a little more "Plum(age)" and "Ro(cocoa)" at the bottom lash-line to accentuate her eyes. To complete the look, she used Marc Jacobs Velvet Epic Lash Primer to build up the length and volume of lashes, and then applied Velvet Noir Major Volume Mascara.
Creating a perfect base with Marc Jacobs Under(Cover) Blurring Coconut Face Primer and Shameless Youthful-Look Foundation, as well as Fair 10 concealer in the inner corner of the under eye mixed with Light 20 across the undereye to conceal and lift, she kept the rest of the make-up natural but glowing, with a touch of Glow Stick Glistening Illuminator on her temples and cheekbones.
How does she ensure the look lasts all night long? "I usually send Olivia out of the door with a bit of powder for the T-zone, her lip colour (last night's was Marc Jacobs Lip Creme in "Kiss Kiss Bang Bang") and sometimes a pea-sized amount of concealer," said Uslan. "The trick is making it all fit in her teeny-tiny beautiful clutches. It's always like a Tetris challenge."