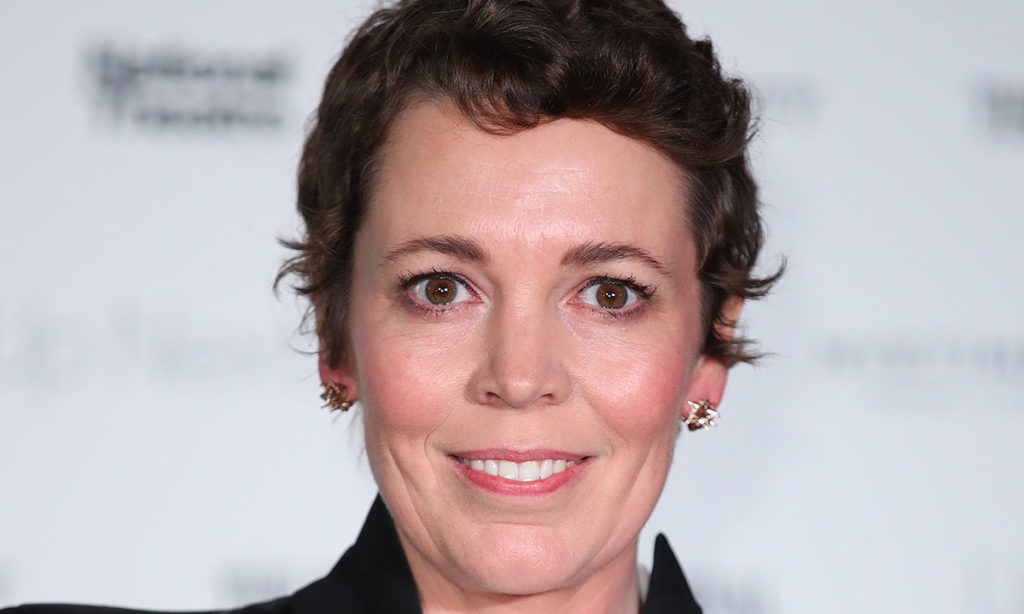 She's flying high in her career after winning a Best Actress Oscar in February, but Olivia Colmanhas taken an unexpected turn after signing up to star in one of TV's longest-running shows – The Simpsons! That's right, Olivia is branching into animation and will lend her voice to a "femme fatal" who only has eyes for the one-and-only Homer Simpson. Her guest-starring role has been lauded as "one of the best guest appearances in Simpson's history", and considering the long list of celebrity cameos that have appeared before her, that is no easy feat.
The actress' role in the American sitcom's 31st series was announced on Twitter by the show's executive producer James L. Brooks on Friday. He excitedly wrote: "Just this second came from recording one of the best guest appearances in Simpson's history. No kidding, I am flying. Olivia Coleman playing the most down-home femme fatal ever who attracts every man she's ever met but falls hard, harder than she ever imagined, for Homer Simpson." How amazing does this sound?
But Olivia is not the only big-name show bosses have brought on board – although it seems the others have a lot to live up to judging by James' reaction to Olivia. John Legend, Chrissy Teigan, and Game of Thrones star Jason Momoa are all set to make an appearance. "He is the celebrity that shows up and talks about this legend of this saint who was ground up and martyred and became the origin of modern-day pistachio ice cream." Producer Al Jean said of Jason's cameo. "He tells this very gruesome story – and then Patty and Selma want him to sign their boobs and he runs away."
Aside from seducing Homer Simpson, Olivia has been busy portraying Queen Elizabeth in hit Netflix show The Crown, taking over from Claire Foy, which she recently revealed was "horrendous". She said: "Everyone loves Claire Foy, so I have got the worst job in the world at the moment."
Source: hellomagazine.com – Olivia Colman to play 'femme fatal' in an episode of The Simpsons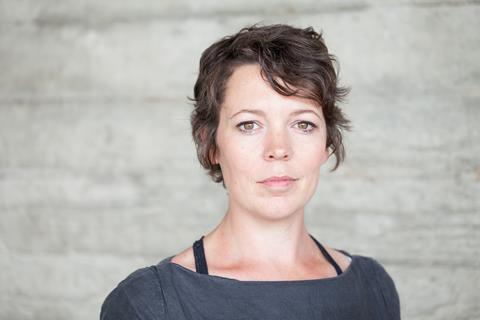 Olivia Colman will be the first recipient of the Raindance Icon Award, ahead of this year's Raindance Film Festival (September 18-29).
Colman, whose role as Queen Anne in Yorgos Lanthimos' The Favourite won her best actress prizes at the Oscars, Baftas, Golden Globes and Bifasamong others, will accept the award in person at a reception in London on August 20 at the May Fair Hotel.
The Icon award is adapted from the Raindance Auteur award, a honourary prize previously given by the festival to directors Terry Gilliam, Guy Ritchie and Ken Loach.
The award has been renamed to provide a broader mandate to honour and celebrate icons of independent film.
Colman's history with Raindance includes being a jury member in 2016, and record total of four acting awards at the Bifas, the ceremony set up by Raindance in 1998.
The full Raindance programme for 2019 will be announced in the morning on August 20, prior to the presentation in the evening.
Source: screendaily.com – Olivia Colman to receive inaugural Raindance Film Festival Icon Award (exclusive)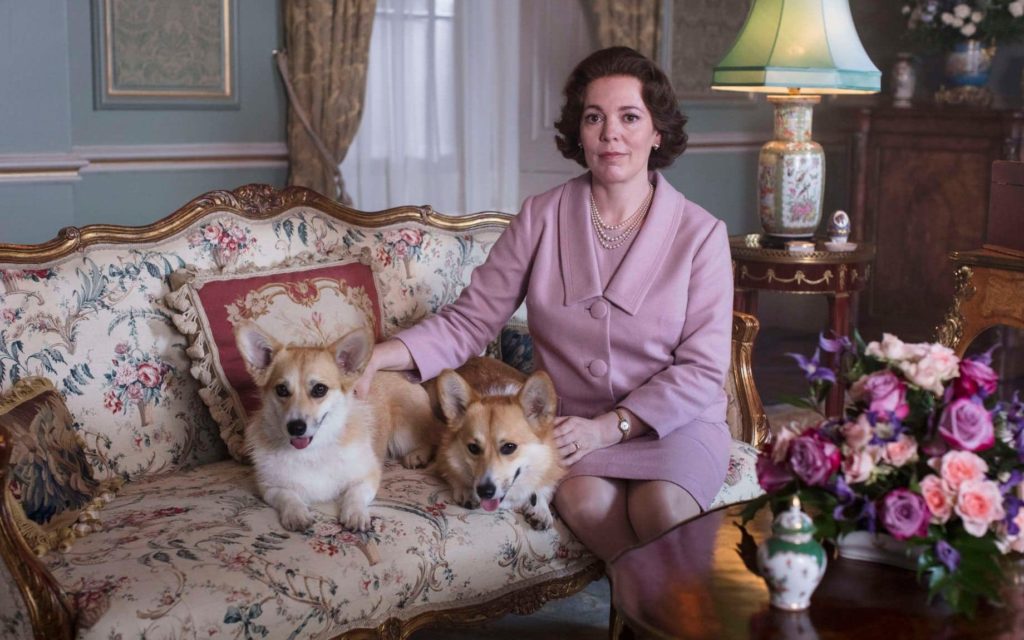 She has an Oscar, a Bafta, a CBE and – if modesty allowed – files full of rave reviews.
If Olivia Colman, actor and current national sweetheart, needed to be brought back down to Earth, it seems a day of playing the Queen might do the trick.
Colman, who is taking over from Claire Foy in the new series of The Crown, has admitted her attempts to mimic the Queen's voice with the show's "amazing" voice department had initially fallen flat.
"Once you start going through it, you realise that every syllable in every word…you've got it wrong," she said.
Following in the footsteps of Foy on the Netflix show, she joked, was therefore "horrendous", adding: "Everyone loves Claire Foy, so I have got the worst job in the world at the moment."
Of her role playing one of the world's most famous women, she said: "It's the same as any classical play you do — everyone will have already played that part before.
"The first week, I did feel myself trying to do Claire impressions. 'What would she have done?'"
Colman has joined the third series of The Crown along with an entirely new main cast, with Tobias Menzies playing the Duke of Edinburgh, Helena Bonham Carter as Princess Margaret, Josh O'Connor as Prince Charles and Emerald Fennell as the then-Camilla Parker Bowles.
Future series, to be cast as the characters age, could see Dame Helen Mirren return to the role of Queen for Netflix as writer Peter Morgan told Entertainment Weekly she "loves the show".
The third series, broadcast from November 17, will begin in 1964 and cover events including the unmasking of the Queen's art adviser Anthony Blunt as a Soviet spy, the Aberfan disaster and the moon landings. 
Asked whether viewers would accept the new cast, Morgan said: "It's a bit like changing contact lenses. I think it takes you about five minutes to get used to it."
The plot will move away from the marriage of the Queen and Prince Philip, actors said, with Colman telling the US magazine: "Between them they're more settled, aren't they? Slightly more mature, they've got all of their children now. It's more external factors that are bothersome."
Scandal will instead focus on Princess Margaret and Lord Snowden, played by Ben Daniels. 
"They're such extraordinary people," said Daniels, "Completely addicted to each other. Even right up until the minute they were getting divorced, they still had a really strong physical relationship.
"People often said that it was like foreplay for them, having a big row. They would have these huge rows and then amazing sex."
The full interview is available in Entertainment Weekly.
Source: telegraph.co.uk – The Crown's Olivia Colman on attempting Queen's accent: 'Every syllable in every word, you've got it wrong'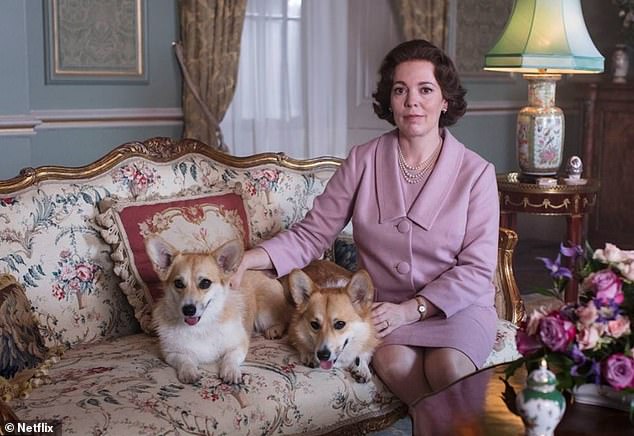 The Crown star Olivia Colman seemed right at home with Her Majesty's beloved Corgis as she posed for a first look snap with the pooches.
The acclaimed actress, 45, will take on the role of Queen Elizabeth II for the third and fourth series of the Netflix drama, which will transition into the 1960s and 70s when it finally returns in November.
A dog owner herself, Olivia was the spitting image of the Queen as she sat alongside the iconic royal dogs for the image.
Olivia seems to have won over the toughest critics as she took over the role of Queen Elizabeth from Claire Foy, as the corgis seem right at home in the Palace setting.
The Oscar winner seems far more comfortable working with the dogs than predecessor Claire, who admitted in 2017 she would bribe them with cheese.
She told Vanity Fair: 'Oh my god—the corgis. I'm not much of a dog person, to be perfectly frank.
'I really loved them, but they're just, in general . . . the corgis are odd. They love cheese, like cheddar cheese.' 
The Crown is finally set for a return to screens in November after over two years away, after actor Tobias Menzies appeared to let slip the air date last month.
Speaking to Jo Good on BBC Radio London, the actor said: 'We shot season three and that starts in November.'
This release date would fall into line with Netflix's previous confirmation that Series Three would be released 'in the latter half of 2019, ' which had been reported by Deadline in April.
Tobias is set to take over the role of Prince Phillip from Matt when series three of The Crown moves into the 1960s and 70s, and will depict historic moments such as the 1966 Aberfan disaster, and the first miner strikes between 1972 and 1974.
A key story that will centre around Prince Phillip will be the 1969 Apollo 11 Moon Landing, which is viewed by many as one of the most pivotal moments of the 20th Century.
The Durrells' Josh O'Connor will take over the role of Prince Charles as he grows into a young man, and will set the stage for his later marriage to Princess Diana through his early romance with Camilla Parker-Bowles (to be played by Emerald Fennell.)
Helena Bonham Carter will play Princess Margaret. Fans will get to see the turbulent journey in Margaret and Lord Snowdon's marriage, eventually leading to their split in 1978 – a controversy among the royal family at the time.
Margaret's marriage to Lord Snowdon (to be played by Ben Daniels) was seen by fans in the show's second series, as she fell in love with the dashing aristocrat and decided to marry him in what proved a surprise to some.
Jason Watkins will also take over the role of Prime Minister Harold Wilson, and will see him work closely with Queen Elizabeth II to abolish capital punishment and stop discrimination against women and minorities.
Source: dailymail.co.uk – The crown olivia colman is transformed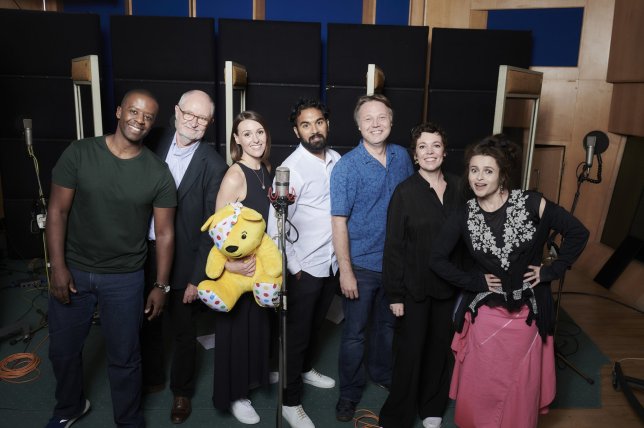 Olivia Colman, Suranne Jones and Helena Bonham Carter are just some of the A-list actors who will appear on a Children In Need covers album.
The album, Children In Need: Got It Covered, will see the stars put their own spin on their popular songs for a good cause.
A 60-minute programme will follow the recording process as the stars get vocal training from renowned coach Mark De-Lisser, who will help the stars perfectly put their spin on their bespoke tracks.
The documentary will also shine a light on the projects funded by Children In Need, and see some of the actors involved visiting projects to see first-hand how they are making a difference to young lives just by lending their voice.
British actors David Tennant, Jodie Whittaker, Adrian Lester, Luke Evans, Jim Broadbent, Shaun Dooley and Himesh Patel will also make appearances on the album.
Children In Need: Got It Covered is set to be released later in the year.
Tommy Nagra, Director of Content at BBC Children in Need, said: 'We are thrilled that this amazing line-up of acting talent are giving up their time to come together and create something quite unique for this year's BBC Children in Need appeal.
'Their musical efforts will help make a difference to the thousands of disadvantaged children and young people we support across the UK and leave a lasting impact beyond this TV special. A huge thanks to everyone involved.'
Bonham Carter has previously shown her vocal skills in the Oscar-winning big screen musical Les Miserables in 2012, while Evans recently starred in the live-action version of Beauty and the Beast as Gaston.
Source: metro.co.uk –
Olivia Colman and Suranne Jones turn popstar for special Children In Need covers album Got It Covered

source: metro.co.uk – children in need covers album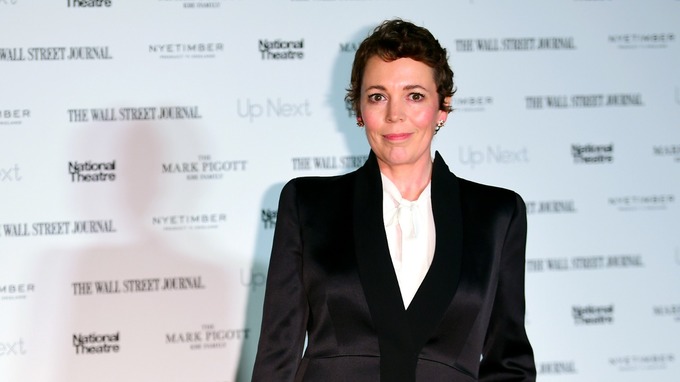 Actor Olivia Colman and comedian-campaigner Griff Rhys Jones are among those from the Anglia region named in the Queen's Birthday Honours.
Olivia Colman, who was born in Norwich, said she was "totally thrilled" and "humbled" to be made a CBE for services to drama.
The Oscar-winner first found fame as Sophie, the girlfriend of David Mitchell's neurotic Mark, in the British comedy Peep Show.
She said in a statement: "I'm totally thrilled, delighted and humbled to be in the company of these incredible people, most of whom have been nowhere near as visible as I have, but should be – and hopefully now will be. It's such an honour."
Her most anticipated role is yet to come, when she steps into the shoes of Queen Elizabeth II in the third series of The Crown as the lavish Netflix drama moves into the 1970s.
She will take over the part from Claire Foy and has said how difficult she has found it.
Born in Norwich in 1974, she studied at Cambridge and at the Bristol Old Vic Theatre School.
She has been married to the actor and writer Ed Sinclair since 2001 and the couple have three children.
Source: itv.com – Olivia Colman and Griff Rhys Jones among those from the Anglia region named in Queen's Birthday Honours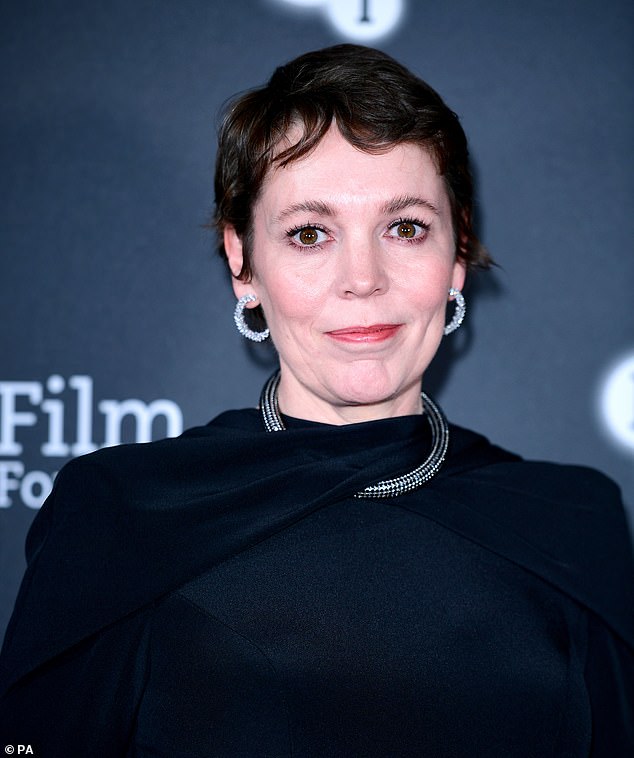 We imagine Christmas with Emma Thompson, Emilia Clarke and Olivia Colman would be a heartwarming riot of laughter, plenty of food and drink, and lots of excellent stories.
And now, thanks to a new book, we don't have to imagine it anymore.
The trio, plus a host of other stars including Caitlin Moran, Sue Perkinsand Deborah Frances-White, are all contributing essays to Last Christmas: Memories of Christmases past – and hopes for future ones, a collection edited by Thompson and Greg Wise.
The book will tie in with the film Last Christmas, which has been inspired by Wham's Christmas anthem of the same name, and is a love story combined with a message of tolerance and acceptance.
In the film, Kate (Clarke) takes on a job as an elf in a year-round Christmas Shop in London, one of a series of bad decisions in her life. However, when she meets Tom (Henry Golding), things start to change. The film is directed by Paul Feig, and the story was written by Thompson and Wise, with Thompson and artist Bryony Kimmings collaborating on the screenplay. The film will feature previously unreleased music by George Michael, who collaborated on the concept for the film before his death.
The book will be released just ahead of the film, and to warm your hearts even further, Thompson and Wise's proceeds from its sale will go to two charities: Crisis and The Refugee Council.
Essays in the book will see actors, politicians, singers, charity workers, refugees and homeless people writing about what Christmas means to them, what past Christmases have been like, what they'd change, and what they feel Christmas should be, away from the consumerism, the John Lewis advert, and the Instagram posts.
Also contributing an essay are Andy Serkis, Bill Bailey, Kimmings, Emily Watson, Fergal Keane, Lyse Doucet, Feig, Phyllida Law, Richard Ayoade, Sophie Thompson, Stanley Tucci and Twiggy.
In one of the essays a Syrian refugee writes about his experiences and learning the customs of Christmases in a refugee camp and then in England living with an English couple. Ayoade's essay is described by publisher Quercus as a "funny and poignant" piece about Christmas when he was a child.
Thompson and Wise will also write an essay each as well as the introduction to the book. They said: "We are witnessing a rise in homelessness in our country, as well as in the demonisation of migrants and refugees.
"There is a suspicion and fear of 'The Other' creeping into our nation's dialogue, which has become front-and-centre during Brexit.
"Our hope is that the movie will strike a chord with everyone who watches it, and that the book will remind people of the importance of values such as kindness and generosity."
The book will be published on 31 October, with the film released on 15 November.
Source: stylist.co.uk – Emma Thompson, Emilia Clarke and Olivia Colman to share stories in Last Christmas book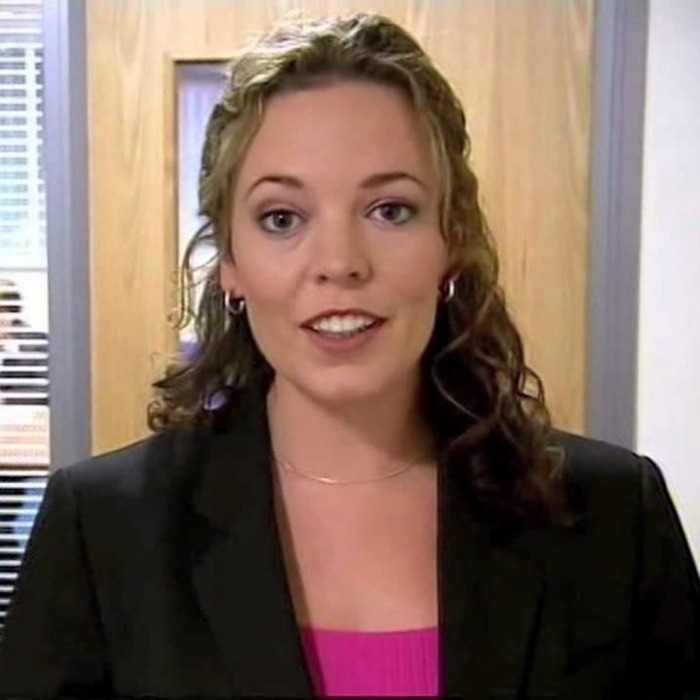 If you're unfamiliar with the long-running British comedy Peep Show, I'm sorry to say that you are living very wrongly. The show ran for an astounding nine seasons and launched the career of Oscar-winner Olivia Colman. Starz, Fox, and Spike have all attempted to re-create the magical inner-monologues of Mark and Jez for American audiences to no avail. But now, according to an essay in The Guardian by Sam Bain (one of the show's original creators) we may finally be getting an American version. It won't just be a straight remake, though. Bain's essay was on the importance of diversity in comedy, and he's announced that the American version will feature female losers in the lead roles instead of male ones "What would Peep Show have been like with women as the two leads?" he wrote. "It's a great question – and it's one I'll shortly have the answer to, because there is a script in development for a US Peep Show with two female leads. It's at FX Networks and it will be written by top comedy brain Karey Dornetto (Portlandia, Community)." This is so exciting, we might have to order four naan to celebrate.