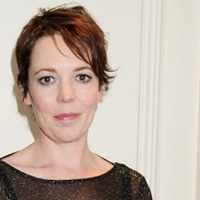 Olivia Colman has confessed she had to stop herself bursting into tears on the set of new crime drama Broadchurch, because the story is so sad.
The Peep Show star plays Detective Sergeant Ellie Miller in the ITV drama, who is investigating the murder of a boy found on a beach, and the actress confessed she found Jodie Whittaker and Andrew Buchan's performances as the bereaved parents overpowering.
Olivia said: "They were amazing, but I couldn't look at them without sobbing."
She added: "It's quite upsetting. But it was lovely. I worked with David Tennant, who is the nicest man in the world, so that was a joy working with somebody so lovely."
The drama was filmed on the Dorset coast, and Olivia revealed she had been hoping to treat her family to a seaside holiday on her days off, but the terrible British weather got in the way.
She said: "I was going to book a caravan for my kids to come and everything and then it p***ed it down, so we didn't."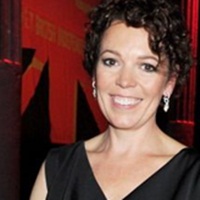 Olivia has been announced as a judge at this years Norwich film festival which takes place in April for more information on the event and the films follow these links:
Norwich Film Festival site
Official facebook page
Official twitter
Olivia was at the London Critics Circle Film and looked stunning I have added photographs to the gallery click the picture below to see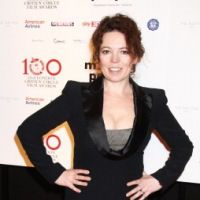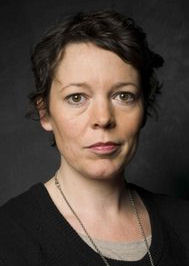 Olivia Colman joins the cast of The Suspicions of Mr Whicher II starring Paddy Considine as Jack Whicher
BAFTA Award nominated actress Olivia Colman (Tyrannosaur, Twenty Twelve, Rev) will co-star in The Suspicions of Mr Whicher II : The Murder In Angel Lane alongside Paddy Considine (The Bourne Ultimatum, Submarine, Red Riding), who returns to the role of Jack Whicher following the success of film drama The Suspicions of Mr Whicher, which aired on ITV in April 2011.
Produced by Hat Trick Productions, The Suspicions of Mr Whicher II is based on the life and times of Inspector Jonathan 'Jack' Whicher, the real-life pioneering detective who worked in the newly established Detective Branch of the Metropolitan Police during the 19th Century.
In the new film Olivia plays Susan Spencer, who employs Mr Whicher as a private inquiry agent to investigate the savage murder of her niece, 16 year old Mary.
Also starring in The Suspicions of Mr Whicher II is William Beck (Casualty, The Agent, Hustle), who reprises his role as Chief Inspector Dolly Williamson, and Tim Pigott-Smith (Downton Abbey, Strike Back, The Hour) returning as Metropolitan Police Commissioner Sir Richard Mayne. Shaun Dingwall (Above Suspicion, Summer in February, Rock & Chips) stars as Inspector George Lock and William Postlethwaite as Mary's lover Stephen Gann.
They are joined by Mark Bazeley (The Body Farm, Accused, Mistresses), Sean Baker (Call the Midwife, Sparks and Embers, Silent Witness) and Alistair Petrie (Whitechapel, Ashes, Cranford).
The Suspicions of Mr Whicher II films over the next four weeks in Oxfordshire, Bedfordshire and central London. The two-hour film is written by BAFTA award-winning Neil McKay (Appropriate Adult, Mo, See No Evil: The Moors Murders).
The fictional story draws upon historical research into the detective career of Jack Whicher, medical, legal and policing practices of the day and both the criminal world and the apparently respectable Victorian society into which his work led him.
The original film was based on the best-selling book by Kate Summerscale, which brought to light Inspector Whicher's ground-breaking career as one of the world's first detectives. Kate has given her blessing to the new film.
Hat Trick's Head of Drama Mark Redhead (The Murder of Stephen Lawrence, Bloody Sunday, Bodies) will executive produce the film, Rob Bullock (Case Sensitive, Mutual Friends, Wild at Heart) will produce and Christopher Menaul (Prime Suspect, See No Evil: The Moors Murders, Zen) will direct.
The Suspicions of Mr Whicher II was commissioned by ITV's Drama Commissioning team, Laura Mackie and Sally Haynes.
Laura comments: "We're delighted Paddy Considine has agreed to reprise his role as Jack Whicher, the most celebrated detective of his day. Neil McKay has taken the character and produced a gripping and compelling story".
Mark Redhead adds: "After Jack Whicher left the Met, he continued with his vocation as a detective as one of the first so-called "private inquiry agents". This story launches him into that career, and he becomes involved in a disturbing and puzzling murder case which brings him into conflict with powerful figures including his former colleagues in the Metropolitan Police."
"When it's murder, you want, more than anything else, to bring some kind of peace to those left bereaved by it. There can be no peace without the truth…" Inspector Jonathan 'Jack' Whicher
Source: itv.com – Olivia Colman joins the cast of The Suspicions of Mr Whicher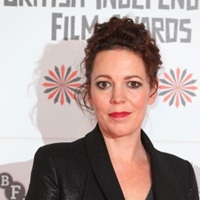 If you live in the UK you already knew you'd get the chance to see Broadchurch, a miniseries about "the events and investigation that unfold in a small coastal town after the murder of a young boy," a bit later this year. And now we've found out that it's been picked up by BBC America to air in the States as well. Why is that news relevant to our American readers? Only because Doctor Who's David Tennant and Arthur Darvill are both in it. We thought you'd like to know.
Tennant will play one of the detectives investigating the case of the murdered boy, while Darvill will play the town priest. The second detective is to be played by Olivia Colman, whom I best know as PC Doris Thatcher from Hot Fuzz, though she's appeared in a ton of stuff before and since. Interestingly, IMDB notes that Colman played someone's mother in the first Matt Smith (and, by extension, Arthur Darvill) episode of Doctor Who, though I don't remember her character.
The eight-part miniseries, written by Doctor Who scribe Chris Chibnall, will air on ITV sometime this year and, to take a wild guess, on BBC America a month or so later at the most? I've been unable to find any confirmed information on the British release date, and the American one's not been set yet, but BBC America tends to not lag behind quite so much as, say, PBS does (looking at you, Downton Abbey). Regardless, you can be sure we'll be keeping track of this Doctor Who sort of-reunion.
Source: themarysue.com – Broadchurch picked up by BBC America
Where do I begin? December has been amazing with Olivia winning awards for her incredible work it is so wonderful to see her be recognised by her peers for her work. I have run this site for years and have been a fan of Olivia for longer, but this year has been so incredible I could not be happier for her.
I have updated the gallery with pictures from recent events just click the pictures to see them: