olivia colman online
I have updated the gallery with some lovely photos of Olivia from the Tyrannosaur film premiere at Sundance 2011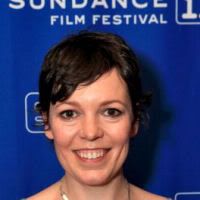 Principal photography will commence in January on director Phyllida Lloyd's take on the former British Prime Minister's dotage, The Iron Lady.
Award-winning actress Meryl Streep will portray the British leader. British writer Abi Morgan (Brick Lane) has written the script that focuses on Margaret Thatcher's later years as she combats retirement and poor health and reflects on some important moments of her political career.
Jim Broadbent (Another Year) will play her husband Denis and Olivia Colman (Tyrannosaur) their daughter Carol.
The Iron Lady will be Lloyd's first film after global box office smash Mamma Mia! The film has run into controversy before the shoot, with Thatcher's family members reportedly upset about its content, describing it as "some Left-wing fantasy."
The project's £13m budget is financed by Pathé, Film4 and the UK Film Council. Pathé Managing Director Cameron McCracken said, "It is a film about power and the price that is paid for power. In that sense, it is the story of every person who has ever had to balance their private life with their public career."
We have a brand new layout I hope you like it any feedback appreciated and as always I am open to suggestions for things to add to the site so comment if you want to see anything added
Channel 4 is showing a whole evening of Peep show to celebrate their longest running originated comedy! Starting at 9pm it is presented by Robert Webb & David Mitchell it will include exclusive behind the scenes as well as a new Christmas special.
Peep show night on channel 4
Well I have updated the site and added a new layout I hope you like it?