new role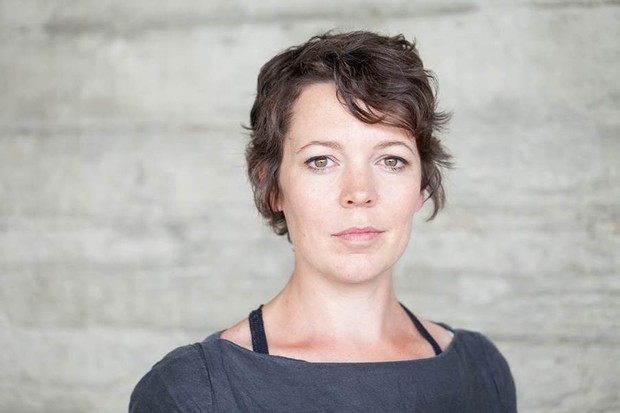 One of the most reliably brilliant stars of film and television, The Crown's Olivia Colman has now been cast in a new Sky original drama.
Landscapers comes from Sister – the same team behind massive 2019 hit Chernobyl – and will be helmed by Nebraska director Alexander Payne, with a script written by none other than Colman's husband, Ed Sinclair.
The four-part limited series is inspired by real events and will focus on convicted killers Susan (Colman) and Christopher Edwards, a seemingly mild-mannered couple who were accused of murdering Susan's parents and burying them in their garden.
Sky promises a "blackly comic, narratively playful true crime drama" which apparently follows extensive research into the case, including direct access to the accused.
Colman said, "I love Ed's scripts, which is just as well as he cooks many of my meals. No, the truth is it's quite rare to be desperate to play a part on the first reading of a script, but that was the case here. The writing is brave, but subtle and tender too – a joy for any actor."
Sky Studios director of drama Cameron Roach added, "Ed's scripts are a riveting and sensitive exploration of what could drive such an ordinary couple to commit murder and I'm delighted that Olivia Colman will bring Susan to life in what promises to be a compelling series.
"And after the success of the multi award-winning Chernobyl, we're pleased to be working with Sister on another original drama inspired by true events."
Further casting for the series has not yet been announced, but it will begin filming in 2020 and air on Sky Atlantic and NOW TV.
Source: radiotimes.com – Olivia Colman cast in new Sky drama written by her husband
King George VI, aka Bertie, and Queen Elizabeth are to be the focus on the big screen again after the Oscar and Bafta success of The King's Speech.
Samuel West and Olivia Colman are in negotiations to portray the couple on a visit to President Franklin Roosevelt and First Lady Eleanor Roosevelt — the first time a reigning British monarch had ever set foot on U.S. soil.
It was the dawning of what has become the special relationship.
Bertie and his Queen did the formal state visit to Washington with much pomp and ceremony, but then the President invited the royals for an informal get-together over hot dogs, smoked turkey, beer and soft drinks at the Roosevelts' family home, Springwood, in Hyde Park, upstate New York.
The two couples dined casually on the front porch, and the following day they had a picnic.
The film's called Hyde Park On Hudson, and will star Bill Murray as Roosevelt. It's based on a radio play by Richard Nelson and was developed into a feature film by Film4 and Focus Features.
Director Roger Michell and producer Kevin Loader have had the movie in mind for some time. The film-makers told me about their plans for Hyde Park On Hudson several years ago, when they were shooting Venus with Peter O'Toole and Jodie Whittaker.
So, to be fair, they're not just jumping on the King's Speech bandwagon.
Indeed, the meeting of the Roosevelts and the Windsors is only part of the story.
The film will also explore Roosevelt's 'intimate friendship' with his cousin Margaret Suckley, whom FDR affectionately called 'Daisy'. Laura Linney is in the final stages of discussions about portraying Daisy in the film, which will begin shooting in July on locations in the UK (not the U.S.). Location scouts are looking for suitably splendid mansions with plenty of grounds to replicate the Roosevelt estate near Poughkeepsie.
'We're working to secure a brilliant cast,' producer Loader told me.
Ms Colman is shooting a second series of BBC comedy Rev, and the hope is she'll be available for Hyde Park On Hudson. She gives one of the year's best screen performances so far opposite Peter Mullan in Paddy Considine's movie Tyrannosaur.
Source: dailymail.co.uk – Sienna Miller will swap the stage for belly dancing