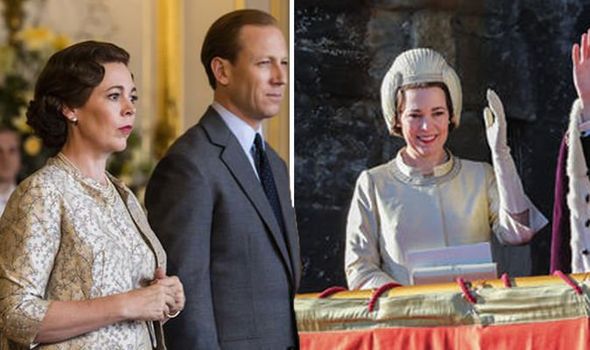 When the Netflix programme returns, it will see a whole new cast take on the roles of Queen Elizabeth II, her family and those around her.
The third and fourth series, which are reportedly being filmed back-to-back, will cover the years 1964 to 1976.
But when will The Crown viewers finally be able to watch the third series?
It may be disappointing news for some fans as it appears as though series three is not yet completed.
Netflix has confirmed to Gold Derby that The Crown will not be competing in the 2019 Emmy Awards as it not submitted its third series for consideration.
With the Emmy entry deadline set at May 31, it looks as though the episodes for the third series will not be completed in time.
The first series was released in November 2016, while the second launched on Netflix in December 2017 so it could point toward a winter release if the third series follows suit.
The programme has previously been nominated at the awards, receiving five nominations at the Primetime Emmys in 2017 and six in 2018.
John Lithgow won the Outstanding Supporting Actor in a Drama Series gong for his role as Winston Churchill in episode Assassins in 2017 while lead Claire Foy picked up the prize for Outstanding Lead Actress in a Drama Series in 2018 for her work in Dear Mrs. Kennedy.
Meanwhile, the 2018 ceremony also saw Stephen Daldry win the Outstanding Directing for a Drama Series award in 2018 for the episode Paterfamilias.
Olivia Colman is taking over the role left vacant by Claire Foy following her Best Actress Oscar win for playing another royal, Queen Anne in The Favourite.
Meanwhile, her husband Prince Philip will now be portrayed by Game of Thrones star Tobias Menzies.
Helen Bonham Carter, who is no stranger to playing royal roles, will take on the part of the Queen's sister, Princess Margaret.
While Prince Charles appeared a child in series one and two he will be moving into adulthood in the new season, this time played by Josh O'Connor.
Fans will also see Camilla Parker Bowles enter his life in the form of actress Emerald Fennell.
Producer Suzanne Mackie confirmed in 2017 at the Radio Times & BFI TV Festival that viewers will meet a young Camilla.
"Peter [Morgan, the show's creator] is already talking about the most wonderful things. We start meeting Camilla Parker Bowles in season three," the executive explained.
She added: "We have to be honest, season three and four are being mapped out and the closer the history comes – I now can say, 'God, I know exactly what I was feeling when that happened, I remember that and I remember this.' That's so exciting.
"But there's a responsibility to it that you ought to do it properly and there's where the weight comes, not from seven years but we've got to keep being great."
The Crown is expected to return to Netflix later this year.
Source: express.co.uk – The Crown season 3 spoilers: Netflix teases launch date for third series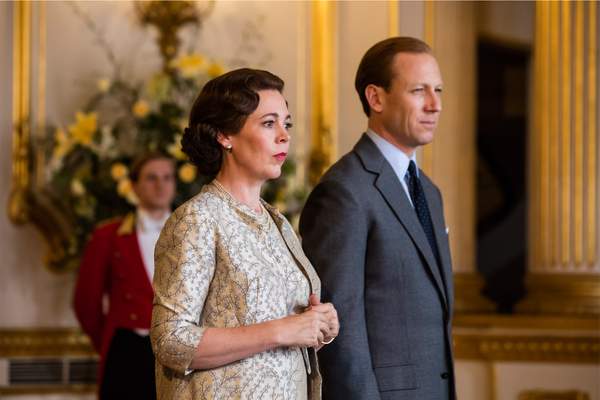 Olivia Colman has revealed that she accidentally falls into a Cockney accent while playing Queen Elizabeth II on the set of The Crown.
The Oscar-winning actress has taken over the royal mantle from Claire Foy for the Netflix hit's third and fourth season, and admitted that the show's voice coaches provide indispensable assistance when she goes "off in the wrong direction."
"Playing the Queen is not all me. You have an awful lot of assistance," she told Metro.
"There is an amazing voice department who are always there and who whisper vowel sounds and things because I keep going off.
"Weirdly I feel like her voice is quite close to Cockney, which is quite hard to explain, and I can feel myself going off in the wrong direction."
The 45-year-old went on to reveal that her "amazing movement coach Polly" has helped her out with the intricacies of royal protocol, giving her "little tricks to remember how you are meant to stand."
She explained that she has been watching "lots" of old videos of the Queen in order to prepare for the role, telling the paper that "the research department search for all the footage there has been and send it you."
Colman will be joined by a new cast of on-screen royals as the show's action moves into the 60s and 70s, with Helena Bonham Carter set to play the Queen's younger sister Princess Margaret and Tobias Menzies taking over from Matt Smith as Prince Philip.
Source: standard.co.uk – Olivia Colman accidentally slips into Cockney accent while filming The Crown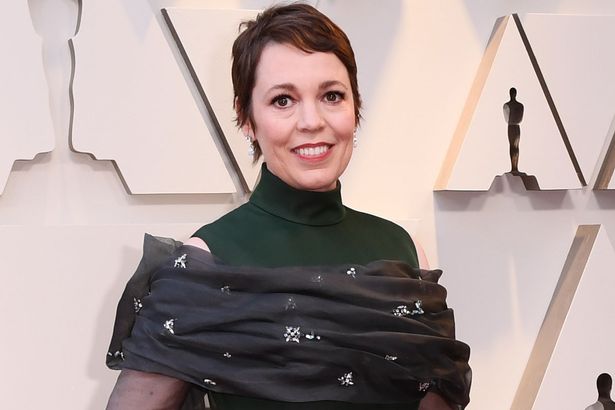 Olivia Colman is in talks to play a chain-smoking kleptomaniac in new film Gypsy Boy.
Colman, 54, who won an Oscar for her role as Queen Anne in The Favourite, may play shoplifter Aunt Minnie in an adaptation of Mikey Walsh's bestselling memoir.
Film producer Kevin Loader said: "There definitely have been conversations and we would be ­absolutely thrilled if Olivia was available."
The book follows Mikey's life in a Romany community and his struggles with his abusive, bare-knuckle boxer father, who cannot accept that his son is gay.
Filming is due to start in autumn, but there are scheduling conflicts with the fourth season of The Crown, in which Colman is to play the Queen.
In February the Mirror reported how Olivia Colman melted hearts when she gave an adorable Oscars speech after she bagged the award for Best Actress for her role in The Favourite.
But amid all the hilarity of sticking her tongue out at the Academy when they tried to hurry her up and describing her win as "hilarious" there was a very inspirational message at the heart of Olivia's speech.
The 45-year-old revealed how she never gave up hope, even when she had to work as a cleaner to make ends meet.
Olivia told the Oscars audience: "Any little girl who's practising her speech on the telly, you never know!
"I used to work as a cleaner, I loved that job but I did spend quite a lot of time imagining this."
Source: mirror.co.uk – Olivia Colman in talks to play chain-smoking kleptomaniac in new film Gypsy Boy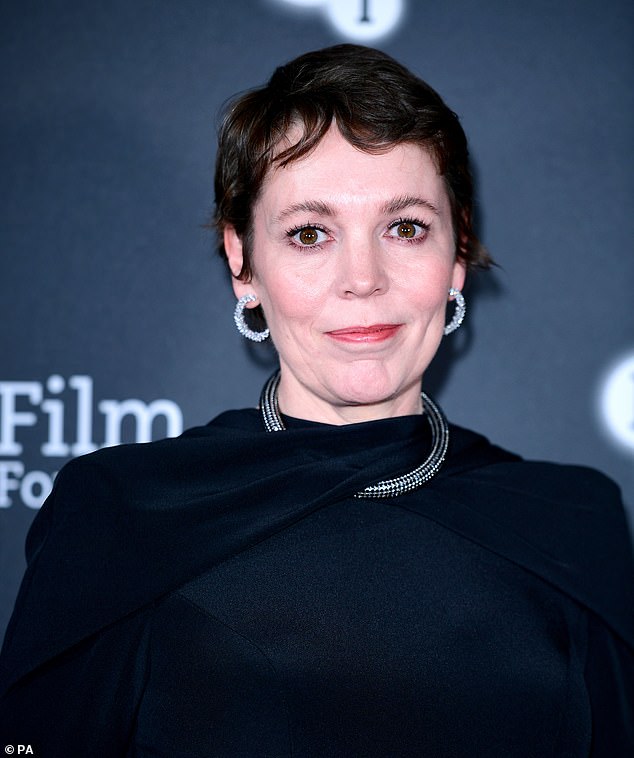 Olivia Colman was honoured with a BFI Fellowship at the star-studded Chairman's Dinner on Wednesday, as she oozed timeless glamour in a classic black gown for the occasion.
The Oscar winning actress, 45, looked amazing in the frock as she arrived for the bash in London's Rosewood Hotel, just over a week after winning Best Actress for her performance in The Favourite.
Olivia was supported by many of her current and former co-stars at the event ahead of receiving the prestigious honour, including Helen Bonham Carter, David Tennant and Tobias Menzies.
Highlighting her glamorous sense of style, Olivia looked amazing in the form-fitting black gown, which she teamed with red velvet pointed-toe heels and a matching clutch bag.
The acclaimed actress had her brunette tresses in their classic cropped look, and sported plenty of Swarovski jewellery as she appeared alongside BFI Chairman Josh Berger at the event.
Olivia was announced as the next recipient of the BFI Fellowship last month, and the star said at the time she was 'bowled over' to receive the prize.
She enthused: 'The BFI is a wonderful organisation and that I will soon be in a Fellowship with so many of my heroes is an honour that is hard to compute.
'Thank you a thousand times, I really am thrilled. THANK YOU!'
Olivia has shown off her incredible acting prowess in a slew of high-profile and critically acclaimed projects over the years, including her role in the British comedy Peep Show in 2003 to 2015 and ITV's Broadchurch from 2013 to 2017.
Her film credits are equally as impressive, starring alongside Simon Pegg in Hot Fuzz and The Iron Lady opposite Meryl Streep.
Following the honour, Olivia will be joining the ranks of previous recipients Helena Bonham Carter, Cate Blanchett, Judi Dench, Maggie Smith, Steve McQueen and Hugh Grant. 
BFI chair, Josh Berger, couldn't help but gush about the star: 'I am thrilled the BFI is giving its highest honour, the BFI Fellowship, to Olivia Colman, at such an exciting point in her career.
'Olivia is a brilliant comic actor and one of the industry's finest dramatic performers. Her ability to be relatable in such a diverse range of roles generates incredible warmth and admiration from audiences.
'The Favourite is firmly up there as one of the best films of recent years and showcases Olivia's extraordinary and nuanced performance, which is fittingly being acknowledged by critics and audiences all over the world,' he stated. 
Late last month Olivia stunned film fanatics when she was awarded the Academy Award for Best Actress in a Leading Role, beating out bookies favourite Glenn Close.
Taking to the stage, the British star said it was 'stressful' as she collected the honour, winning over viewers with her honest and emotive speech.
Many of Olivia's former and current colleagues came out to support her at the event, including her on-screen sister from The Crown Helen Bonham Carter.
The pair will appear in the third and fourth seasons of the acclaimed Netflix drama, which are expected to air sometime in 2019
Helena was once again showcasing her quirky sense of style, sporting a dramatic black skirted two-piece and white fringed necklace.
She was joined by Tobias Menzies, who will play Prince Phillip/The Duke Of Edinburgh in The Crown.
Many of Olivia's Broadchurch co-stars were also in attendance for the bash, including a dapper David Tennant and Andrew Buchan.
Richard E. Grant – who sadly lost out on the Oscar for Best Supporting Actor – was seen on a rare outing with wife Joan Washington, after sending fans wild with his hilarious social media posts of his first trip to the Academy Awards.
Source: dailymail.co.uk – Olivia Colman oozes timeless glamour in classic black gown as she is honoured with a BFI Fellowship at star-studded Chairman's bash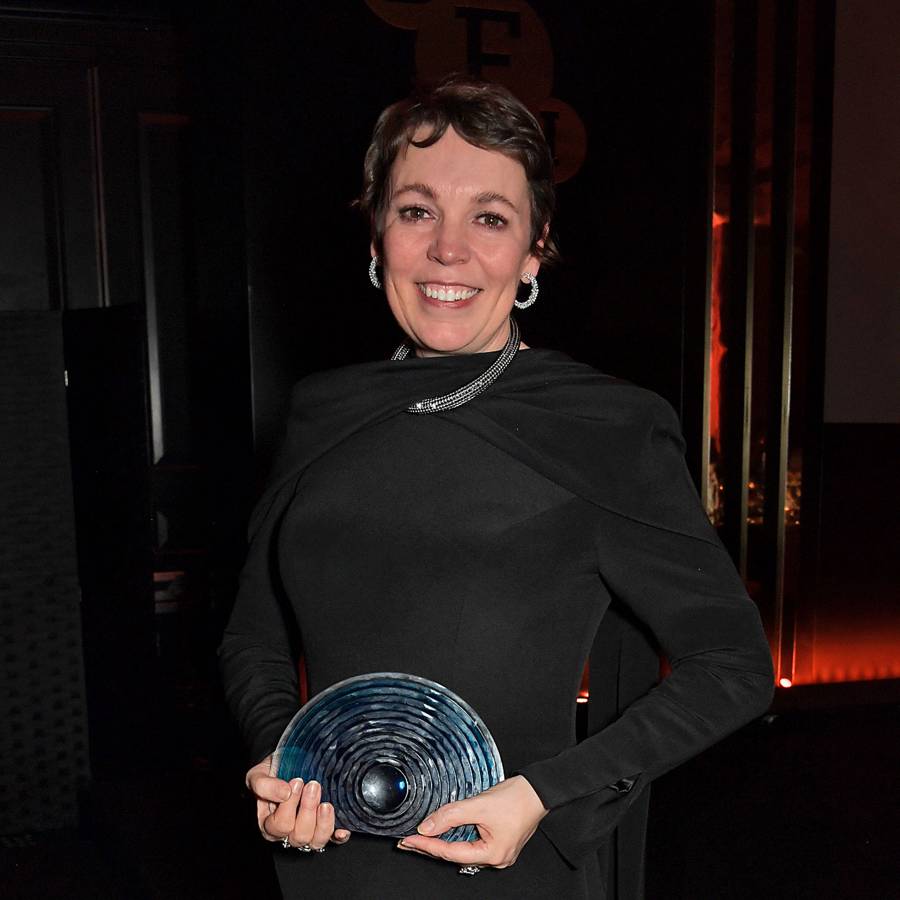 It's scarcely been two weeks since Olivia Colman scooped up the Best Actress statuette at the Oscars 2019, but, last night, The Favourite star was back on the podium giving another acceptance speech – to receive her British Film Institute fellowship.
"There isn't an actor who can infuse each moment on screen with such great humanity, drama and humour," director Yorgos Lanthimos said upon presenting the accolade to Colman, which has previously been awarded to Judi Dench, Maggie Smith, Vanessa Redgrave, Helena Bonham Carter and Cate Blanchett. "No one can appear so fragile, magnetic, fierce, funny and real from one second to the next, or all at the same time."
Naturally, Colman stole the audience's hearts with another speech that was resolutely her and not showy at all – no raspberry-blowing as per the Oscars, however. "I didn't know what to expect this evening," she said. "[It] turns out it's a bit like a surprise birthday party… on the back of a lovely year."
For the landmark career moment, Colman chose to shine a spotlight on sustainable fashion. Her black gown with a draped neck feature and a high slit, which revealed a tailored satin crepe trouser, was created especially for Colman by Deborah Milner, a designer whose missive is to make "haute couture using the challenges of sustainability as a catalyst for creativity".
Milner established her brand's green codes in 2005 with a collection of "Ecoture" and has been an active participant in Eco-Age's #GreenCarpetChallenge, which was founded by Livia Firth to show that beautiful red-carpet wear does not have to exploit the environment. The material for Colman's gown was supplied by Taroni, an Italian mill which was awarded the "Most Sustainable Producer" at the Green Carpet Fashion Awards 2017, and has been committed to making materials that are ecologically and ethically sustainable at every stage of the textile supply chain. For silk, in particular, this involves the breeding of silkworms in areas of organic cultivation, reeling, spinning, dyeing and weaving, before the fabric is ready to be transported to the studio of a designer such as Milner.
Continuing the conscious dressing theme, Colman and her stylist Mary Fellowes chose the Lola rings and Luna earrings from the Atelier Swarovski by Penélope Cruz fine jewellery collection. The line is created from Swarovski Genuine Topaz set in responsibly sourced gold and Swarovski Created Diamonds gems which are lab-grown and show the possibilities of creating problematic materials, such as leather, in a forward-thinking environment.
"We've always been interested in how to be as ethical as possible on the red carpet," Fellowes told Vogue of the principles that underline her working relationship with Colman. "In addition to Swarovski's sustainable design process, the brand, which is helmed by a working mother [Nadja Swarovski] is taking active steps to support women and film. Olivia has been wearing pieces from very famous houses, so we thought it would be great to support a brand which is doing great things for the planet."
Source: vogue.co.uk – Olivia Colman Shines A Spotlight On Sustainable Fashion As She Is Crowned A BFI Fellow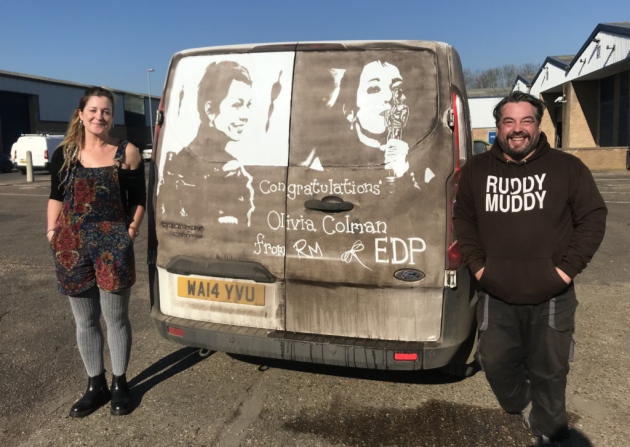 A legendary Norfolk mud artist with fans all over the world has paid tribute to the 'best of Norfolk' as he looks to take his 'graffilthy art' to the next level.
Ruddy Muddy, AKA Rick Minns from Wymondham, began producing intricate mud portraits on vans around 10 years ago, garnering support from celebrities such as Oasis front man Liam Gallagher and footballer Wes Hoolahan, and raising thousands for local charities.
The works take hours to produce the works, with Ruddy using a combination of fingers, tissues and cotton buds to shape the poster style portraits.
As a decade of his reign as the region's favourite van artist approaches, Mr Minns said he was ready to take the project to the next level by purchasing a Ruddy Muddy van.
He said: "So far I have been reliant on other people's vans or hires but having a designated Ruddy Muddy van would allow me to work more freely, produce more mud art and help and involve more people."
To fund the van Ruddy is asking for sponsorship from local businesses, launching the campaign by producing a spectacular trio of famous Norfolk faces alongside Norwich based artist Damsel Dragonfly.
The piece includes Oscar winning Norfolk actress Olivia Colman, Norwich's favourite fictional broadcaster Alan Partridge and the cast of Hollywood blockbuster Fighting With my Family, based on the life of Norwich WWE star Paige.
Ruddy Muddy is offering three tiers of sponsorship, all of which include the chance to be featured on the new van.
The artist said: "My biggest hope, when I first launched on social media, was to support charities and make people smile. Now I am hoping to work on a more meaningful scale.
"Sponsorship would be great exposure for businesses because the Ruddy Muddy van will be a touring vehicle on Norfolk day and present at events all over the country."
Last year Ruddy Muddy joined Norfolk chef Charlie Hodson as a Norfolk Day ambassador, touring the county to meet various groups and local people.
The Wymondham artist also created an original piece to commemorate the day, which was auctioned in aid of local charity Home-Start Norfolk.
To sponsor Ruddy Muddy, contact the artist on ruddymuddy@gmail.com
Source: eveningnews24.co.uk – Legendary Norfolk artist creates Olivia Colman portrait out of mud
Olivia Colman celebrated her Oscar win in the best way possible on Sunday night, after the prestigious award ceremony.
The actress, who won Best Actress for her role of Queen Anne in The Favourite, reportedly took a group of friends on a trip around Los Angeles in a midnight party bus.
She partied with five of her friends out after the ceremony in a minibus with neon lights "for an all night bender," according to tabloid reports.

A source explained, "Olivia didn't want anything uber posh like a fancy executive car so the party bus was the perfect idea to carry on the celebrations."
"She invited her glam squad and a couple of her mates and they drove around Los Angeles with the music pumping, finishing off at a private bash where they stayed until the early hours. Olivia was on cloud nine and couldn't be taken down."
This is the first Oscar win for Colman, who carried on the celebrations at the Vanity Fair after-party, after stopping at her suite at the Chateau Marmont.
Colman went viral after her heart-warming acceptance speech, where she talked about loving her first job as a cleaner, hilariously blew a raspberry into the microphone when asked to wrap up, and thanked her The Favourite co-stars Emma Stone and Rachel Weisz.
Colman won the only award for The Favourite at the 91st Academy Awards, out of all its nominations and became the 11th British actress to take home the prize.
Source: harpersbazaar.com – Olivia Colman celebrated her Oscar win in the best way possible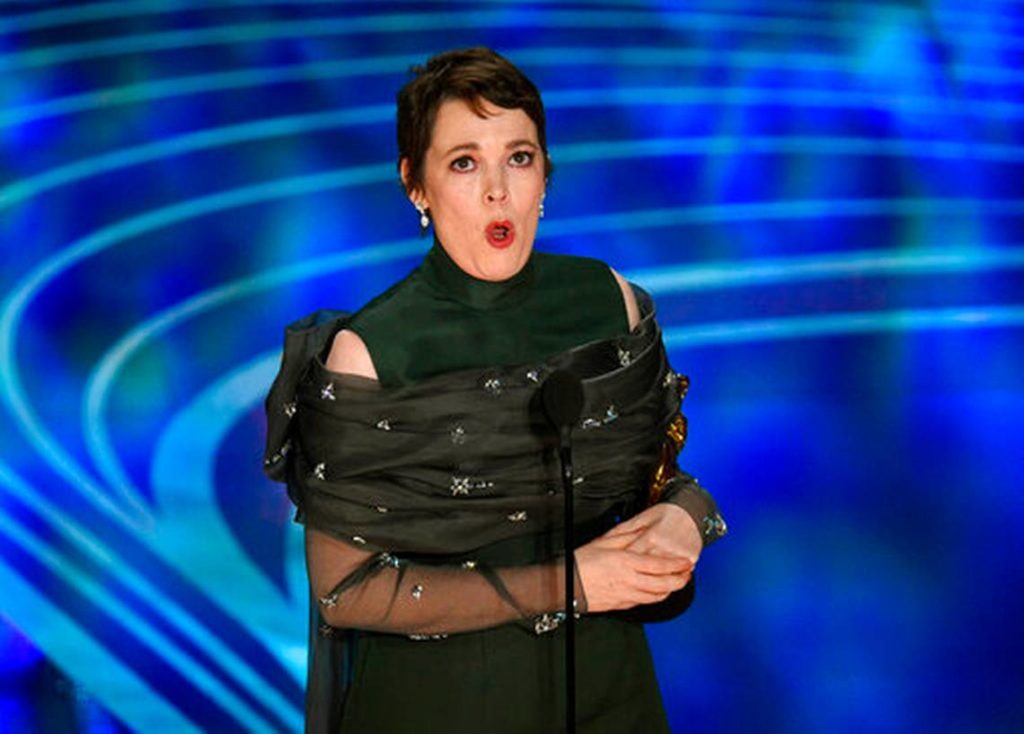 It's fair to say that those who had never heard of British actress Olivia Colman have been well and truly suckered in by the disarming and charmingly awkward acceptance speech she made at this year's Academy Awards.
The 44-year-old actress scooped the Best Actress gong for her highly praised interpretation of Queen Anne, even though highly acclaimed The Favourite failed to win any of the nine other nominations it was in the running for.
But as she revealed in her hilariously personal and kooky speech even though she appears to finally have the world in her grasp, Olivia's career was certainly no overnight success and that in the early days of her career she had to make ends meet by working as a cleaner.
Growing up in Norwich, Colman says she halfheartedly dreamed of being an actor from a young age, describing it as "a secret dream, like talking to animals". While she would appear in school plays, she never actually considered acting as a possible career path, which left her in a dilemma about what she actually could do in the real world, especially as academically, school was a tough place for her.
"I had to go back to school for an extra year as I did so badly in my final exams," the kooky actress told The Hollywood Reporter. "No uni would have me. So I went to Homerton in Cambridge [to become a teacher] but didn't last there for very long [because] I wasn't very good at studying."
After she left Homerton, she decided to stay in Cambridge, snuck into lectures, took part in plays and realized that acting was what she wanted to do. It was there where she auditioned for Footlights and met Robert Webb and David Mitchell for the first time, the comedy duo who would become an integral part of her success.
However, after two years studying at Bristol Old Vic drama school, she discovered life as a working actor was not going to be easy.
"I worked as a temp and cleaner for quite a long time but then Lindy King from what was called PFD took me on from the show at the end of drama school so had her on my side," Colman recalls. "She was putting me up for all sorts but I wasn't getting any auditions."
In spite of all the knockbacks, she was determined to battle on. "I was never crushed [by disappointment] because I knew I couldn't do anything else."
Sticking to her guns, roles began to trickle in for Colman and she began to land parts in the kind of dramas that fledgling actors tend to cut their teeth on, like Holby.
But Colman has her Footlights mates Mitchell and Webb to thank for her eventual success after they suggested her to the BBC for a role in their show Bruiser that this started to take shape.
From then on, she appeared in a series of comedic vehicles like Peep Show, Green Wing and Hot Fuzz, before dabbling in her fair share of dramatic roles, including Tyrannosaur, for which she won acclaim for playing an abused wife and The Iron Lady, for which she played Margaret Thatcher's daughter Carol.
Her profile was significantly raised when she landed the role of DS Ellie Miller on Broadchurch for which she scooped a Best Actress BAFTA. She would go on to appear in the BBC miniseries The Night Manageras a British intelligence operative for which she won a best-supporting actress Golden Globe.
Now she is in the process of shooting the third and fourth seasons of The Crown, having taken over as Queen Elizabeth from Claire Foy. Although the fee she has received for the role has not be revealed, she is expected to earn a lot more than the reported $40, 000 that Claire Foy was paid for the title role.
You may remember that last year, controversy raged when it was revealed that Foy's payment was revealed to be way below that of her co-star Matt Smith's, who played the supporting role of the Duke Of Edinburgh.
After a petition was raised to encourage producers of The Crownto persuade Smith and Netflix to donate part of his salary from the show to Time's Up legal fund, showrunners Suzanne Mackie and Andy Harries confirmed the shocking pay gap and assured the incoming sovereign would be paid handsomely and fairly as "nobody earns more than the Queen."
But with her role in The Crown and her Golden Globe and Oscar wins for The Favourite, Olivia can expect to enjoy a very fruitful career indeed, that will substantially increase her value and net worth of £2.8 million, made during her 20-year career.
"Olivia Colman has got it made now," former OK! Associate Editor Phil Gould tells me. "She has really grafted hard over the years and made a fair amount of money from the British shows that she has appeared on.
"But now, after having scooped a Golden Globe and an Oscar, she is a much more bankable star and will attract more job offers and looks set to earn more money in the next year or so than she has over the past twenty!"
However, Gould thinks that it may take some time for Colman to land the kind of multi-million pound movie deals that the likes of Scarlett Johansson and Emma Stone are offered. Last year, the Avengers star was named the top female earner in Hollywood with $40.5 million in pretax earnings between June 1, 2017 and June 1, 2018, thanks mainly to her lucrative role in the Marvel series.
"It's unlikely she'll be earning the same kind of fees just yet as Hollywood big hitters like Scarlett Johansson and Emma Stone, but it all depends on the roles she is offered and accepts," Gould explains.
"She's a character actress like Meryl Streep and Helena Bonham-Carter so is unlikely to land a role in a big glossy big budget vehicle straightaway. But then again, who'd have thought that Meryl famed for her dramatic roles in Sophie's Choice and Kramer Vs Kramer would have ended up doing Mamma Mia, or Helena joining the cast of Oceans 8."
He concluded: "The great thing about Olivia is she can turn her hand to anything – comedy, drama, you name it – so hopefully we can look forward to her really making a deserved mark in the US!"
But Olivia is adamant that fame is something that has never interested her. "I hate the loss of anonymity," she told The Independent recently. "No one teaches you how to deal with that. I now just tend to stay home because it's so weird not to be on an equal footing with people. They know your face, and you don't know them. It's not that people aren't lovely, but it's harder to deal with than you imagine."
But whether Colman likes it or not, her recent spate of awards has also given her an even more important status – that of 'national treasure' alongside acting legends like Dames Judi Dench, Maggie Smith and Helen Mirren.
Although Colman is a lot younger than those acting heavyweights, the great British public and her peers have taken her to their hearts and hold her in very high regard. It's hard to define exactly what makes someone a national treasure but in most cases they are folks who possess wit and warmth, who are down to earth, humble, real and who capture the nation's imagination
Actor Charles Dance – who will appear with Colman in The Crown – recently said he thought she was the Dame Judi of her generation. "I first met her when she was playing a maid in Long Day's Journey Into Night in the West End. I remember thinking, 'Oh, this is a smart girl'," he told The Evening Standard. "She has rocketed away. I don't think it's too much to say that she is her generation's Judi Dench. And like Judi, she has a wonderful sense of humour but also works incredibly hard and takes the job very seriously."
So Olivia Colman is at a very pivotal point in her career when the world is at her feet. The future certainly looks bright and whether she likes it or not, post Oscars, Olivia's life will never quite be the same again.
Source: forbes.com – How Olivia Colman Went From Cleaner To Oscar Winner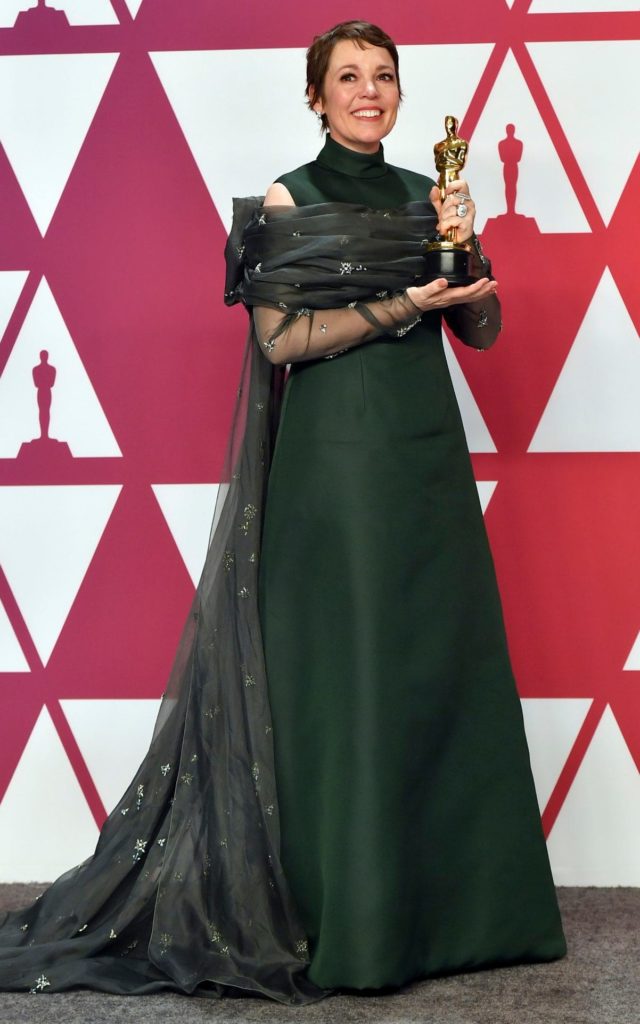 1 She performed the voiceover for the Andrex "be kind to your behind" adverts in 2013. "I did ask if I could get paid in puppies," she revealed. "They said no."
2 Her first career plan was to go into teaching. Before turning her sights to acting she trained as a primary-school teacher at Homerton College, Cambridge. "I wasn't terribly committed, and I would have been a terrible teacher."
3 As a job-hunting graduate she was told by careers-advice software that she would make an ideal HGV driver – "because I've got 100% spatial awareness. I'd be able to back them into tight parking spots."
4 During her university years she auditioned successfully for the Cambridge Footlights troupe, where she met David Mitchell and Robert Webb – in whose sitcom Peep Show she went on to star as Sophie Chapman.
5 After graduating she worked as a cleaner and secretary ("not a very good one").
6 Her preparation for the role of Carol Thatcher (Margaret's daughter) in The Iron Lady involved close scrutiny of her appearances on I'm a Celebrity… "to get her voice right".
7 In her sixth-form years, Colman attended the same school, Gresham's, as Stephen Frears (and Benjamin Britten, WH Auden and James Dyson).
8 She gained 16kg (2st 7lb or 35lb) in weight to play the cake-guzzling Queen Anne for her Oscar-winning turn in The Favourite. ("It was liberating and brilliant.")
9 She is an advocate and member of the anti-press intrusion group Hacked Off, established in the wake of the 2010 phone-hacking revelations.
10 In 2006, she played one half of a naturist couple trying to organise a naked wedding in the mockumentary Confetti – which she has described as the worst experience of her life. "I would have felt better about it had I been aware how much was actually going to be on display."
11 In a high-profile stage production of Hay Fever in 2012, alongside Phoebe Waller-Bridge and Jeremy Northam, she got the giggles after forgetting her lines. "West End audiences haven't paid to see that. I felt really bad."
12 Another onstage mishap was wetting herself when acting opposite David Mitchell. "We were doing The Miser and there were a lot of quick changes and David never quite managed to get his bow tie in the right place. It became too much to bear."
13 Toilet paper clearly plays a big role in her life: she got her husband to steal some from Buckingham Palace when they were there for a formal dinner. "He got two squares of loo roll, just to say, 'We got it from Buckingham Palace.'"
14 She deployed an under-skirt sponge as a receptacle for Emma Stone's fingers when filming a sex scene in The Favourite. "It was a big, wet sponge. So Emma went up my leg and she went, 'Ugh!'".
15 Her first name is Sarah [Caroline Olivia Colman].
16 She had to argue with Wikipedia to get her listed age changed after she spotted it was wrong by eight years. "I said, 'It's really upsetting me that you've made me eight years older than I actually am.' They said, 'We'd have to see a birth certificate to prove it,' and I went, 'Whose fucking birth certificate have you looked at in the first place to make me eight years older!?"'
17 The character she played in The Night Manager was not originally meant to be pregnant. But she was pregnant while filming, so the writers incorporated it into the script. They also incorporated lots of chairs, so she didn't have to stand up all day.
18 She once (and possibly still does) have a clown klaxon as her mobile phone ringtone.
19 She met her husband, Ed, when they were both cast in a student theatre production (of Alan Ayckbourn's Table Manners). He gave up acting early on, and is now a writer.
20 Her dog is called Alfred, Lord Waggyson.
Source: theguardian.com – Olivia Colman: 20 things you didn't know about the Oscar-winning actor