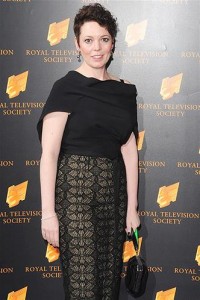 Actors Olivia Colman, Alice Englert and Thomas Mann have been roped in to star in 'Them That Follow'. The movie will be helmed by Brittany Poulton and Daniel Savage, who will direct it from their original screenplay. Bradley Gallo and Michael Helfant will produce the flick for Amasia Entertainment, along with Gerard Butler, Alan Siegel and Danielle Robinson for G-BASE.
The movie is a dramatic thriller which is set deep in the wilds of Appalachia, where a Pentecostal pastor, Lemuel Childs, and his believers handle snakes filled with venom to prove themselves before God. The story of the film focuses on Lemuel's daughter, played by Alice Englert, who holds a secret that threatens to tear church apart. She also has romantic past with a nonbeliever, Augie, played by Thomas Mann.
As Mara's wedding to a devoted follower comes close, she has to decide whether or not to trust the cruel matriarch of their community, Hope, played by Olivia Colman. In doing so, she has to put her heart and life at stake. The makers will begin the production work of the flick from October in Ohio.
Source: desmartini.com – Olivia Colman and Alice Englert roped in for Them that follow