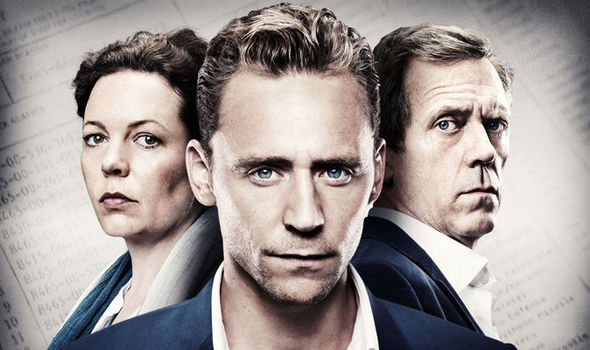 The Night Manager star Olivia Colman said she was "gutted" she missed the chance to pick up an award in person at the Golden Globes in the US on Sunday.
The British star won best supporting actress in a series, mini-series or TV movie for her role as an intelligence officer in the BBC drama.
Colman chose not to attend as she is about to start filming a new adaptation of Murder on the Orient Express.
"It was a gamble not to go but I thought 'I bet I don't win'".
She is starring opposite Dame Judi Dench in Sir Kenneth Branagh's version of the famous Agatha Christie tale.
She said: "I can't believe I was not there but it feels like the wrong thing not being there for the first week of a new job.
"I'm playing Judi Dench's maid and I want her to be so impressed because she is my hero. I have to be good and I don't want to be that person who turns up jetlagged but now I sort of think they would have forgiven me."
Colman said she was in bed at home by 2200 on Sunday and only found out about her win when she switched her phone on at 0700.
She said: "I had all these voicemails from the director Susanne Bier saying, 'turn your phone on!' Now I'm so gutted I'm not there. It's such an enormous honour, I'm beside myself."
Colman beat fellow Brits Lena Headey (Game Of Thrones) and Thandie Newton (Westworld) as well as This Is Us actresses Chrissy Metz and Mandy Moore to her award.
The Broadchurch star said: "I looked at the list and thought 'I won't win in that group'."
Colman said she regretted she had missed the chance to celebrate with her co-stars, Tom Hiddleston and Hugh Laurie, who also won Globes.
"I bet they know how to have a good time. I was always pregnant when we were filming but I could have got wellied with them all last night."
Her award was collected for her by presenters Kristen Bell and Cuba Gooding Jr.
Colman joked: "Don't wash it! Don't polish it if they have touched it!
"I'm clearing everything off the mantelpiece, it's going right in the middle.
"Cool people put their Baftas and things in the downstairs loo but mine are on the mantelpiece."