Uncategorized
How does one sum up 2020 in fashion? It was a year in which red carpets were called off, celebrities let us inside their wardrobes at home and awards ceremonies went virtual. Fashion's biggest night of the year, the Met Gala, was cancelled, since the Metropolitan Museum of Art itself had to close its doors—the only days that the museum has had to close to the public previously were the day after 9/11 and the day that hurricanes Irene (2011) and Sandy (2012) hit New York.
We got to see our favourite celebrities and fashion icons in a whole new way; we witnessed the royals doing work-from-home style, street style stars working a protective face mask into their outfits and the likes of Zendaya releasing their red carpet looks via an Instagram GIF instead of debuting them on an actual red carpet… it was a year the fashion industry won't forget.
Looking back, it's hard to believe that in January, February and March, award season went ahead as if the whole world wasn't about to change forever. The Oscars and the Golden Globes, as well as the BAFTAs and the SAG Awards all took place before global lockdowns. Fortunately, this gave us insight into which stars were primed to make 2020 their year.
As always, this year's best dressed list isn't only about the red carpet moments that blew us away with their glamour. We like to say it's also a nod to the people serving us style every day, and in every way. And this year, that was more important than ever. Scroll on to see Vogue Australia's best dressed of 2020.
Olivia Colman
The Queen herself was also our queen of fashion this year. The English actor was here to reign over each red carpet she attended for her role as Queen Elizabeth II in season three and four of The Crown and her regal looks would have made the monarch herself proud.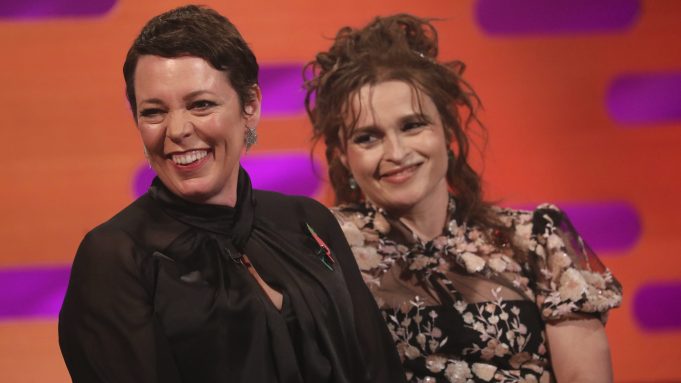 The Crown stars Olivia Colman and Helena Bonham Carter are to star in a socially distanced, virtual staging of pantomime classic Cinderella for BBC Two, with Richard Curtis executive producing.
The stars will perform from the safety of their homes for the Comic Relief special, which airs on Christmas Eve and will be brought to life with illustrations from iconic children's illustrator Quentin Blake.
Colman plays the fairy godmother, while Bonham Carter features as the wicked stepmother Lady Devilia. Meanwhile, the breakout star of Netflix series The Queen's Gambit, Anya Taylor-Joy, will play the title role.
Other cast includes The Night Manager star Tom Hollander and Guz Khan as Baron Hardup and Buttons respectively. Daisy May and Charlie Cooper, the stars and creators of This Country (which is currently being remade by Fox), have been cast as the evil step-sisters. The pair are siblings in real-life.
Written by the Dawson Brothers, and based on an original script by Ben Crocker, Cinderella: A Comic Relief Pantomime for Christmas will be a retelling of the timeless panto classic. It is made by Crook Productions.
The executive producers for Crook Productions are Matt Crook, Richard Curtis, and Colin Hopkins. The director is Matt Lipsey. It was commissioned by Patrick Holland, Jo Wallace and Katie Taylor.
Curtis said: "It'll be very funny and merry — and also a great seasonal opportunity to raise crucial funds for the projects that will help the most vulnerable people, at home and abroad — especially now when Covid has made things harder than ever for many."
The BBC has promised other starry cameos, including an "incredibly famous person wearing an incredibly unconvincing horse costume."
Source: deadline.com – BBC Reunites Olivia Colman, Helena Bonham Carter For Richard Curtis-Produced Virtual 'Cinderella' Pantomime; Anya Taylor-Joy Lands Title Role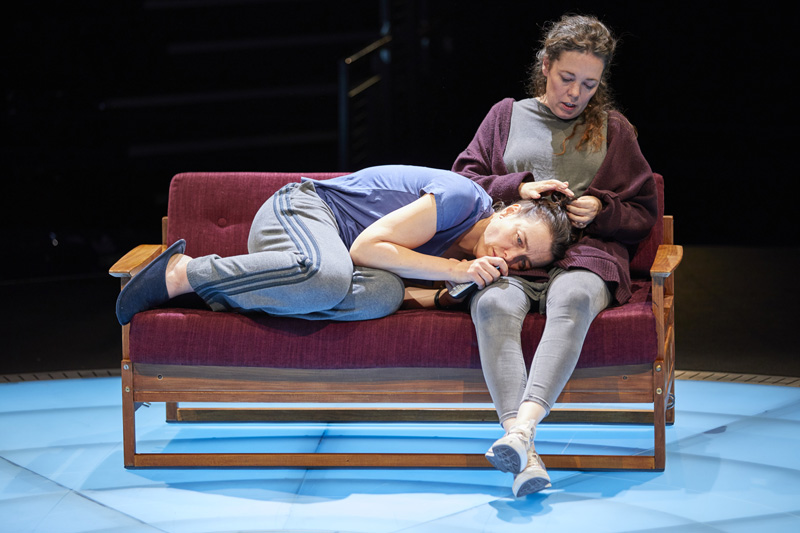 The National Theatre, in partnership with Bloomberg Philanthropies, has launched National Theatre at Home, a new streaming platform.
The service launches with productions including the first ever National Theatre Live, Phèdre with Helen Mirren, Othello with Adrian Lester and the Young Vic's Yerma with Billie Piper, new titles from the NT's catalogue of filmed theatre will be added to the platform every month.
In addition to productions previously broadcast to cinemas by National Theatre Live, a selection of plays filmed for the NT's Archive will be released online for the first time through National Theatre at Home, including Lucy Kirkwood's Mosquitoes with Olivia Colman and Inua Ellams' new version of Chekhov's Three Sisters (a co-production with Fuel).
Viewers can choose a monthly or annual subscription to access the full catalogue and exclusive backstagecontent, or can opt to rent single plays for a 72-hour window.
National Theatre at Home's digital streaming offer was first made available during the UK's first COVID lockdown when theatres and cinemas were closed. This resulted in over 15 million views for 16 productions over four months and reached 173 countries around the world.
Lisa Burger, Executive Director and Joint Chief Executive of the National Theatre, said: "We were overjoyed to have had 15 million views for National Theatre at Home earlier this year and to discover we had reached so many audiences new to theatre both in the UK and worldwide. At a time when many people were isolated at home, it was uplifting to see audiences recreate the shared experience of visiting the theatre. From homemade tickets to interval drinks, NT at Home was a way of making people feel more connected. And so, since the last stream finished in July, we have been determined to find a way to give our audiences access to these stunning filmed productions online once again. With the agreement from artists, we are now able to showcase an extraordinary range of fantastic NT Live productions and, for the first time, some treasured plays from our NT Archive. This is a really exciting day for the National Theatre as we launch a major, online streaming destination for our filmed theatre productions which we hope will continue to provide audiences with the power and joy of theatre for as long as it is needed. We want National Theatre at Home to once again bring people together from all over the world after what has been a very tough 2020for so many."
Source: televisual.com – National Theatre launches streaming service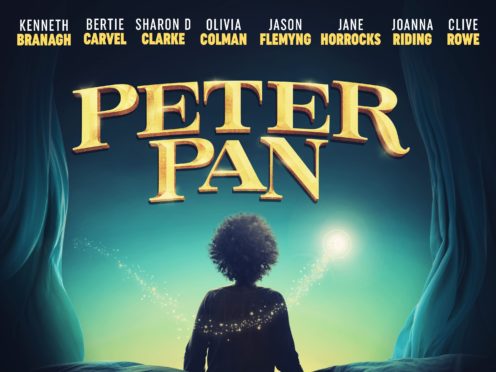 Stage and screen stars including Sir Kenneth Branagh and Olivia Colman have lent their voices to an audio play of Peter Pan in support of Great Ormond Street Hospital (GOSH) Children's Charity.
Author JM Barrie donated the copyright of the works to the hospital in 1929, but with theatres closed and Christmas shows on hold due to Covid-19, its charity is missing out on its annual income from royalties and donations.
The retelling will feature contributions from Sharon D Clarke, Joanna Riding, Bertie Carvel, Jane Horrocks, Jason Flemyng, Clive Rowe and more.
Adapted by Shaun McKenna, the production will also feature an original score by Annabelle Brown.
Barrie's tale of a free-spirited young boy who never grows up will be presented in four 30-minute chapters, all rehearsed over Zoom and recorded remotely.
Members of the GOSH Young People's Forum, including patients currently undergoing treatment and former patients, will also perform alongside the professional cast.
Money from the production will go towards the GOSH Charity to fund medical research, equipment, support services for children and families and rebuilding and refurbishment.
Liz Tait, director of fundraising at GOSH Charity, said: "We are so grateful to the many stars who lent their voices to this creative audio adaptation of the timeless story of Peter Pan, alongside children and young people from the hospital whose contribution helped bring this tale to life in such a unique way.
"One hundred per cent of proceeds from the downloads of this adaptation will help us support seriously ill children from across the UK who are cared for at Great Ormond Street Hospital, and we truly hope that the families listening in the lead up to Christmas enjoy the comfort of storytelling together, after the challenging year everyone has faced.
"Thank you to everyone who downloads this adaptation, and to all those involved in its creation."
The audio play is available on iTunes from Sunday December 20.
Source: evening express.co.uk – Sir Kenneth Branagh and Olivia Colman join cast of Peter Pan charity audio play
Since the global pandemic broke out earlier this year, we've seen stars all across the world use their platforms for good – taking part in everything from virtual auctions to show-stopping concerts. But this latest charitable endeavour, featuring some of Britain's best-loved stars, might just be the most entertaining yet.
Led by actress Maxine Peake, celebrities including Olivia Colman, Dame Emma Thompson and Gemma Arterton, have teamed up to spoof stuntwoman Zoe Bell's American Boss B**ch Fight YouTube sensation. If you haven't seen the original, think Cameron Diaz, Drew Barrymore and a whole host of other Hollywood movie stars partaking in a virtual fight.
The brand new British spoof, Keep Fighting, has been shot entirely on smartphones (yes, really!) and whilst the American version is all high impact stunts, this one is well, a little more tongue in cheek. Jodie Whittaker, Sienna Miller and Rita Ora are all among the stars who feature, with each putting on a unique – and rather brilliant – performance!
But of course, it's not just about the entertainment. The goal is to raise £1 million for the Intensive Care Society – a charity dedicated to supporting staff working in Intensive Care Units. The ICS focuses on educating and supporting the staff who look after patients and with the outbreak of Covid-19, their work is now more crucial than ever.
The inspiring campaign is the brainchild of musician and actor Collette Cooper, who wanted to create something that would raise money for health care workers. She also wrote and directed it, with Mike Hanson on board as executive producer and Pip Gill of Pip Gill Management co-producing.
"I lost a close friend in March and then lockdown happened, so it was a very strange time," Collette says. "I knew I wanted to do something for the NHS, but I didn't know how. Then my friend sent me the American Boss B**ch Fight video and the idea just came to me. I thought, 'This is it!'".
Collette explains that she was inspired by the comedy series Shameless and the long-running Carry On films and wanted to create something "very British and very funny". So she set to work, gathering talent with the help of her colleagues and friends, and relentlessly sending out scripts to them over the course of six months. Her highlights? "Everyone is so good in it, but Kelly Hoppen and Alan Carr still make me howl" she says.
But what it's really about, she explains, is helping make a difference. "The ICS is an incredible charity and I hope it will raise awareness during such a difficult time. I really hope we can raise fulfil our mission and raise the £1 million because they need the extra support right now."
For a sneak peek of the action, watch the trailer above. The full campaign will go live on Wednesday November 11 at 7.30pm, and you can watch here for as little as £5. All proceeds will go to the Intensive Care Society. Branded face masks designed by Gresham Blake are also available, with proceeds going to the ICS.
Find out more about the ICS and support its important work HERE.
Source: uk.style.yahoo.com – Stars including Olivia Colman and Dame Emma Thompson team up for hilarious charity campaign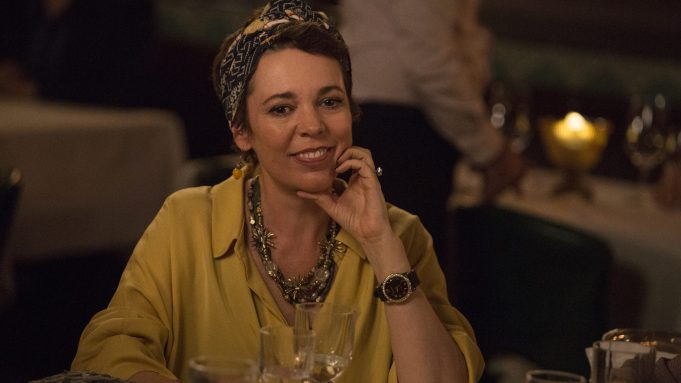 Olivia Colman's South Of The River Pictures and its commercial partner Sister are launching a comedy writer competition, with at least one winner getting the chance to develop a TV script with the companies.
The Screenshot initiative will be spearheaded by Debo Adebayo and will focus on comedy writer-performers from a theatre background. The aim is to help them take their work from the stage to the screen in much the same way as competition judge Phoebe Waller-Bridge did with Fleabag.
Joining Waller-Bridge on the panel will be Colman, actress Lolly Adefope, comedian Rosie Jones, BBC comedy commissioner Kate Daughton, Channel 4 head of comedy Fiona McDermott and Sky commissioner Tilusha Ghelan. Longlisted candidates will pitch their projects to the panel.
Winners will go into paid development, while shortlisted candidates will also receive a contribution towards the development or budget of their next live theatrical show. The competition is a direct response to the devastating impact coronavirus has had on the performing arts industry.
Colman and South Of The River partner Ed Sinclair said: "We're delighted to be able to offer a new outlet for the thwarted creative energies of our brilliant writer-performers and look forward to discovering and supporting some amazing new talent."
Sister executive producer Naomi de Pear added: "We hope this scheme, in some small way, can be an outlet for some of the incredible talent that has had opportunities snatched away this year. So if you're currently driving your flatmates/partner/mother/ grandad/ kids potty with your one-person show this is the place for you. It's the spirit of live comedy and theatre and the intensity of writer-performer driven work that makes it so special so don't hold back."
source: deadline.com – Olivia Colman's South Of The River & Sister Launch Comedy Writer-Performer Competition; Phoebe Waller-Bridge Among Judges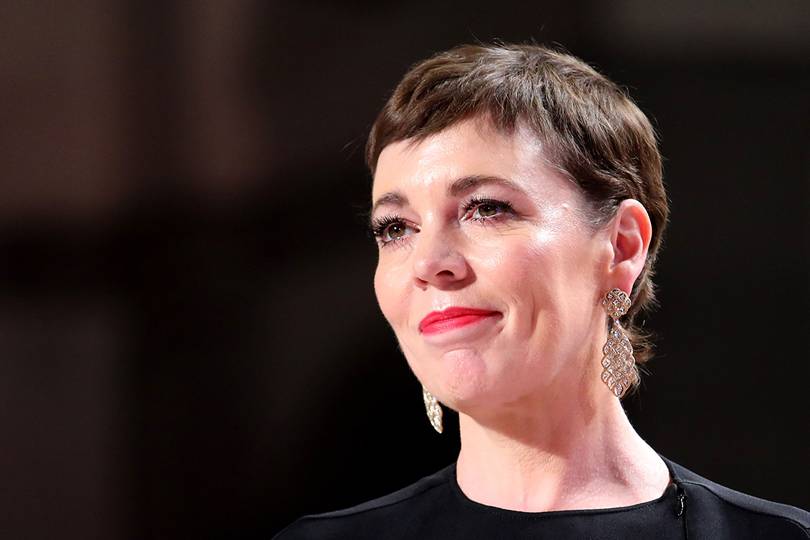 You may know her best as an Oscar-winning actress, acclaimed for her roles in The Favourite and The Crown, but national treasure Olivia Colman has added a new string to her bow – taking off her Queenly garb to collaborate with the Kanneh-Mason family on their new album.
The gifted group of seven siblings, who range between 11 and 24-years old, consists of Isata, Braimah, Sheku, Konya, Jeneba, Aminata and Mariatu. Sheku may be familiar to royal fans as the young cellist who made waves with his moving performance at the Duke and Duchess of Sussex's wedding in 2018.
For those expecting Colman to showcase previously unknown operatic skills, however, it's worth noting that she's speaking, rather than singing, on the new album. It features brand-new poems from renowned author Michael Morpurgo, read by the author himself, with the help of Colman. Morpurgo reads the role of Grandpa, for example, in his Grandpa Christmas story, with Mariatu, the youngest Kanneh-Mason, playing his granddaughter.
Recorded at London's famed Abbey Road Studios, the Kaneh-Masons have brought new life to the musical suite, 'Carnival of the Animals', by French composer Camille Saint-Saëns, which is interspersed with readings. As well as Morpurgo and Colman lending a hand, guest musicians joined the family to complete the ensemble for the suite.
The album also includes the Kanneh-Masons' own arrangement of Bob Marley's Redemption Song, paying tribute to the artist 40 years on from the song's original release in 1980. Special artwork was commissioned from illustrator Emma Chichester Clark, who created a whimsical world of friendly animals, keeping the seven Kanneh-Mason siblings and their instruments company.
Morpurgo said of the Kanneh-Masons: 'These young people are remarkable, not because they are young, not because they are the seven siblings from one family, but simply because they make magnificent music together, and it is evident they love doing it. Hear them and you know it. See them and you know it.'
The Kanneh-Masons commented: 'This album has grown from our passion as a family for making music together. This has been a heart-breaking time for musicians and performing artists. We want to share our love of music and our passion for communication. As young children, the power of combining music with storytelling is truly magical and we are honoured to have collaborated with Michael Morpurgo, Olivia Colman and the wonderful musicians who joined us, to create music that celebrates our connection with the natural world. Together, we want to inspire children and adults to listen more closely, to value our world and all the diversity within.'
source: tatler.com – Olivia Colman makes classical album debut with the Kanneh-Mason family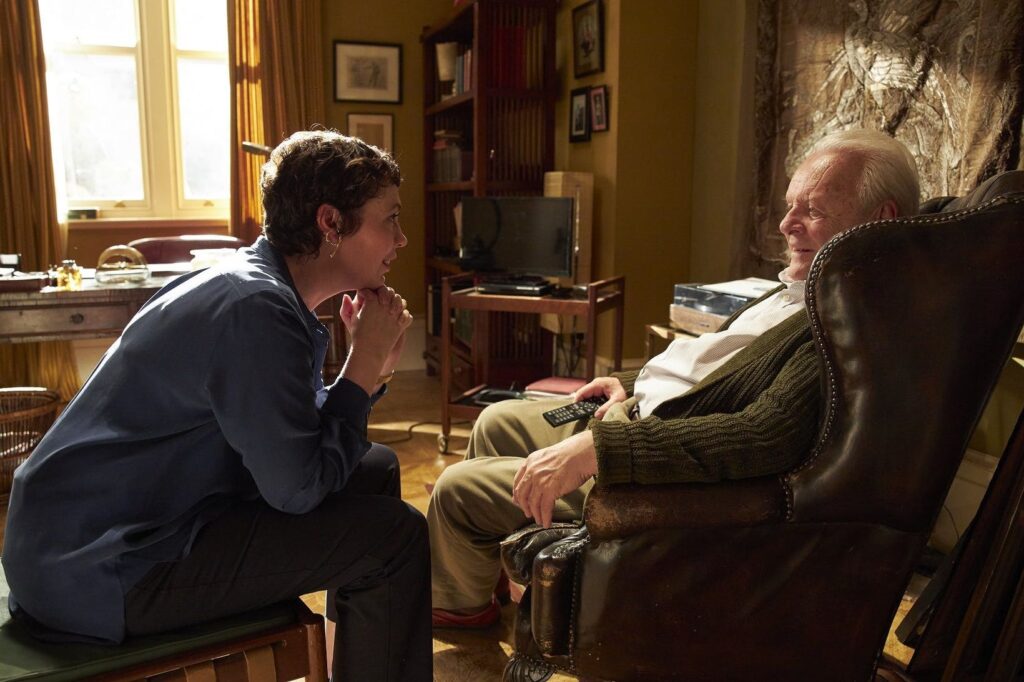 If there's anyone who knows how to captivate us with the subtle and magnificent power of performance, it's Olivia Colman.
One of Britain's best-loved actors drew us in with a series of pitch-perfect roles in Peep Show, Broadchurch, The Queen, The Night Manager – and of course, her Oscar-winning turn in 2018 period comedy The Favourite.
Clearly, this is a woman who knows how to get under an audience's skin with raw, emotive and inherently believable storytelling.
So it's music to our ears to hear that Coleman's performance in a new film about a father's struggle with dementia is being hailed as one of her greatest yet. The trailer for the drama has just been released, offering a glimpse of what the film critics are so excited about.
The Father, based on an award-winning French play of the same name, sees Colman play Anne, the daughter of larger-than-life Anthony (Anthony Hopkins), who is suffering a slow and baffling decline from dementia.
Anthony's battle with the degenerative illness is all the more gut-wrenching because of the kind of charming, cantankerous and ebullient person that he is. The audience sees first-hand his frustration at the worried reactions of those around him, including his daughter (Colman), his nurse (played by Imogen Poots) and a third woman (Olivia Williams) who appears to become his daughter.
"The way you keep looking as if something is wrong, everything is fine," he snaps at his daughter at one point, as she herself is heard saying: "I saw it in his eyes, he didn't know who I was. It was like I was a stranger to him."
The new film is written and directed by French novelist Florian Zeller, who also wrote the play. But those expecting a one-dimensional drama about the tragedy of memory loss are in for a surprise.
As well as drawing back the curtain on the more heartbreaking aspects of dementia, The Father brings moments of farcical comedy in the mix  – along with a thriller-esque feel of unreality. The viewer is invited to experience dementia from an inside perspective, so they are never really sure whose version of reality is correct, or where/in whom danger lies.  
Amid this creeping sense of unease, Colman takes commanding lead as a woman who is struggling to balance the demands of her increasingly erratic father with her own life, and her relationship with husband and maybe-bad guy Paul (Rufus Sewell).
The play on which The Father is based won the prestigious Molière award; an honour that the film version now seems likely to emanate. After airing at Sundance earlier this year, several critics tipped  Zeller's adaptation for Oscar success next year (LA-based critic and writer Donny Sheldon hailed Colman's performance as "the most empathetic, heartfelt work of her career"). 
Just under a million people suffer from dementia in the UK according to Alzheimer's Society, and that figure is set to rise to 1.6 million by 2040.
With the condition still widely misunderstood and coated in confusion – not least from the perspective of those who have it, and their loved ones – The Father plays an important role in driving the narrative around dementia forward (and in that sense, it's not dissimilar to Emma Healey's hit thriller novel Elizabeth Is Missing, which was also based on a protagonist with dementia).
One thing's for sure: with the powerhouse duo of Colman and Hopkins at the helm, this twisty and harrowing film is sure to be top of your watch list when it comes out in 2021.
Do you need support with a loved one suffering from dementia? Get expert help and guidance at DementiaUK 
Source: stylist.co.uk – Olivia Colman's moving performance in a new film about dementia may be her most powerful yet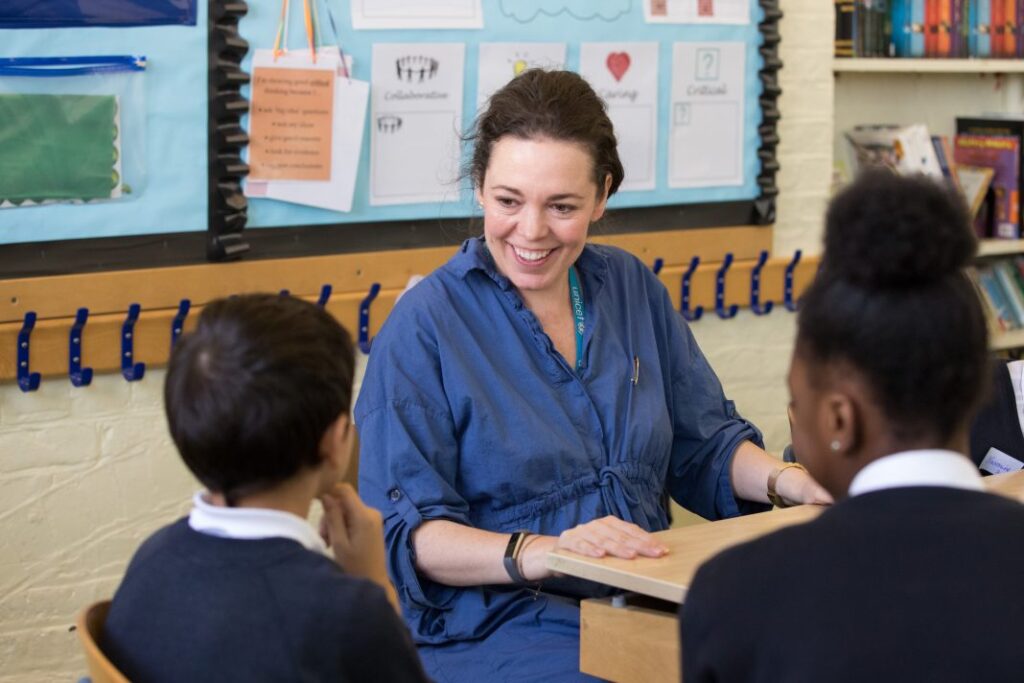 OLIVIA has been a committed supporter of Unicef UK since 2015, helping to raise awareness and funds for Unicef's work supporting children and families around the world.
She has supported campaigns for children affected by conflict in Syria, as well as leading many successful appeals, more recently for the children of Yemen and as part of Soccer Aid for Unicef in 2019, the same year she became an official Unicef UK Ambassador.
During this time, Olivia has also visited schools in the UK to highlight the work Unicef is doing to create safe and inspiring places for children to learn.
Sacha Deshmukh, Executive Director of Unicef UK said:
"Over the past five years, Olivia has shown an incredible dedication to children around the world, demonstrating an ongoing passion to support Unicef's work addressing the needs of the world's most vulnerable children and young people. I am thrilled that as Unicef UK's President Olivia will be able to be an even more powerful voice on behalf of children around the world at a time when Unicef's work is more important than ever."
Olivia Colman said:
"I feel honoured to be taking on this role at Unicef UK, a charity I am so committed to and passionate about. The scale of the work Unicef delivers never ceases to impress me: supplying vital medical equipment, supporting health, water, education and social services for children around the world. I can think of nothing more important than keeping children healthy and happy, something which is even more important now that children's lives are being impacted by the coronavirus pandemic. Ultimately Unicef provides hope as we seek to protect children now and build a better future together and I am excited to be part of that."
Olivia will take up her appointment as President of Unicef UK with immediate effect.
Source : charitytoday.co.uk – Unicef UK announces Olivia Colman CBE as new President