news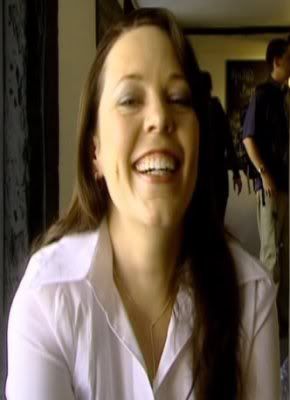 The second series of ACCUSED, Jimmy McGovern's drama for BBC One, starts filming with Anne-Marie Duff, Olivia Colman, John Bishop, Robert Sheehan, Sheridan Smith and Thomas Brodie-Sangster in leading roles.
Anne-Marie Duff (Shameless, The Virgin Queen), Olivia Colman (Rev, Peep Show), John Bishop (Route Irish, Skins), Robert Sheehan (Misfits), Sheridan Smith (Love Soup, Two Pints Of Lager And A Packet Of Crisps), Thomas Brodie-Sangster (Nanny McPhee, Love Actually), Joe Dempsie (Skins, Fades), Josh Bolt (The Be All And End All) and Oliver Lee (Waterloo Road, Wired) are cast in the second series of Accused, which focuses on a different crime and punishment story each week, and starts filming this month in and around Manchester.
The first episode to film stars Anne-Marie Duff and Olivia Colman. They are mothers trying to do right by their sons and their community in a battle against guns and crime. Their sons are played by Thomas Brodie-Sangster and Oliver Lee. The episode opens on an estate where the funeral of a young drug dealer is about to take place. His gang leader, Riley played by Joe Dempsie, has instructed local shops to stay closed and show respect or there will be consequences.
The women's lives and the lives of those they love will never be the same again. The episode is written by Carol Cullington (Brookside, Emmerdale) and Jimmy McGovern.
The next episode to shoot stars Robert Sheehan as a teenager called Stephen. He is convinced that the palliative care nurse Charlotte, played by Sheridan Smith, who is assigned to look after his mother, has a very different agenda. Stephen becomes increasingly paranoid about the welfare of his younger brother Dom played by Josh Bolt and is at odds with his father, Peter, played by John Bishop.
But is Stephen stricken by grief or by something else? This episode is written by Danny Brocklehurst (Exile, The Street) and Jimmy McGovern.
Accused was re-commissioned by BBC One Controller, Danny Cohen, and Ben Stephenson, Controller of Drama Commissioning, and is executive produced for the BBC by Polly Hill, Head of Independent Drama. Sita Williams is the producer and she executive produces with Jimmy McGovern and Roxy Spencer for RSJ Films. The series directors are David Blair (The Street, Accused) and Ashley Pierce (Downton Abbey).
The first two episodes of this new four-part series will film before Christmas. The second two episodes complete filming in February 2012. Further details and casting to come.
Source: daemonstv.com – Accused starts filming second season for BBC one