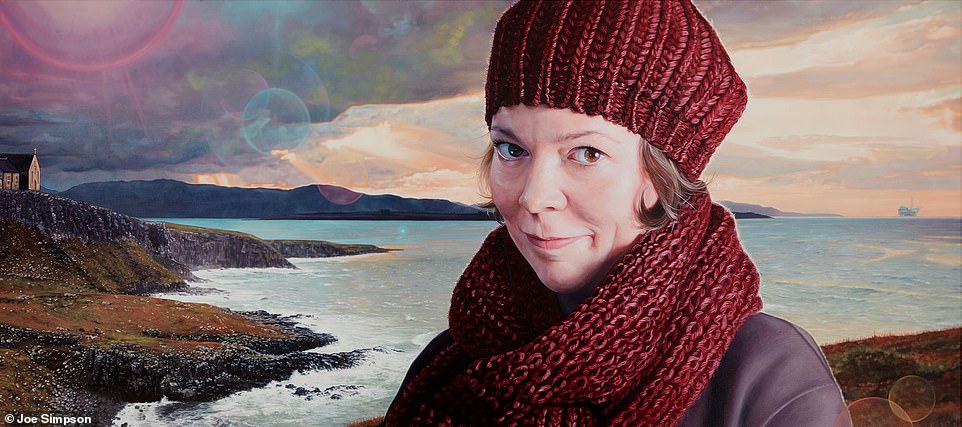 Hollywood producers are yet to cast Eleanor Tomlinson in a remake of The Great Escape. But the actress has taken matters into her own hands.
The star, best known as Poldark's Demelza and most recently seen in the BBC adaptation of The War of the Worlds, chose Steve McQueen's daring wartime hero Virgil Hilts when asked by the artist, Joe Simpson, to name her dream role.
The result will be on display in ACT, a new exhibition featuring portraits of 10 actors in the roles they wish they had played.
Among them are Matt Lucas as Don Lockwood in Singin' In The Rain, Paddy Considine as Randle McMurphy in One Flew Over The Cuckoo's Nest, Gugu Mbatha-Raw as Cleopatra and Olivia Colman as Bess in Breaking the Waves.
Michael Sheen said he had played all of his dream roles already. Instead, he opted to be painted as Max, the little boy in Maurice Sendak's children's book, Where The Wild Things Are.
Initially, Tomlinson did not choose The Great Escape. Simpson explained: "Originally she wanted Gone With The Wind, because she loved Scarlett O'Hara. I was just about to get cracking and she had a change of mind and said she'd done so much period drama – she was constantly in frocks, and she wanted to do something different."
Lucas had planned to be the title character in Annie, the musical, before settling on Singin' In The Rain.
The project has taken Simpson five years in total. Persuading famous names to take part was the first challenge. His first sitter was Considine, who was a friend of a friend. Considine then introduced him to Colman, as the pair had worked together.
"It was 2015, so it was pre-Oscars [Colman won the best actress award last year] but she was still pretty big. It was very nice to get a voicemail message from her out of the blue, saying she was interested."
Others were contacted via their agents, or via social media: Simpson approached Sheen on Twitter, sending him a picture of the Considine portrait and inviting him to take part. Sheen responded immediately.
"Some people were hesitant, and in the beginning it was a bit of an unknown," Simpson said. But all the actors who took part embraced the idea. In the case of Colman and Breaking the Waves, Lars von Trier's bleak 1996 film, she told Simpson that "she had only seen it once but it had a huge emotional impact on her and she couldn't stop thinking about it".
After discussing the character and how the actors wanted to be depicted, Simpson photographed them with costumes and props.
He then added the backdrops using Photoshop on a computer screen, before going into the studio and painting them in oils.
The results are "like a film still from a film that doesn't exist", Simpson said. "These are the most researched pieces I've worked on, where I study each role and create a scene from scratch – which includes making costumes, referencing cinematography, genre conventions and character profiles and visiting authentic locations – all to build a single frame story."
It also deepened his knowledge of film, as he had to watch each one several times: "Embarrassingly, I had never seen Singin' In The Rain."
The show opens at Stockport War Memorial Art Gallery on January 25 and will travel to Theatre Clwyd, North Wales and Alfred East Art Gallery, Kettering.
Simpson has been in discussions with Phoebe Waller-Bridge and Dame Judi Dench about further portraits for the ACT project.
Source: telegraph.co.uk – stars pose for paintings in their dream roles