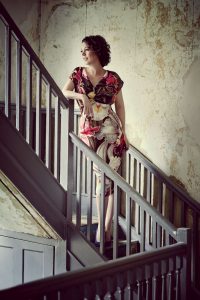 There will be a new queen in town when Olivia Colman replaces Claire Foy on season three of Netflix's The Crown.
Charting the life and times of the Windsor dynasty, The Crown season three will tackle a time jump for the biographical drama, and include a whole new cast.
Speaking to Radio Times, Colman revealed that she was nervous to take over from Foy to play the country's longest-reigning monarch.
"She was just very supportive," confirmed Colman. "She said I'll have a lovely time, everyone on it is amazing; the voice coaching is impeccable… I'm just full of fear because you don't want to be the one who screws it up."
But it sounds like Foy is more than happy to leave behind some handy hints, as Colman added: "She's lovely, and she said I can call her anytime."
Foy has already passed her judgement on the casting, and thankfully, Colman's fear seems to be equally outweighed by her excitement to take on the iconic role of Queen Elizabeth II.
"I have remained ridiculously excited since. I'm trying to be cool," the Broadchurch and Murder on the Orient Express star said.
"My agent was trying to be subtle, not knowing who was in the car with me, and she went, 'It's something about a tiara', and I went 'Oh, it's The Crown!'"
Foy will leave after season 2, leaving Colman as an older version of the Queen in season 3 and 4 of the The Crown.
With six seasons expected from Peter Morgan's historical heart-warmer, it's expected that Colman will portray Elizabeth II in the middle of her life.
But with season 2 of The Crown still yet to hit the streaming giant, fans of the show will have to wait until 2019 before they can see Colman pick up the sceptre.
The Crown returns for its second season on Netflix on Friday, December 8.
Source: digitalspy.co.uk – Olivia Colman admits she's scared to replace Claire Foy for the Crown season 3