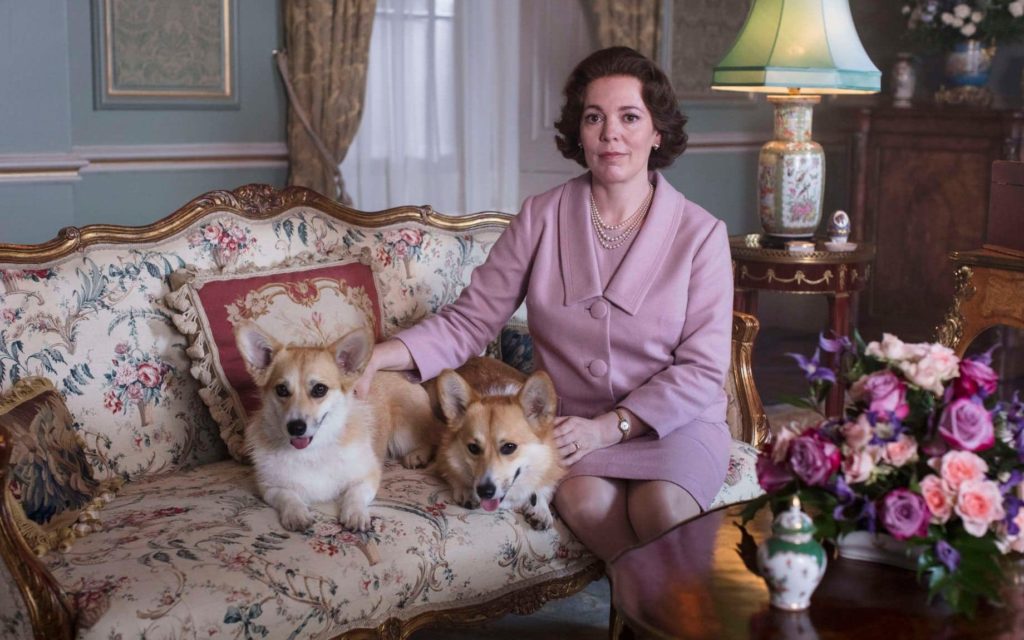 She has an Oscar, a Bafta, a CBE and – if modesty allowed – files full of rave reviews.
If Olivia Colman, actor and current national sweetheart, needed to be brought back down to Earth, it seems a day of playing the Queen might do the trick.
Colman, who is taking over from Claire Foy in the new series of The Crown, has admitted her attempts to mimic the Queen's voice with the show's "amazing" voice department had initially fallen flat.
"Once you start going through it, you realise that every syllable in every word…you've got it wrong," she said.
Following in the footsteps of Foy on the Netflix show, she joked, was therefore "horrendous", adding: "Everyone loves Claire Foy, so I have got the worst job in the world at the moment."
Of her role playing one of the world's most famous women, she said: "It's the same as any classical play you do — everyone will have already played that part before.
"The first week, I did feel myself trying to do Claire impressions. 'What would she have done?'"
Colman has joined the third series of The Crown along with an entirely new main cast, with Tobias Menzies playing the Duke of Edinburgh, Helena Bonham Carter as Princess Margaret, Josh O'Connor as Prince Charles and Emerald Fennell as the then-Camilla Parker Bowles.
Future series, to be cast as the characters age, could see Dame Helen Mirren return to the role of Queen for Netflix as writer Peter Morgan told Entertainment Weekly she "loves the show".
The third series, broadcast from November 17, will begin in 1964 and cover events including the unmasking of the Queen's art adviser Anthony Blunt as a Soviet spy, the Aberfan disaster and the moon landings. 
Asked whether viewers would accept the new cast, Morgan said: "It's a bit like changing contact lenses. I think it takes you about five minutes to get used to it."
The plot will move away from the marriage of the Queen and Prince Philip, actors said, with Colman telling the US magazine: "Between them they're more settled, aren't they? Slightly more mature, they've got all of their children now. It's more external factors that are bothersome."
Scandal will instead focus on Princess Margaret and Lord Snowden, played by Ben Daniels. 
"They're such extraordinary people," said Daniels, "Completely addicted to each other. Even right up until the minute they were getting divorced, they still had a really strong physical relationship.
"People often said that it was like foreplay for them, having a big row. They would have these huge rows and then amazing sex."
The full interview is available in Entertainment Weekly.
Source: telegraph.co.uk – The Crown's Olivia Colman on attempting Queen's accent: 'Every syllable in every word, you've got it wrong'