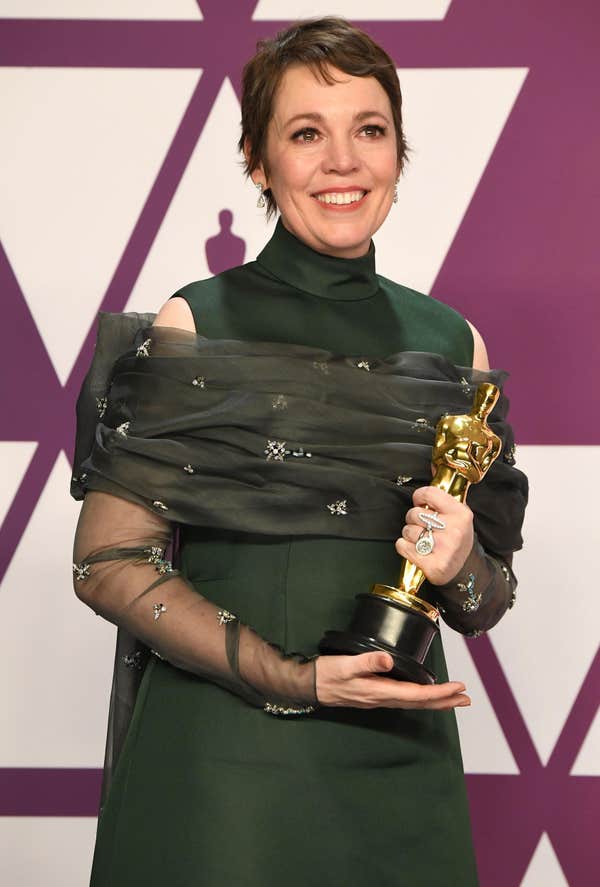 Olivia Colman is "thrilled" that there are now more roles for actresses in their forties, and believes audience power is behind the change.
The star, 45, won an Oscar in February for playing Queen Anne in The Favourite, and many of her most acclaimed roles — including in Phoebe Waller-Bridge's Fleabag, BBC's The Night Manager and ITV's Broadchurch — have come later in her career.
Colman said she was "grateful" that she has had to work for her success, saying: "It's been a long, slow road, but I feel very blessed.
"I've always worked — apart from the first couple of years, but I'm also grateful for that because it teaches you to push."
She added: "There are more roles now for women in their forties, and the roles get more interesting because they lean on that experience. It used to be over once you're passed the ingenue thing, but those voices are being heard now.
"People go, 'I want to see myself depicted [on screen], because I'm the one in charge of the remote control and I'm paying the bills.'
"Love doesn't just belong to people in their twenties. I'm thrilled those parts have come around for me."
Colman also revealed that she often does not conduct in-depth research when preparing for a part. She said: "Otherwise, I think, you're throwing too much in. The work has been done for you if it's a good writer. I think, 'What could I possibly find out that the script hasn't already told me?' "
Source: standard.co.uk – Olivia Colman: People power has given actresses more roles over 40