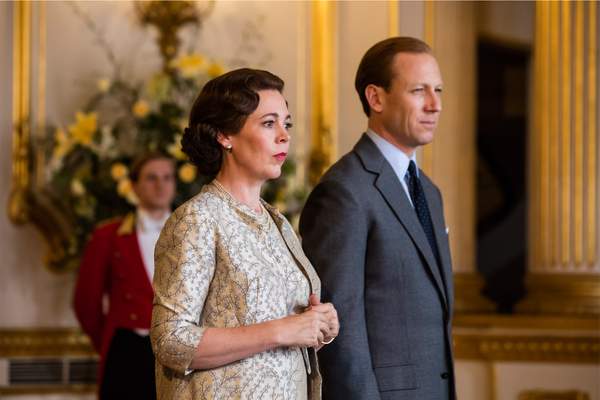 Olivia Colman has revealed that she accidentally falls into a Cockney accent while playing Queen Elizabeth II on the set of The Crown.
The Oscar-winning actress has taken over the royal mantle from Claire Foy for the Netflix hit's third and fourth season, and admitted that the show's voice coaches provide indispensable assistance when she goes "off in the wrong direction."
"Playing the Queen is not all me. You have an awful lot of assistance," she told Metro.
"There is an amazing voice department who are always there and who whisper vowel sounds and things because I keep going off.
"Weirdly I feel like her voice is quite close to Cockney, which is quite hard to explain, and I can feel myself going off in the wrong direction."
The 45-year-old went on to reveal that her "amazing movement coach Polly" has helped her out with the intricacies of royal protocol, giving her "little tricks to remember how you are meant to stand."
She explained that she has been watching "lots" of old videos of the Queen in order to prepare for the role, telling the paper that "the research department search for all the footage there has been and send it you."
Colman will be joined by a new cast of on-screen royals as the show's action moves into the 60s and 70s, with Helena Bonham Carter set to play the Queen's younger sister Princess Margaret and Tobias Menzies taking over from Matt Smith as Prince Philip.
Source: standard.co.uk – Olivia Colman accidentally slips into Cockney accent while filming The Crown