the crown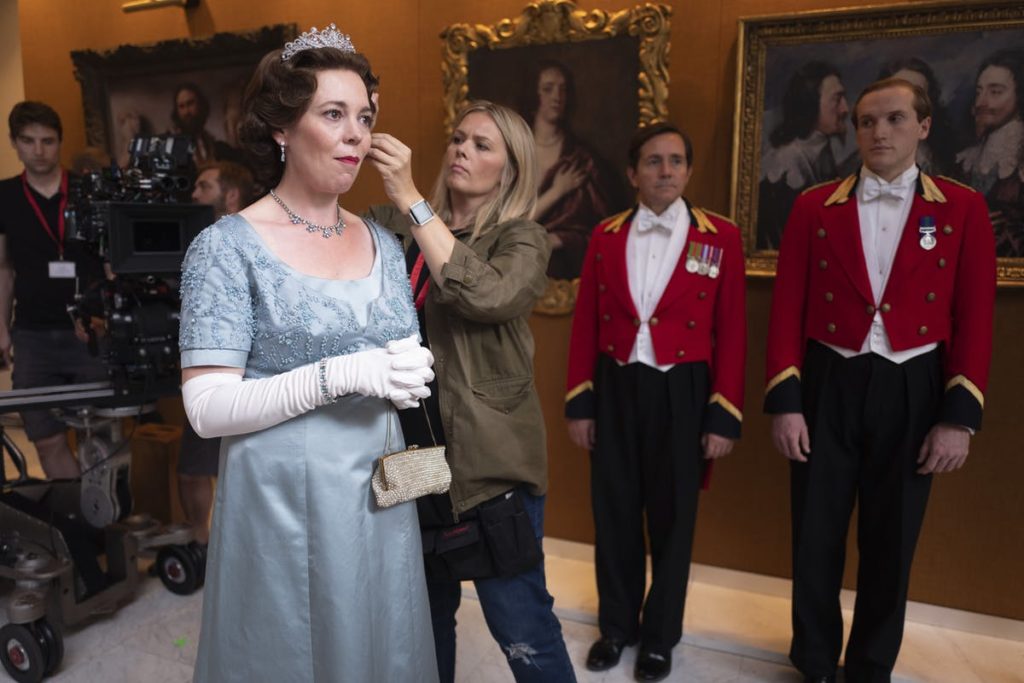 The Crown is back! The drama series, which follows the life of Queen Elizabeth II, comes back on November 17th on Netflix, with lots of news – including the planned changes in the cast. Claire Foy, who garnered significant acclaim for playing Elizabeth in her early years on the throne, leaves the post for Olivia Colman, who won the 2019 Best Actress Oscar for playing a different queen (Anne) in The Favourite and was a recent Emmy nominee for her role in Phoebe Waller-Bridge's comedy Fleabag.
In season three, which focuses on 1964-1977, Queen Elizabeth II (Olivia Colman) and her family struggle to meet the challenges of a rapidly changing Britain. From cold war paranoia to the jet-set and space-age, the season follows the royals as they navigate the flamboyance of the swinging '60s and the long hangover of the 1970s. Ever-present is the need to adapt to a new world, more liberated but also more turbulent.
On the show, Olivia Colman's similarities to Queen Elizabeth are striking, as are those of Helena Bonham Carter to Princess Margaret. To uncover the secrets behind these transformations, L'Officiel spoke to Cate Hall, the makeup and hair designer for the series.
(Photos: Disclosure)
What was your initial reaction when you were called to work on this third season of The Crown?
It was obviously a dream come true. It's the kind of thing I've always wanted to do, especially with reference to historical periods and with characters so real that they were part of contemporary British history. But I joined in to replace Ivana Primorac, which is incredible but also comes with a lot of pressure and anxiety.


What is the research, preparation, and attention to detail like in order to create the looks of the series? What was it like to dive into that?
I am very thorough with work and have always been a fan of The Crown just for that. So for me, actually, research is part of who I am and what I like to do. I had just had a baby, so I was on maternity leave and spent four months working part-time. The research was done while breastfeeding all night, so it was kind of crazy in the world of The Crown.


And specifically with Olivia's work to become the queen in such a striking look…can you tell us how it went?
The most iconic element we know of the queen is the shape of her hair, which hasn't changed for sixty years. So the most important thing was to establish the hair shape for the 1960s. The wig contains at least three or four different colors of real human hair, made by Alex Rouse. We had to take a lot of weight out of our hair to give it a kind of lightness over the previous period, because part of the character's achievement is not just the obvious type, it's the queen, but it's how the queen behaved from 1964 to 1977 with as few fake devices as possible.
(Photos: Disclosure)
Now, talking about the wigs and their variety, are different wigs worn for different occasions, even for the same character, or are they the same?

We have repeated wigs for all the main characters because we depend so much on the schedule of the day. Sometimes the scene is rainy, and the wig is wet. To get it back takes time, so we always have some extra ones.

And roughly how many wigs would you say you worked on for this third season?
I did the math here and I think it was about 47. And that includes repeated wigs and partial wigs for backup terms.

What about Princess Margaret. How did you create her hair and style compared to Elizabeth?
Her hair and makeup really relate very well to the narrative in terms of her characters. Elizabeth is all about consistency, sameness, and reliability, and basically her hairstyle doesn't really change. The type of development and change is very subtle. While Margaret was in fashion, she followed the arts and culture and changed her hairstyle and makeup regularly. So we were able to approach Helena's character with a little more versatility and a little more variety.
(Photos: Disclosure)
How was it for you to work with Olivia Colman and create this new Elizabeth?
Magic! Olivia is extremely instinctive in her acting and she had absolute confidence in my work. To Olivia, it seems that this moment of makeup and hair is very valuable as a process for her to get into character.

And was Helena Bonham Carter like that too?
No. Helena is a very different actress. And it's interesting because it's fascinating, it's one of the unique privileges of our role: watching actors transform into their characters. Helena had many opinions and ideas of things to try because she loves to get involved in everything. Margaret goes through a lot at this time and Helena was excited to transform, to test contact lenses, to test different wigs.
Is there any makeup, hair, or overall look that you are most proud of this third season?
Several! But I'm really proud of how Olivia has aged very subtly from beginning to end of the season. Suddenly, she is this much more mature queen in the 1970s.
(Photos: Disclosure)
(Photos: Disclosure)
Source: lofficielusa.com – The Secrets to Olivia Colman and Helena Bonham Carter's Transformation for 'The Crown'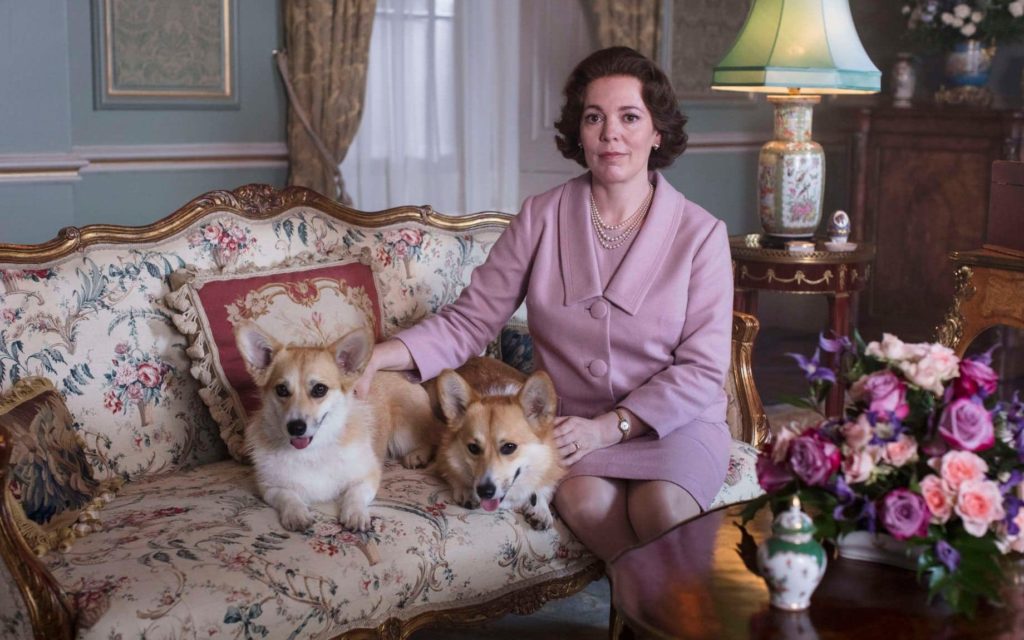 She has an Oscar, a Bafta, a CBE and – if modesty allowed – files full of rave reviews.
If Olivia Colman, actor and current national sweetheart, needed to be brought back down to Earth, it seems a day of playing the Queen might do the trick.
Colman, who is taking over from Claire Foy in the new series of The Crown, has admitted her attempts to mimic the Queen's voice with the show's "amazing" voice department had initially fallen flat.
"Once you start going through it, you realise that every syllable in every word…you've got it wrong," she said.
Following in the footsteps of Foy on the Netflix show, she joked, was therefore "horrendous", adding: "Everyone loves Claire Foy, so I have got the worst job in the world at the moment."
Of her role playing one of the world's most famous women, she said: "It's the same as any classical play you do — everyone will have already played that part before.
"The first week, I did feel myself trying to do Claire impressions. 'What would she have done?'"
Colman has joined the third series of The Crown along with an entirely new main cast, with Tobias Menzies playing the Duke of Edinburgh, Helena Bonham Carter as Princess Margaret, Josh O'Connor as Prince Charles and Emerald Fennell as the then-Camilla Parker Bowles.
Future series, to be cast as the characters age, could see Dame Helen Mirren return to the role of Queen for Netflix as writer Peter Morgan told Entertainment Weekly she "loves the show".
The third series, broadcast from November 17, will begin in 1964 and cover events including the unmasking of the Queen's art adviser Anthony Blunt as a Soviet spy, the Aberfan disaster and the moon landings. 
Asked whether viewers would accept the new cast, Morgan said: "It's a bit like changing contact lenses. I think it takes you about five minutes to get used to it."
The plot will move away from the marriage of the Queen and Prince Philip, actors said, with Colman telling the US magazine: "Between them they're more settled, aren't they? Slightly more mature, they've got all of their children now. It's more external factors that are bothersome."
Scandal will instead focus on Princess Margaret and Lord Snowden, played by Ben Daniels. 
"They're such extraordinary people," said Daniels, "Completely addicted to each other. Even right up until the minute they were getting divorced, they still had a really strong physical relationship.
"People often said that it was like foreplay for them, having a big row. They would have these huge rows and then amazing sex."
The full interview is available in Entertainment Weekly.
Source: telegraph.co.uk – The Crown's Olivia Colman on attempting Queen's accent: 'Every syllable in every word, you've got it wrong'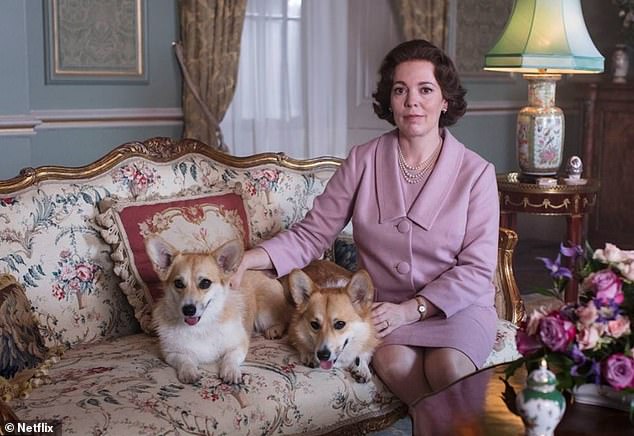 The Crown star Olivia Colman seemed right at home with Her Majesty's beloved Corgis as she posed for a first look snap with the pooches.
The acclaimed actress, 45, will take on the role of Queen Elizabeth II for the third and fourth series of the Netflix drama, which will transition into the 1960s and 70s when it finally returns in November.
A dog owner herself, Olivia was the spitting image of the Queen as she sat alongside the iconic royal dogs for the image.
Olivia seems to have won over the toughest critics as she took over the role of Queen Elizabeth from Claire Foy, as the corgis seem right at home in the Palace setting.
The Oscar winner seems far more comfortable working with the dogs than predecessor Claire, who admitted in 2017 she would bribe them with cheese.
She told Vanity Fair: 'Oh my god—the corgis. I'm not much of a dog person, to be perfectly frank.
'I really loved them, but they're just, in general . . . the corgis are odd. They love cheese, like cheddar cheese.' 
The Crown is finally set for a return to screens in November after over two years away, after actor Tobias Menzies appeared to let slip the air date last month.
Speaking to Jo Good on BBC Radio London, the actor said: 'We shot season three and that starts in November.'
This release date would fall into line with Netflix's previous confirmation that Series Three would be released 'in the latter half of 2019, ' which had been reported by Deadline in April.
Tobias is set to take over the role of Prince Phillip from Matt when series three of The Crown moves into the 1960s and 70s, and will depict historic moments such as the 1966 Aberfan disaster, and the first miner strikes between 1972 and 1974.
A key story that will centre around Prince Phillip will be the 1969 Apollo 11 Moon Landing, which is viewed by many as one of the most pivotal moments of the 20th Century.
The Durrells' Josh O'Connor will take over the role of Prince Charles as he grows into a young man, and will set the stage for his later marriage to Princess Diana through his early romance with Camilla Parker-Bowles (to be played by Emerald Fennell.)
Helena Bonham Carter will play Princess Margaret. Fans will get to see the turbulent journey in Margaret and Lord Snowdon's marriage, eventually leading to their split in 1978 – a controversy among the royal family at the time.
Margaret's marriage to Lord Snowdon (to be played by Ben Daniels) was seen by fans in the show's second series, as she fell in love with the dashing aristocrat and decided to marry him in what proved a surprise to some.
Jason Watkins will also take over the role of Prime Minister Harold Wilson, and will see him work closely with Queen Elizabeth II to abolish capital punishment and stop discrimination against women and minorities.
Source: dailymail.co.uk – The crown olivia colman is transformed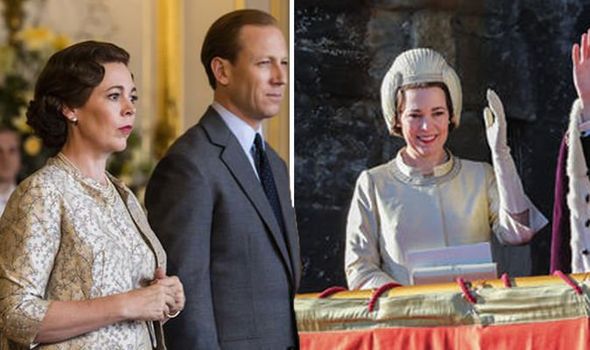 When the Netflix programme returns, it will see a whole new cast take on the roles of Queen Elizabeth II, her family and those around her.
The third and fourth series, which are reportedly being filmed back-to-back, will cover the years 1964 to 1976.
But when will The Crown viewers finally be able to watch the third series?
It may be disappointing news for some fans as it appears as though series three is not yet completed.
Netflix has confirmed to Gold Derby that The Crown will not be competing in the 2019 Emmy Awards as it not submitted its third series for consideration.
With the Emmy entry deadline set at May 31, it looks as though the episodes for the third series will not be completed in time.
The first series was released in November 2016, while the second launched on Netflix in December 2017 so it could point toward a winter release if the third series follows suit.
The programme has previously been nominated at the awards, receiving five nominations at the Primetime Emmys in 2017 and six in 2018.
John Lithgow won the Outstanding Supporting Actor in a Drama Series gong for his role as Winston Churchill in episode Assassins in 2017 while lead Claire Foy picked up the prize for Outstanding Lead Actress in a Drama Series in 2018 for her work in Dear Mrs. Kennedy.
Meanwhile, the 2018 ceremony also saw Stephen Daldry win the Outstanding Directing for a Drama Series award in 2018 for the episode Paterfamilias.
Olivia Colman is taking over the role left vacant by Claire Foy following her Best Actress Oscar win for playing another royal, Queen Anne in The Favourite.
Meanwhile, her husband Prince Philip will now be portrayed by Game of Thrones star Tobias Menzies.
Helen Bonham Carter, who is no stranger to playing royal roles, will take on the part of the Queen's sister, Princess Margaret.
While Prince Charles appeared a child in series one and two he will be moving into adulthood in the new season, this time played by Josh O'Connor.
Fans will also see Camilla Parker Bowles enter his life in the form of actress Emerald Fennell.
Producer Suzanne Mackie confirmed in 2017 at the Radio Times & BFI TV Festival that viewers will meet a young Camilla.
"Peter [Morgan, the show's creator] is already talking about the most wonderful things. We start meeting Camilla Parker Bowles in season three," the executive explained.
She added: "We have to be honest, season three and four are being mapped out and the closer the history comes – I now can say, 'God, I know exactly what I was feeling when that happened, I remember that and I remember this.' That's so exciting.
"But there's a responsibility to it that you ought to do it properly and there's where the weight comes, not from seven years but we've got to keep being great."
The Crown is expected to return to Netflix later this year.
Source: express.co.uk – The Crown season 3 spoilers: Netflix teases launch date for third series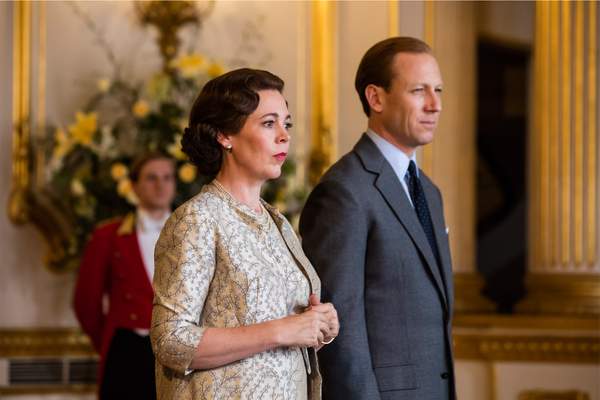 Olivia Colman has revealed that she accidentally falls into a Cockney accent while playing Queen Elizabeth II on the set of The Crown.
The Oscar-winning actress has taken over the royal mantle from Claire Foy for the Netflix hit's third and fourth season, and admitted that the show's voice coaches provide indispensable assistance when she goes "off in the wrong direction."
"Playing the Queen is not all me. You have an awful lot of assistance," she told Metro.
"There is an amazing voice department who are always there and who whisper vowel sounds and things because I keep going off.
"Weirdly I feel like her voice is quite close to Cockney, which is quite hard to explain, and I can feel myself going off in the wrong direction."
The 45-year-old went on to reveal that her "amazing movement coach Polly" has helped her out with the intricacies of royal protocol, giving her "little tricks to remember how you are meant to stand."
She explained that she has been watching "lots" of old videos of the Queen in order to prepare for the role, telling the paper that "the research department search for all the footage there has been and send it you."
Colman will be joined by a new cast of on-screen royals as the show's action moves into the 60s and 70s, with Helena Bonham Carter set to play the Queen's younger sister Princess Margaret and Tobias Menzies taking over from Matt Smith as Prince Philip.
Source: standard.co.uk – Olivia Colman accidentally slips into Cockney accent while filming The Crown
There was the meeting of two different kinds of royalty at the BAFTAs last night, as treasured star of stage and screen came face-to-face with The Duchess of Cambridge.
Olivia Colman had triumphed at the awards, scooping Best Actress for her role as Queen Anne in The Favourite, when she met actual royalty in the shape of Kate Middleton, who couldn't be happier to meet the actress.
The 37-year-old Duchess was once again the picture of elegance, wearing an Alexander McQueen white dress that was an one-shoulder affair, topped off by Princess Diana's earrings.
Olivia Colman proved to be a popular winner at the 72nd annual British Academy of Film and Television awards and there was a look of mutual admiration as she spoke to Kate after winning her award.
There was a lot of pleasure taken by royal watchers in Kate wearing her late mother-in-law's pearl and silver drop earrings, which Princess Diana had famously worn while accepting the United Celebral Palsy Foundation's Humanitarian of the Year Award in 1995.
She sat in the front row at the awards ceremony, alongside her husband Prince William with many eyes on the £525 Jimmy Choo shoes that glistened as much as the BAFTA awards that were being dished out.
Source: mirror.co.uk – BAFTAs 2019: Olivia Colman given royal approval by beaming Kate Middleton after awards triumph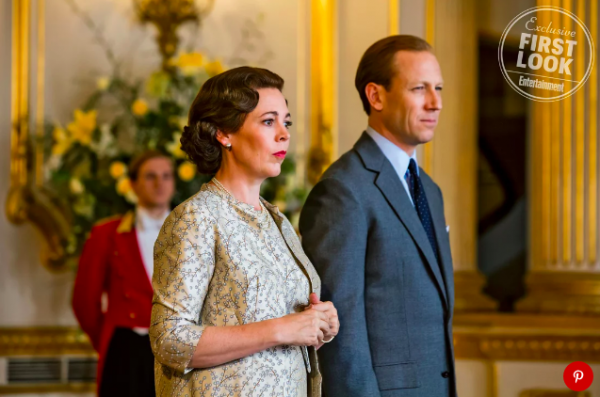 The Crown is changing up its cast when it returns later this year for its third season. As the hit Netflix royal drama moves forward to the middle-years of the Queen's life, Claire Foy, Matt Smith and the rest are out, with Olivia Colman, Tobias Menzies and more filling the roles instead.
Colman, of course, previously played British royalty in The Favourite, in which she starred as Queen Anne and has just received her first Oscar nomination for Best Actress for. Portraying a living queen is obviously a lot more responsibility and comes with more pressure, though, and the star revealed to Town&Country Mag that she tried to keep the worry of impersonating Elizabeth II out of her head when filming.
"You kind of can't think about that, I think… I don't want anyone to watch and go 'she's totally off the mark.'"
Colman went on to say that The Crown makes use of a large team of experts who ensure the series remains as historically accurate as possible. Nailing the Queen's distinctive accent was particularly important for the actress, with the voice department regularly on hand to coach her.
"With the word 'television', there's a way of saying it that's partly historical and partly, she sort of has her own accent… 'telivision,' so it's an 'i' sound. I enjoy all of those. That's that quite fun.
So has The Crown increased Colman's admiration for the Queen? The star revealed that, though she's not personally much of a royalist, embodying the character has definitely left her with an "almost unbearable" amount of appreciation for the monarch.
"Not sure I was ever a monarchist—I wasn't—but the Queen is an incredibly impressive human being," she said. "And I'm slightly obsessed with her. It's grown, it's become almost unbearable now."
Alongside Colman and Menzies, Helena Bonham Carter will be playing the Queen's sister Princess Margaret, Ben Daniels is Margaret's husband Lord Snowden and Jason Watkins will be seen as Prime Minister Harold Wilson. Casting has already begun on season 4, as well, with Gillian Anderson playing Margaret Thatcher.
The Crown season 3 doesn't have a release date yet, but it's likely coming in the back half of this year.
Source: wegotthiscovered.com – Olivia Colman Talks Preparing To Play The Queen In The Crown Season 3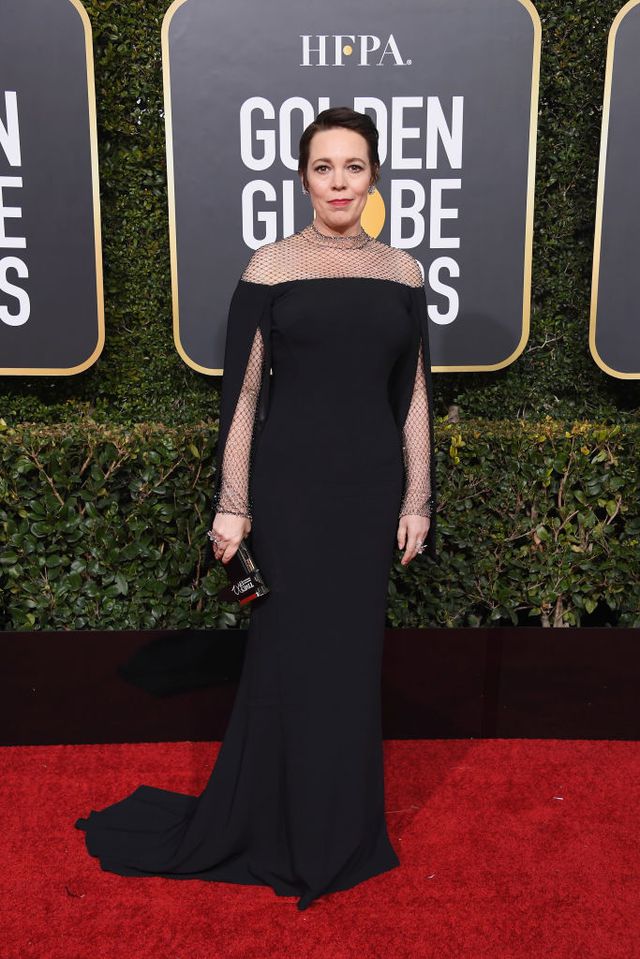 The Crown may not be nominated for any Golden Globe awards tonight (since season three won't arrive until later this year), but the star-studded cast still made a stunning appearance on the red carpet.
Claire Foy, who played Queen Elizabeth in the first two seasons in The Crown, is nominated for Best Performance by an Actress in a Supporting Role in any Motion Picture for her role as Janet Armstrong in First Man. This is the third Golden Globe nomination for Foy, who famously won for her work on The Crown in 2017.
The actress wore a yellow gown on the red carpet.
But Foy isn't the only Queen at tonight's Golden Globe Awards: Olivia Colman, who is taking over the role of Queen Elizabeth next season on The Crown, also made an appearance on the Globes red carpet. Colman is nominated tonight for another regal role: the actress received a Best Performance by an Actress in a Motion Picture – Musical or Comedy nom for her portrayal of Queen Anne in The Favourite.
Colman wore a simple black gown, accented with a fishnet-like, sparkling fabric around her neck and arms.
Here's hoping Foy and Colman meet up during the Golden Globes to take one seriously royal selfie—and maybe to swap a few tips on how to best portray the British monarch.
Source: Townandcountrymag.com – Claire Foy and Olivia Colman Are Queens of the Golden Globe Red Carpet
God save Olivia Colman: Netflix has released a first look image of the new star of The Crown in character as Elizabeth II.
The Broadchurch and Peep Show star may not be doing much in the new photo – she's simply sipping tea with her toast and marmalade – but this sneak peek means that filming has finally begun on the third season of the royal drama, due later this year.
So, what can we expect from Colman's reign? The actor – who replaces Claire Foy – will play the monarch from 1964, with her first season likely to explore the queen's unusually steady relationship with Prime Minister Harold Wilson. Plus, we're likely to see the decolonisation of Africa and the Caribbean, the birth of Prince Edward (March 1964) and a larger role for Prince Charles following his investiture in 1969.
And if you're not already excited enough, here's a reminder that the season three cast also includes Outlander star Tobias Menzies as Prince Phillip, Helena Bonham Carter as Princess Margaret and Jason Watkins as Harold Macmillan.
The Crown season three is set to arrive on Netflix UK in 2019
Source: radiotimes.com – Olivia Colman looks perfectly regal in first photo as Queen Elizabeth in The Crown