golden globes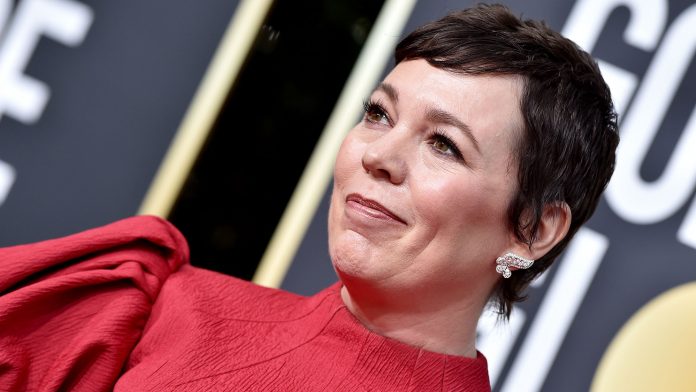 Award season started on Sunday with the Golden Globes, and as has become the norm, actresses used the event to make a political statement, whether on stage – like Michelle Williams defending abortion rights – or on the red carpet, like Olivia Colman.
The Crown actress wore a red dress by Emilia Wickstead, with puffed sleeves and a loose train. But the statement she made was in her jewelry, which you may have completely missed at first glance.
Olivia wore a ring with the ERA 50:50 logo, an organization campaigning for gender equality on the British stage and on screen by 2020.
The winner has voiced lack of representation in the past, recently stating that she "hopes bloody well" that she will pay the same price as her Crown co-star Tobias Menzies, who plays Prince Philip.
She is not the only actress to campaign for equal pay in the United States, with Frances McDormand, Patricia Arquette and Halle Berry all dedicating their Oscar speeches to the issue in previous years.
With the BAFTAs and the Oscars coming up, we can expect a lot more debate, and we are there for that.
Source: mashviral.com – Olivia Colman defended equality with her Golden Globes outfit
British actress Olivia Colman was seen in a sneak peek at her beauty routine before she hit the red carpet at the Golden Globes last night.
The Crown actress, 45, who went on to win a Best Actress gong for her role as Queen Elizabeth in the hit Netflix series, was seen on her hair stylist Marcus Francis and make-up artist Sarah Uslan's Instagram accounts, where they revealed her style secrets.
Taking to Instagram, Sarah Uslan – a former assistant to make up founder Bobbi Brown- wrote: 'Different QUEEN this year but just as fantastic', before adding 'Final touch ups with this Golden Globes nominee and downright amazing woman', revealing the Pat MacGrath Labs make-up she used for her look.
Sarah revealed she had used the Pause Well-Aging face tool, a stimulating toner aimed at menopausal skin which aims to improve elasticity, before using Emma Hardie Plump and Glow facial mist.
Moving onto her make-up, Sarah prepped Olivia's skin with the Pat McGrath Labs Skin Fetish: Sublime Perfection Primer, before using the brand's Skin Fetish: Sublime Foundation in shades 4 and 5. The base was then set with the Skin Fetish: Sublime Perfection Powder in Light 1. 
Completing the look, she applied the Pat MacGrath Labs' PermaGel Ultra Glide Eye Pencil in XtremeBlack, which was 'smudged on the upper lash line', and then added a dark shade from the Mthrshp Sublime: Golden Opulence palette 'for a soft smokey liner effect'.
Finally on the eyes, Sarah applied the FetishEyes Mascara, before moving onto the lips, which were plumped to perfection using the PermaGel Ultra Lip Pencil in Buff and the BlitzTrance lipstick in Full Fantasy. 
Meanwhile hairstylist Marcus Francis gave her a new pixie cut for the night using Kevin Murphy products, and British fashion editor Miranda Almond styled her in a red puff sleeve Emilia Wickstead gown. 
The British actress looked delighted as she was honoured for her role as Queen Elizabeth in The Crown, as she confessed that she had drunk too much ahead of making her acceptance speech.
'I said I had money on this not happening, I feel like I'm living someone else's life and I definitely think I've won someone else's award.
'Thank you so much. I've had the loveliest time doing this and to all my fellow nominees who are just marvellous.'
She added: 'I don't know what to say, I've already got a little bit boozy because I thought this wasn't going to happen. Thank you completely sums it up.'
Olivia portrayed the Queen in the much-anticipated second season of The Crown, which was released last month. 
Source: dailymail.co.uk – The royal treatment! Olivia Colman's glam squad prepped her skin with an anti-aging face tool for menopausal skin and gave her a new pixie cut for the Golden Globes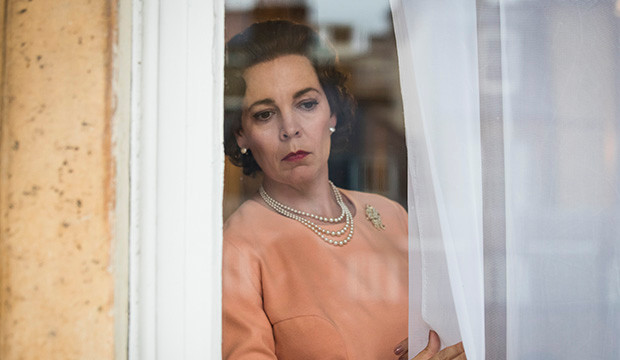 Long live the queen indeed. Olivia Colman maintained her perfect Golden Globes record on Sunday, taking home Best TV Drama Actress for "The Crown." The Oscar winner previously won for her supporting turn on the AMC limited series "The Night Manager" three years ago and for her eventual Oscar-winning performance in "The Favourite" last year.
While many stars have gone 2 for 2 at the Globes, including last year's TV drama actress winner Sandra Oh ("Killing Eve"), it's much more difficult to bat 1000 at three-plus nominations for acting (this excludes defunct Globes categories, like New Star of the Year and the Henrietta Award, that don't have a project attached). Martin Landau also went 3 for 3, prevailing for the second season of "Mission: Impossible" in 1968 and then on the film side for his supporting performances in "Tucker: The Man and His Dream" (1988) and "Ed Wood" (1994), the latter of which earned him an Oscar.
Neither Colman nor Landau have anything on Rosalind Russell though. She converted all five of her nominations into wins: Best Actress for "Sister Kenny" (1946) and "Mourning Becomes Electra" (1947) (this was before the Globes split the race into genres), and Best Comedy/Musical Actress for "Auntie Mame" (1958), "A Majority of One" (1961) and "Gypsy" (1962).
Colman, whose "The Crown" predecessor Claire Foy also won this award three years ago — aka the same night Colman won for "The Night Manager — was in second place in our odds behind Jennifer Aniston ("The Morning Show"), who was aiming to become the first woman to win the drama and comedy/musical actress TV categories.
In third in our odds was Emmy champ Jodie Comer ("Killing Eve"), followed by Nicole Kidman ("Big Little Lies") and "The Morning Show's" Reese Witherspoon.
Source: goldderby.com – Long live the queen! Olivia Colman joins tiny group of actors with a 3-for-3 Golden Globe record
Olivia Colman stole the show at the 76th annual Golden Globes ceremony in California.
Not only did she win an award for her part in The Favourite, but the British actress also won at giving one of the best acceptance speeches at the prestigious awards ceremony when she opened with "Cor blimey!" and addressed fellow actresses Emma Stone and Rachel Weisz as her "bitches".
As the camera panned to the audience, stars including Weisz and Stone were seen laughing and cheering their beloved co-star on.
What did Olivia Colman win?
Colman won the award for best actress in a motion picture drama for her portrayal of Queen Anne in The Favourite.
What did she say?
Having picked up her award, the former Broadchurch actress faced the audience and began by declaring: "Cor blimey, thank you so much. I'm not going to cry because my entire table will point and laugh at me," before going on to praise the director of the film.
"Yorgos, thank you the most muchly and ma bitches, Emma and Rachel, thank you, every second of working with you was such a joy and I was so sad that it finished.
"I would like to tell you how much this film means to me but I can't think of it because I'm too excited. I just had a fucking blast, it was amazing. I went on a private jet and I ate constantly throughout the film and it was brilliant and I promise I will keep on enjoying this, because it's amazing."
Having left the audience in stitches, Colman finished her speech by calling out to her family and telling them: "Ed and the kids, look! Yay!"
Reaction
Having decided to give the audience and viewers at home a different kind of acceptance speech, Colman sparked a social media frenzy as viewers took to Twitter to declare how great she was for her unexpected speech.
"Olivia Colman is a hilarious, wonderful & talented TREASURE. Imagine if she wins an Oscar. Imagine what THAT speech will be like! #corblimey #goldenglobes," wrote one fan, whilst another commented: "Olivia Colman calling Emma Stone and Rachel Weisz her bitches during the acceptance speech is already the highlight of 2019. #GoldenGlobes."
Appreciating the fact that Colman was thankful for the food she had received on the trip ahead of the ceremony, a third user commented: "Olivia Colman talking about sandwiches in her #GoldenGlobes speech is deeply inspiring."
What's next for Olivia Colman?
With awards season underway and a Golden Globes victory under her belt, Colman has become one of the favourites to walk away with an Oscar when the ceremony takes place in February. The actress, also known for her role in Peep show, is also set to play another monarch, Her Royal Highness, Queen Elizabeth II, in the next instalment of the critically acclaimed Netflix offering, The Crown.
With awards season underway and a Golden Globes victory under her belt, Colman has become one of the favourites to walk away with an Oscar when the ceremony takes place in February. The actress, also known for her role in Peep show, is also set to play another monarch, Her Royal Highness, Queen Elizabeth II, in the next instalment of the critically acclaimed Netflix offering, The Crown.
Source: inews.co.uk – Olivia Colman's perfect Golden Globes 2019 acceptance speech in full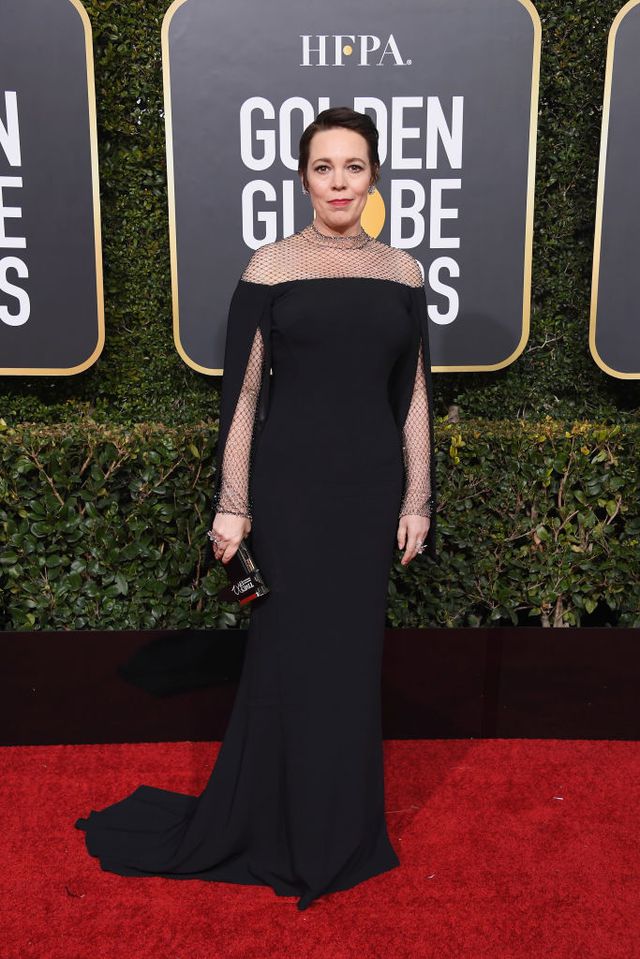 The Crown may not be nominated for any Golden Globe awards tonight (since season three won't arrive until later this year), but the star-studded cast still made a stunning appearance on the red carpet.
Claire Foy, who played Queen Elizabeth in the first two seasons in The Crown, is nominated for Best Performance by an Actress in a Supporting Role in any Motion Picture for her role as Janet Armstrong in First Man. This is the third Golden Globe nomination for Foy, who famously won for her work on The Crown in 2017.
The actress wore a yellow gown on the red carpet.
But Foy isn't the only Queen at tonight's Golden Globe Awards: Olivia Colman, who is taking over the role of Queen Elizabeth next season on The Crown, also made an appearance on the Globes red carpet. Colman is nominated tonight for another regal role: the actress received a Best Performance by an Actress in a Motion Picture – Musical or Comedy nom for her portrayal of Queen Anne in The Favourite.
Colman wore a simple black gown, accented with a fishnet-like, sparkling fabric around her neck and arms.
Here's hoping Foy and Colman meet up during the Golden Globes to take one seriously royal selfie—and maybe to swap a few tips on how to best portray the British monarch.
Source: Townandcountrymag.com – Claire Foy and Olivia Colman Are Queens of the Golden Globe Red Carpet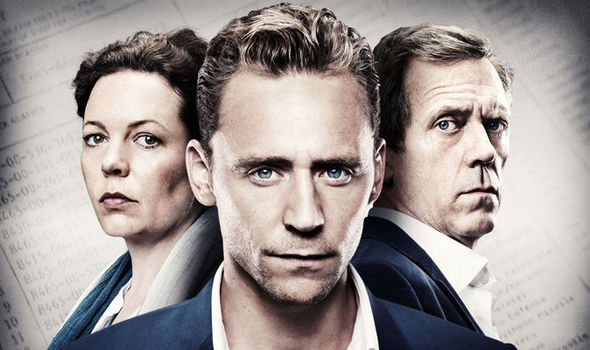 The Night Manager star Olivia Colman said she was "gutted" she missed the chance to pick up an award in person at the Golden Globes in the US on Sunday.
The British star won best supporting actress in a series, mini-series or TV movie for her role as an intelligence officer in the BBC drama.
Colman chose not to attend as she is about to start filming a new adaptation of Murder on the Orient Express.
"It was a gamble not to go but I thought 'I bet I don't win'".
She is starring opposite Dame Judi Dench in Sir Kenneth Branagh's version of the famous Agatha Christie tale.
She said: "I can't believe I was not there but it feels like the wrong thing not being there for the first week of a new job.
"I'm playing Judi Dench's maid and I want her to be so impressed because she is my hero. I have to be good and I don't want to be that person who turns up jetlagged but now I sort of think they would have forgiven me."
Colman said she was in bed at home by 2200 on Sunday and only found out about her win when she switched her phone on at 0700.
She said: "I had all these voicemails from the director Susanne Bier saying, 'turn your phone on!' Now I'm so gutted I'm not there. It's such an enormous honour, I'm beside myself."
Colman beat fellow Brits Lena Headey (Game Of Thrones) and Thandie Newton (Westworld) as well as This Is Us actresses Chrissy Metz and Mandy Moore to her award.
The Broadchurch star said: "I looked at the list and thought 'I won't win in that group'."
Colman said she regretted she had missed the chance to celebrate with her co-stars, Tom Hiddleston and Hugh Laurie, who also won Globes.
"I bet they know how to have a good time. I was always pregnant when we were filming but I could have got wellied with them all last night."
Her award was collected for her by presenters Kristen Bell and Cuba Gooding Jr.
Colman joked: "Don't wash it! Don't polish it if they have touched it!
"I'm clearing everything off the mantelpiece, it's going right in the middle.
"Cool people put their Baftas and things in the downstairs loo but mine are on the mantelpiece."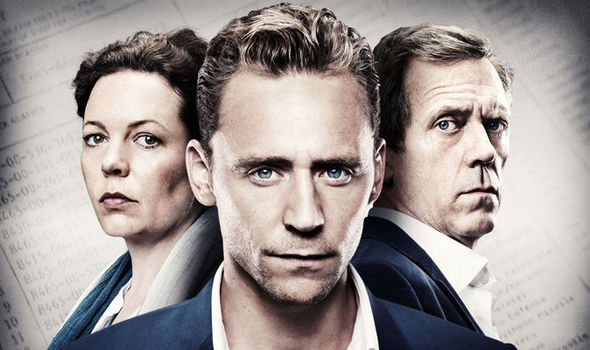 The Norwich-born actress was given the nod in the best supporting actress in a series, limited series or TV movie category for her work in the spy thriller.
It is her second nomination for the role of Angela Burr after being put up for an Emmy.
The former Norwich High School for Girls and Gresham's School pupil is up against Chrissy Metz, Lena Headey, Mandy Moore and Thandie Newton in the category.
Her co-stars in the show Tom Hiddleston and Hugh Laurie have also been nominated with the drama collecting four nominations in total.
The 42-year-old is best known for playing DS Ellie Miller in the ITV drama Broadchurch, winning a host of awards for her portrayal.
Other British talent up for awards includes Charlotte Rampling, Riz Ahmed and Dev Patel.
The Golden Globes will be held on January 8 and will be hosted by Jimmy Fallon.
Source: edp24.co.uk – Norwich-born Olivia Colman nominated for Golden Globe for Night Manager