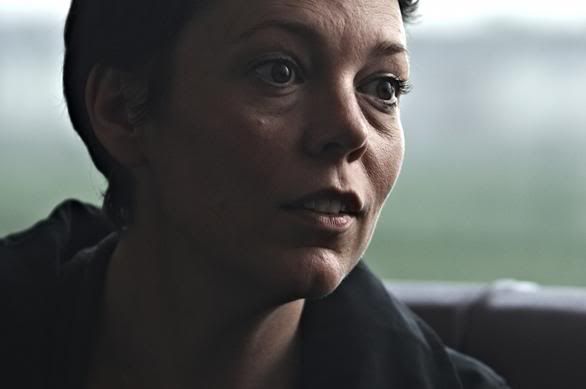 Film in Leeds has been on the rise in recent years and another locally-shot film has been winning awards.
Tyrannosaur, filmed in Leeds and Wakefield, is the talk of critics across the globe as it bagged two awards at the Sundance Film Festival.
Sundance, the world's leading independent film festival, takes place every year in Park City, Utah.
It was set up by Hollywood superstar Robert Redford to encourage independent cinema.
Tyrannosaur, is another success from Warp Films – the team behind Four Lions, This Is England and Dead Man's Shoes.
Renowned actor Paddy Considine took the World Cinema Directing Award: Dramatic Award for Tyrannosaur, his feature directorial debut, produced by Warp X – an offshoot of Warp Films – and co-funded by Screen Yorkshire.
Olivia Colman and Peter Mullan were awarded The World Cinema Special Jury Prizes: Dramatic for Breakout Performances for their roles in the hard-hitting drama, which explores how love and friendship can be found in the darkest of places.
Filmed in Leeds and Wakefield in 2010, Tyrannosaur was produced on Warp Films' low budget feature initiative Warp X, which aims to support emerging talent to break into features.
While it was wowing the critics and audiences alike in the States, Tyrannosaur also had its European premiere as part of the Bright Future programme of first and second feature films at the International Film Festival Rotterdam.
The film tells the story of Joseph (Peter Mullan) a man plagued by violence and a rage that is driving him to self-destruction. As Joseph's life spirals into turmoil a chance of redemption appears in the form of Hannah (Olivia Colman), a Christian charity shop worker. Their relationship develops to reveal that Hannah is hiding a secret of her own with devastating results on both of their lives.
The wins for Tyrannosaur complement last week's Best TV Drama Award at the South Bank Sky Arts Awards for This Is England '86 – a hard-hitting four-part drama based on characters from the original film. Ironically such success comes as Screen Yorkshire undertakes redundancy consultation with fifteen of its nineteen staff.
Hugo Heppell, Head of Production at Screen Yorkshire, who co-funded Tyrannosaur and gave locations and crewing support, says:
"We are absolutely thrilled at the success of Tyrannosaur at the Sundance Film Festival and congratulate Paddy Considine, Peter Mullan and Olivia Colman for their richly deserved awards. This unflinching, wonderful film, shot entirely on location in Seacroft, Leeds, takes its place alongside The Arbor and The Kings Speech among the most lauded films of the year, and shows that film is still very much alive in Yorkshire despite these difficult times."
Director Paddy Considine, made his name appearing in several films by Shane Meadows, before appearing in TV's Red Riding Trilogy and international cinema hits such as The Bourne Ultimatum. The script for Tyrannosaur, written by Considine, was based on his 2008 BAFTA winning short Dog Altogether.