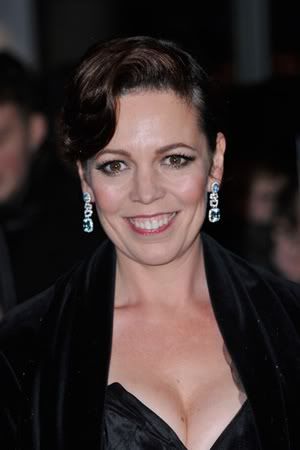 Olivia Colman appears to have been cast in Broadchurch, according to her agent's website. The drama, to be produced by Kudos for ITV, has been created by Chris Chibnall based on the BBC Four hit Danish detective series The Killing. It will be directed by James Strong and produced by Richard Stokes. David Tennant has been strongly linked to the lead role by a number of press and industry sources.
Olivia's artist entry on the United Agents website lists her past and current projects, and also says:
"Projects to be filmed later this year include TV Dramas RUN for Channel 4 and BROADCHURCH for ITV1 and the comedy feature films CUBAN FURY for Big Talk and I GIVE IT A YEAR for Working Title."
Olivia Colman is well known for her comic roles in Peep Show, Twenty Twelve and Rev; however she is also a powerful dramatic actor, appearing in Exile and The Iron Lady and she gave an award-winning performance opposite Peter Mullan in Tyrannosaur.
More production details can be found at the website of costume designer Roy Holman, whose impressive CV includes work on Doctor Who and Torchwood. This states that his work on the series starts from July. Shooting the series is believed to commence in August, and filming appears to continue until December 2012. On Ray Holman's webpage, David Tennant is listed as one of the principal actors for Broadchurch.
As yet, casting and details about specific roles have yet to be confirmed by either ITV or Kudos.
Source: dt-forum.com – Olivia Colman to join David Tennant in Broadchurch